SFMTA: Valencia Green Wave Glitch Should Be Fixed by Tomorrow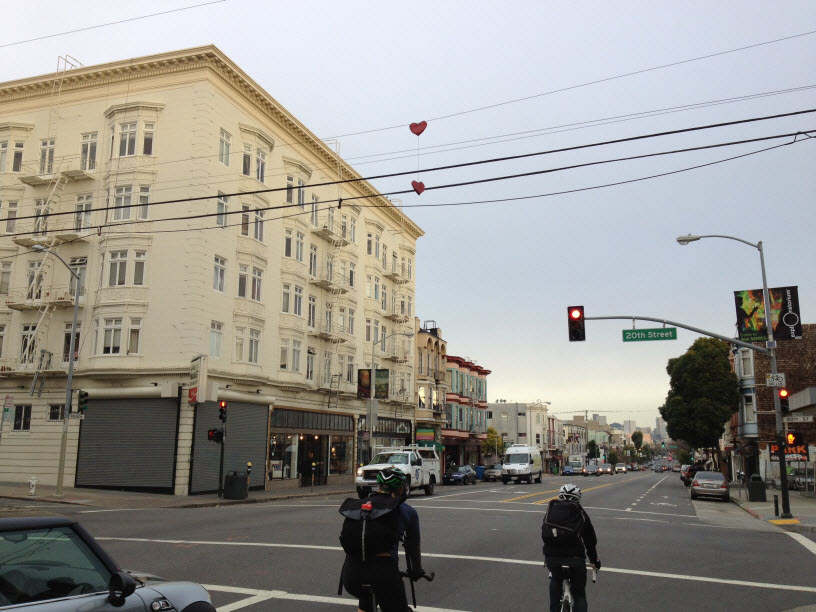 For a few weeks now, bicycle riders accustomed to Valencia Street's "green wave" signal timing have noticed that the system seems out of whack. Many say they've been hitting red lights where they've normally been able to breeze through the synchronized signals at 13 MPH without stopping.
Well, it's not your imagination. SFMTA spokesperson Paul Rose confirmed that "there is a sync problem on Valencia."
"We are identifying the location of a break in the signal cable along the street and we hope to have this addressed in the next two days," he told Streetsblog yesterday. So, if all goes according to schedule, it should be fixed sometime tomorrow.