Shaping SF Bike Tour: Transit History
From Shaping SF: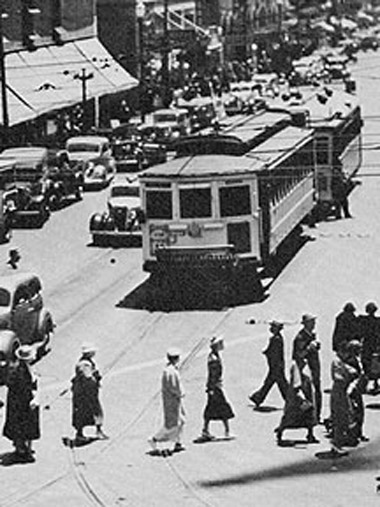 Discover lost freeways, ghosts of train routes, and a vivid account of how San Franciscans moved around this peninsula through time. Hear about the violent strikes that shaped public transit, the graft and corruption that conquered the Outside Lands. It's a social, historical and critical tour through the city's transportation past and present.
Shaping San Francisco co-director Chris Carlsson conducts historical tours of San Francisco by bicycle. Bring a snack and water — we don't stop for food! Please email us to RSVP, less than five people cancels! (And include your phone number so we can call you if rain washes out the tour!)
More info: 415.608.9035
Need to Rent a Bike? Go to Pier 40 to the Bike Hut!