Eyes on the Street: Polk's Contra-Flow Protected Bike Lane Shaping Up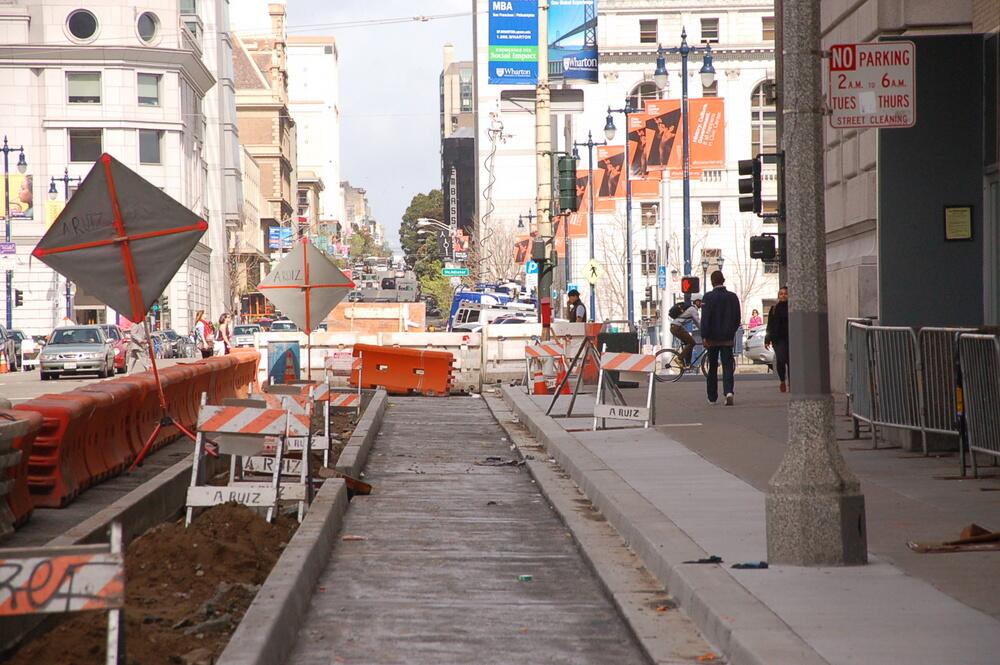 Exciting news on the protected bike lane front. The contra-flow protected bike lane on the south end of Polk Street is taking shape. By Bike to Work Day on May 8, the project is expected to provide a direct bike connection from Market Street to City Hall.
The concrete has set for the planters that will separate bicycle riders from motor traffic. The southbound bike lane on the opposite side of the street has also been ground away, in preparation to be re-striped as a buffered lane.