Tales from My First SF Bike Party
9:25 AM PDT on May 16, 2023
Lizzie is a 4th generation San Franciscan. By day, she works as a Twilio developer evangelist, and by night, is a substitute tennis coach at Golden Gate Park, a lead with Urban Environmentalists, and a volunteer with SF YIMBY.
To bike in San Francisco is to learn about and love the city, getting to know it both familiarly and lovingly. Riders become acquainted with the streets, the hills, and the people in a manner they can't get from a car or Muni. To bike with a group is to move as one. To bike with a Bike Party is to fly and sing in harmony with people who may have nothing in common but their shared method of transit.
In February, I attended my first Bike Party, the East Bay Bike Party, and loved it so much that I had to write about it. The sheer number of cyclists, lights, costumes, music, dancing, routine cheers of "Bike party!" and the overall joy… I was in awe. I couldn't stop talking about it to anyone who would listen! Although words cannot do this jubilant celebration of people and riding justice, I had to try–and after finally attending my first San Francisco Bike Party three months later, I'm trying once more.
Though some drizzling did deter some riders (including the three friends who said they would go with me) from this month's Cinco de Mayo ride, the weather could not dampen the festivities. At Precita Park, the first stop of the night, I took part in an SF Bike Party tradition: I bought a burrito for $10 from an attendee whose wife works at a restaurant and makes them for each SF Bike Party. Munching on it contentedly alongside other attendees, I couldn't help but notice the diversity in age, background, race, costume, bike type, and how many attendees came from outside the city. It wasn't as diverse as the East Bay Bike Party, but it was more diverse than many would expect.
I would be remiss not to mention hills in an article about biking in San Francisco. They weren't as bad as I had expected, and going through them with the Party made them less noticeable. Cars and onlookers honked and cheered us on. Yes, some yelled at us angrily for taking up space that society has been conditioned to believe should be for cars. Still, we trekked on – nothing could dampen the mood.
Though this was a smaller Bike Party (hey, SF isn't a big city), spirits were not lacking–gosh darn it, we took up our government-given space, celebrating and riding unitedly. I actually found it easier to meet new people and remember names as everyone grew familiar throughout the night. SF's Bike Party was more intimate because I saw the same people at each stop and throughout the ride, making everything more tight-knit. I took down more names and phone numbers from potential biking buddies, appreciating the rapport that we built from biking alongside each other and seeing each other throughout the ride and at different stops. I met this ride's volunteer lead, SF native Luna Arciniega, and I couldn't imagine meeting the lead at EBBP. She was kind, passionate, and caring, and did an excellent job leading her first ride. I hope to volunteer with her on future ones!
I thought I would leave en route from the second to the third stop because I live in-between them, but was having such a good time that I chose to go all the way. The staccato beats of my heart matched the staccato beats of the tunes pumping from portable speakers on the backs of bikes as the Party continued through downtown to Pier 27 along the Embarcadero. A new friend kept me preoccupied as we took in the views and vibes of other riders dancing near the water so much that I barely noticed we were some of the last attendees standing as everyone said their goodbyes!
Yet it wasn't the end: there's the East Bay Bike Party the following Friday, then San Jose Bike Party the Friday after that, SF Critical Mass the last Friday of the month, and then back again to SF Bike Party on the first Friday of the month. I hope to see you there–more people should experience such a magical night with such magical people. Each event and location is different, but it's the hearts of the attendees that make each event a welcoming community.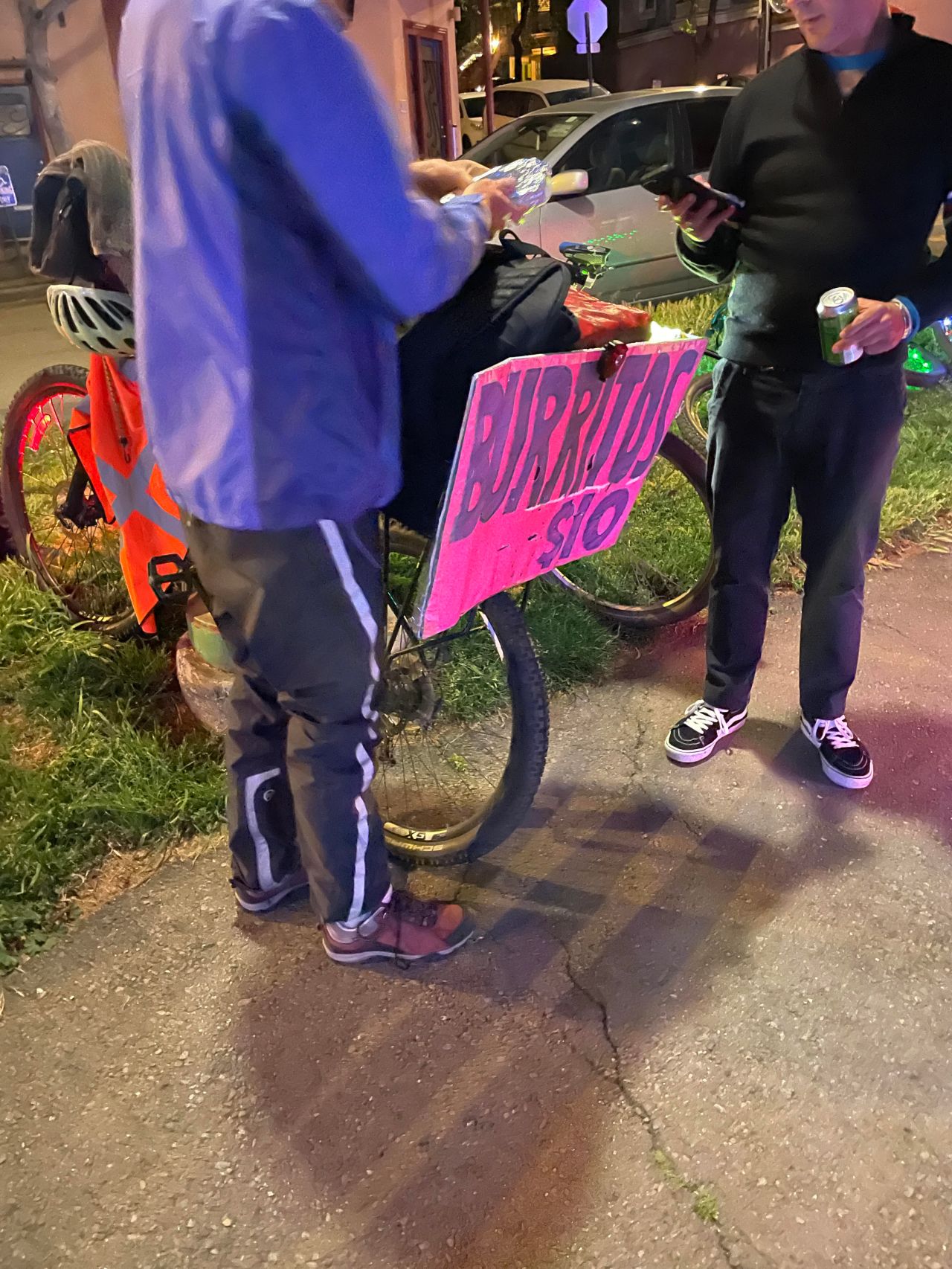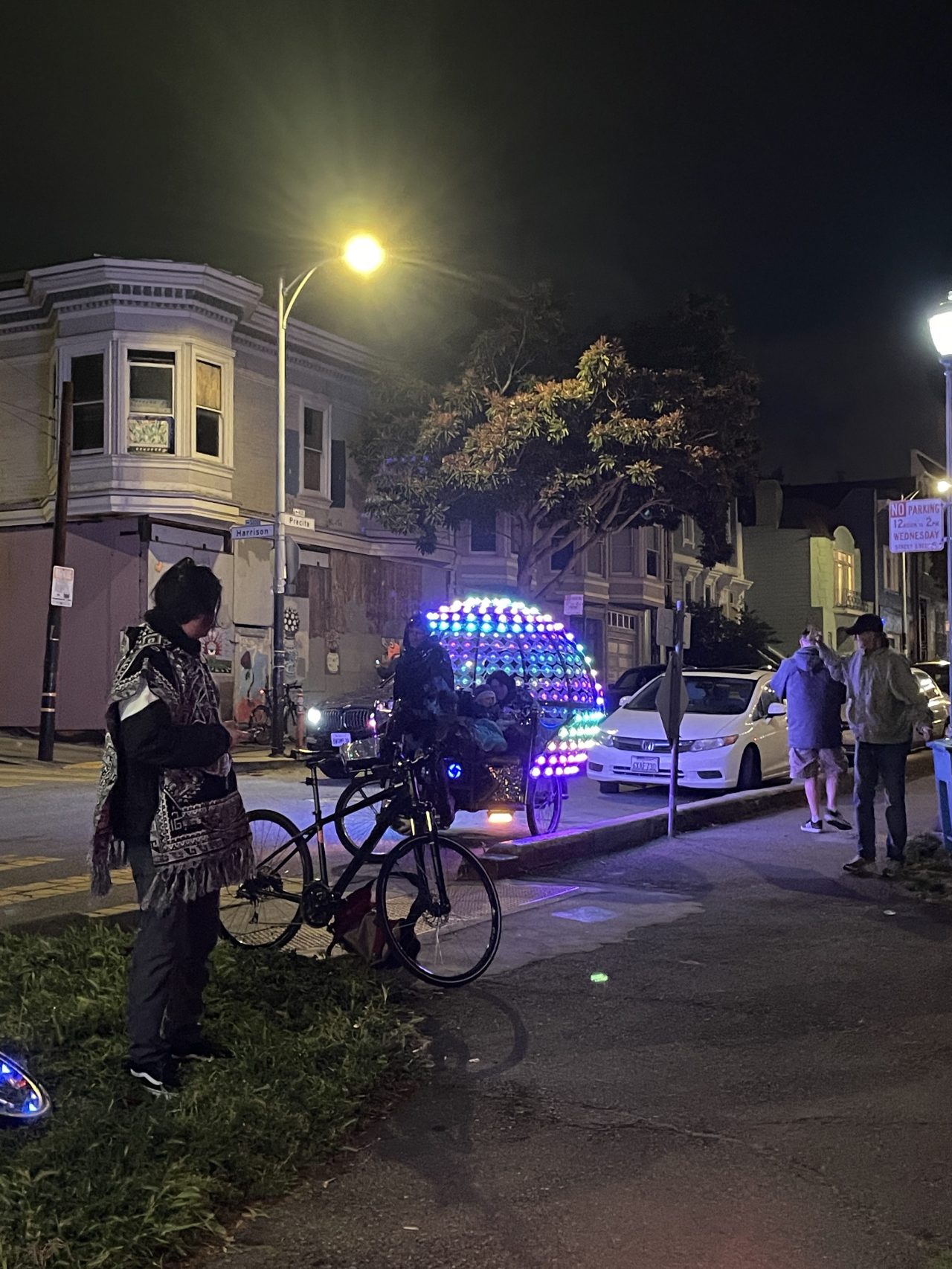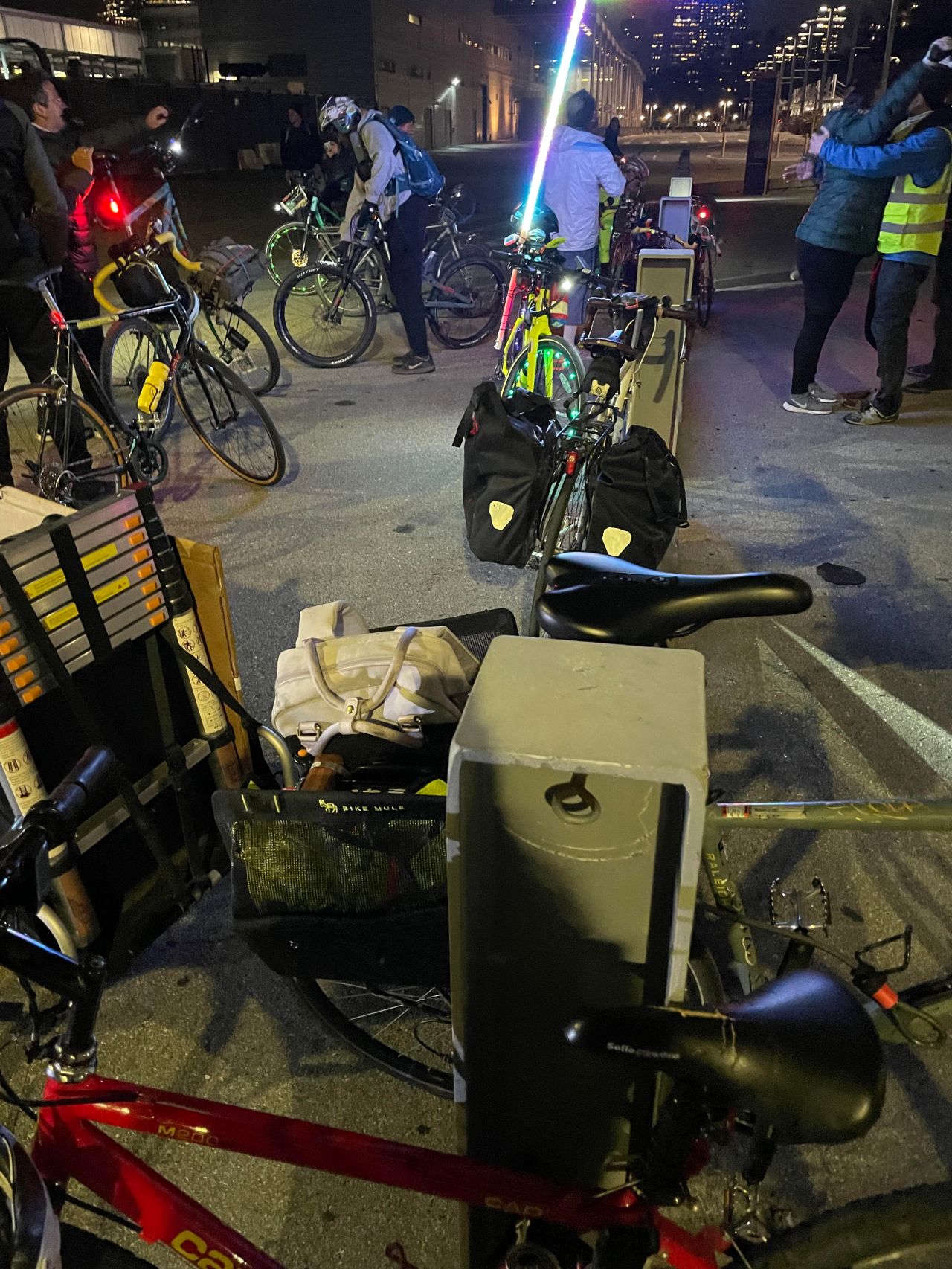 Stay in touch
Sign up for our free newsletter