Bicycle Safety
Aunt Remembers Derek Allen, Bicyclist Killed in Crash with Muni Bus
6:01 PM PDT on October 12, 2010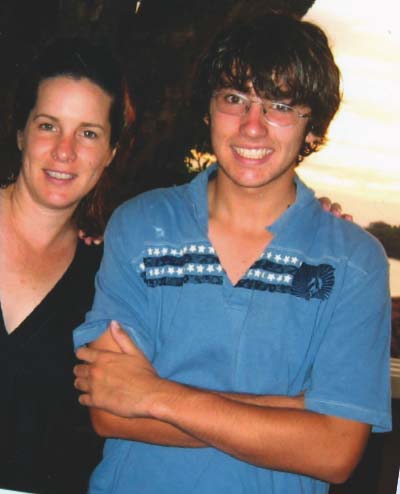 It will probably be some time before we find out exactly what caused last week's crash in the Inner Richmond that killed 22-year-old Derek Allen. From accounts posted by friends on Streetsblog, Derek was staying with some friends in the Richmond and was on his way to get dim sum on his bicycle when he was fatally struck by a Muni bus on 6th Avenue.

A spokesperson for the San Francisco Police Department said today that the collision report is still being completed, and it may take weeks or even months to finish the investigation. Even then, those types of reports are not available to the public, although the results of the investigation will be shared with the family and the bus driver involved in the collision.

I've been in touch with Derek's family in Pleasanton. They have been too overwhelmed with grief to do an interview but his aunt, Stephanie Allen, saw a photo of the ghost bike that has been placed at 6th Avenue and Clement Street in Derek's memory, and wanted everyone to know a little about Derek. She wrote the following, attached some photos and planned to place it on the ghost bike:
This ghost is my nephew, Derek Allen. For many of you who pass this corner, he is an everyman, a victim of a tragic accident, a young person who left this world way too soon.
For my family, this is a tragedy beyond belief. It's a surreal nightmare that we wish we could have ended on Friday morning when we woke up to our first day of living with the fact that Derek was gone.
What can I tell you about Derek?
I can only speak from what I know as his aunt. Derek grew up in Pleasanton, the only child of my brother and his wife. He had birthday parties with large packs of kids and bad Safeway cakes over embellished with colorful icing. He had to wear a Christmas sweater and have his photo taken for the holidays. He loved to skateboard, play video games, spend time with his dog Lucky and do artwork. In these last few years, he carried a sketchbook. At Christmas, since he was broke, he made us hand drawn cards with the deep thoughts that only a 22-year-old can have.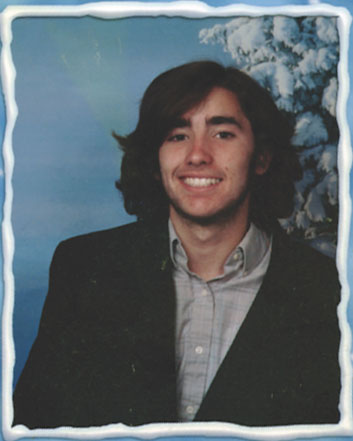 Bryan Goebel is a reporter at KQED Public Radio in San Francisco. A veteran journalist and writer, he helped launch Streetsblog SF in 2009 and served as editor for three years. He lives car-free in the Castro District.
Stay in touch
Sign up for our free newsletter