Bicycle Plan
A Pleasant Ride to the Beach in the New Kirkham Street Bike Lanes
10:25 AM PDT on October 14, 2010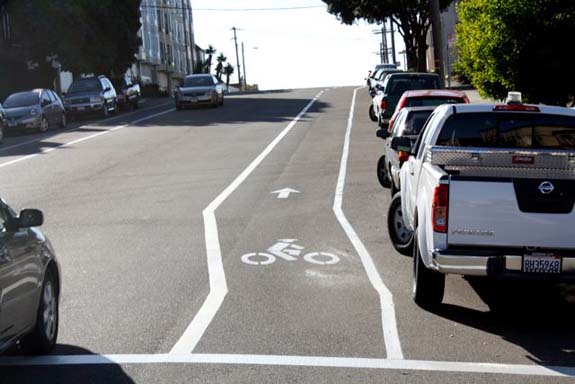 San Franciscans who live in the Sunset or want to pedal to the beach now have a three-mile stretch of bike lanes on Kirkham Street from 9th Avenue to the Great Highway. I rode the new bike lanes over the weekend and it was a mostly calm, relaxing ride. I typically pedal through Golden Gate Park to get to Ocean Beach (a much smoother trip since the repaving) but on Sunday I decided to explore a few quiet neighborhoods along Bike Route 40.
The SFMTA recently striped Kirkham, narrowing the auto lanes to 10 feet and giving bicyclists 6-foot wide bike lanes on both sides going east and west. Three medians between Funston and 17th have been converted to raised concrete islands, the result of a community process than began five years ago to help tame the street and make it more welcoming to pedestrians.
For long stretches on Kirkham, it was a very pleasant ride. The most uncomfortable part was not climbing the hills, it was crossing 19th Avenue, San Francisco's busiest traffic sewer. The westbound bike lane turns into sharrows at 18th, and to get across the congested intersection at 19th, I had to plod through the mess of cars waiting to turn right. It was a bit dicey not just for me but for one woman on foot who got stranded on the median trying to cross.
The SFMTA did consider removing the parking spaces along that portion of Kirkham to add a westbound bike lane along the curb, but it probably would not have been popular in the neighborhood. The Kirkham project as it exists sailed through without any resistance because it had little effect on parking. There's also the issue of right-turning drivers who would likely obstruct the bike lane. The SFMTA surmises since this section is downhill most bicyclists will be traveling at similar speeds to cars on a green light, but if my experience is common, bicyclists should be very careful when crossing this ugly intersection.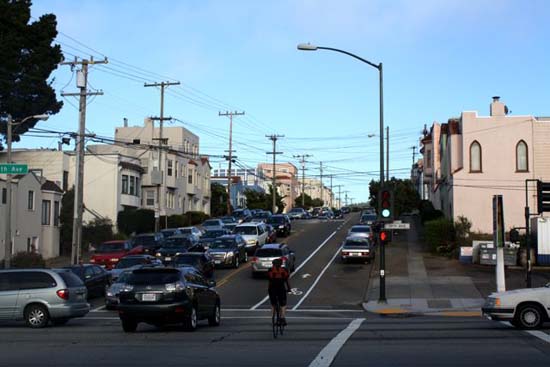 Heading back eastbound passed 19th wasn't as bad. Although the bike lane turns into sharrows from 20th to 19th Avenue, there are plans in the works to eventually put in a bike lane on this stretch. First, though, the SFMTA has to work out some signal looping issues with Caltrans. That side of the intersection was less congested on a Sunday, but it also wasn't the best day to observe traffic patterns.
Along the way, I did pull off to try and confirm the one other complaint I've heard about the bike lanes: that drivers adjusting to the narrower street are drifting into the bike lanes and edging dangerously close to bicyclists. I saw this happen mostly when there were no bike riders in the lanes. When the bike lanes were full, drivers seemed more conscious (even if a few of them were on their cell phones) and I never had any close calls on my ride. Still, the SFMTA is monitoring the situation. If enough bicyclists complain, the agency could consider painting in a center line. The rationale behind no center line was that it would make drivers uncomfortable, causing them to slow down.
The SFMTA is also collecting before and after data, so they can get a more exact picture of how drivers are reacting.
Despite these few issues, the bike lanes on Kirkham are great and will hopefully encourage more people who live in the Sunset to hop on a bike. I saw lots of happy bicyclists in the lanes, including a few families, even though parts of Kirkham don't meet the 8 to 80-year-old test because of the hills, especially traveling eastbound.
The Kirkham project is one of about 20 post-injunction bike projects the SFMTA is hoping to finish by the spring of 2011. While some bike advocates have complained the process is too slow -- considering the four-year-old wait we had with the bike injunction -- the agency is working at a pace of completing one bike project every two weeks.
Have you ridden the new Kirkham Street bike lanes? What was your experience like? Feel free to share below.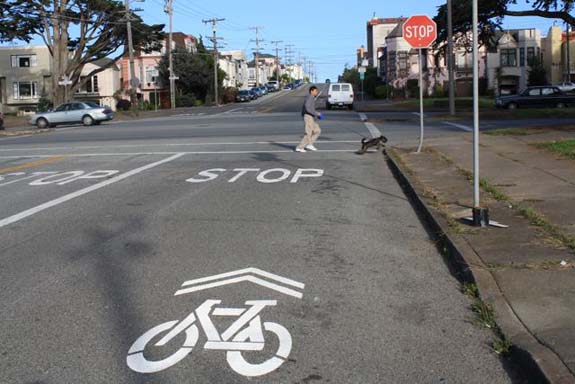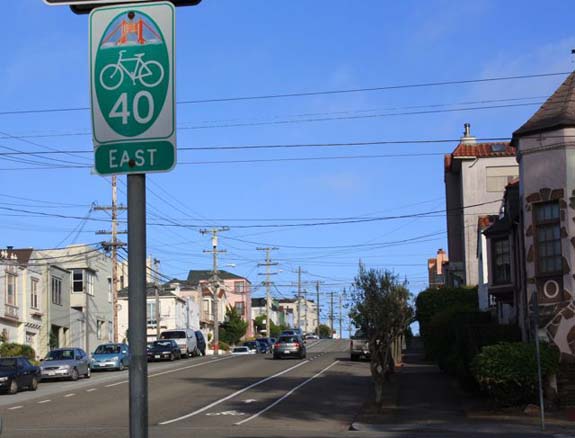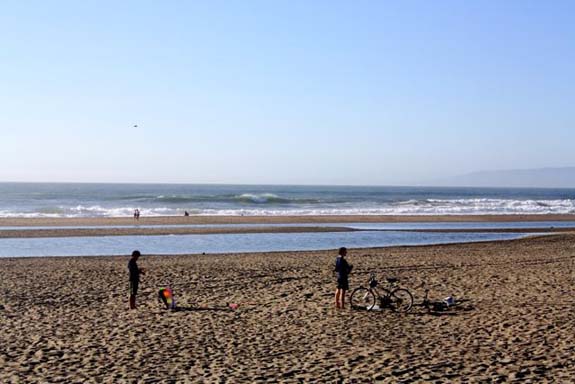 Bryan Goebel is a reporter at KQED Public Radio in San Francisco. A veteran journalist and writer, he helped launch Streetsblog SF in 2009 and served as editor for three years. He lives car-free in the Castro District.
Stay in touch
Sign up for our free newsletter