Board of Supervisors
Supe Wiener's Misguided Opposition to Sunday Parking Meters
4:28 PM PDT on May 29, 2012
Since Scott Wiener took office as District 8 supervisor, he's stood out as a progressive transportation advocate at City Hall, holding the SFMTA accountable for improving service for Muni riders, making the streets safer for pedestrians, and more.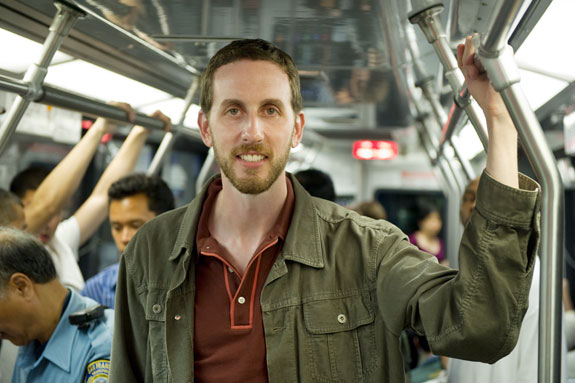 So it was disappointing to hear him say he's against the SFMTA's long-overdue proposal to enforce parking meters on Sunday.
At a Board of Supervisors Budget and Finance Committee meeting last Thursday, Wiener told SFMTA Director Ed Reiskin that although he "completely understands the policy rationale for it in theory," he's "not a fan of the Sunday meters."
"Even though the patterns have changed in the last 50 years in terms of activity on Sunday, I also know that patterns have developed taking into account that there are no meters on Sunday," said Wiener. "I think that's the reason we've seen the reaction that we've seen."
Sunday metering, he added, "is something that has a lot of impacts on a lot of people throughout the city."
That's for sure. Every Sunday and every evening after 6 p.m., when metered spots fill up with motorists taking advantage of free parking, scores of drivers opt to cruise or park illegally. That means more drivers distractedly searching for spots, more double-parked cars delaying Muni and endangering bicycle riders, more unnecessary air pollution and wear-and-tear on the city's already-broken pavement, and businesses hurt by a lack of parking turnover.
If Wiener wants to see the "theory" in practice, he can visit Los Angeles, Old Pasadena, Miami Beach, or Portland, where meters are already in effect on Sundays.
Wiener said he's "met very few people who support" updating meter hours from their current schedule -- which was set in 1947 when businesses were closed on Sundays and demand wasn't as high -- though he noted "there are some" who do.
Whether opponents of Sunday metering are actually representative of Wiener's constituents is unclear. Although he said he's heard complaints from small business owners, testimony at hearings on the budget and reports in the media appear to be almost completely comprised of persistent church leaders who regularly use inflammatory rhetoric, characterizing the long-overdue update of city parking policy as an attack on African Americans, women, and even religion itself. Wiener's citation of "patterns [that] have developed" around free parking sounds like a vague nod to churchgoers who have grown accustomed to their longstanding exemption from parking enforcement.
What's clear is that modernizing Sunday parking prices would be consistent with Weiner's stated goals for improving transportation in San Francisco. But he seems to be taking the opposition quite seriously, despite the contradiction. He lamented that the Board of Supervisors' only recourse is to veto the entire budget, which he otherwise mostly praised.
In response, Reiskin said, "I understand that your constituents are coming to you," but noted that "part of the thinking behind Prop E in 1999," which formed the SFMTA, "was to take the Board of Supervisors out of this kind of policy decision for this reason, whether we agree with that or not."
Reiskin also pointed out that Sunday metering is supported by many merchants who want to see increased parking turnover, as well as a budget panel which includes the SF Chamber of Commerce, the SF Planning and Urban Research Association, and the SF Transit Riders Union. It was also recommended by the SFMTA Citizens Advisory Council.
"It wasn't just me sitting in a room," said Reiskin. "I do believe that it's supported by good policy."
The SFMTA budget, including Sunday metering, was passed by the committee and is expected to receive final approval from the full Board of Supervisors in the coming weeks.
Aaron was the editor of Streetsblog San Francisco from January 2012 until October 2015. He joined Streetsblog in 2010 after studying rhetoric and political communication at SF State University and spending a semester in Denmark.
Stay in touch
Sign up for our free newsletter