Car Crashes
Menlo Park Expands Red Light Photo Enforcement Program
12:36 PM PDT on September 4, 2013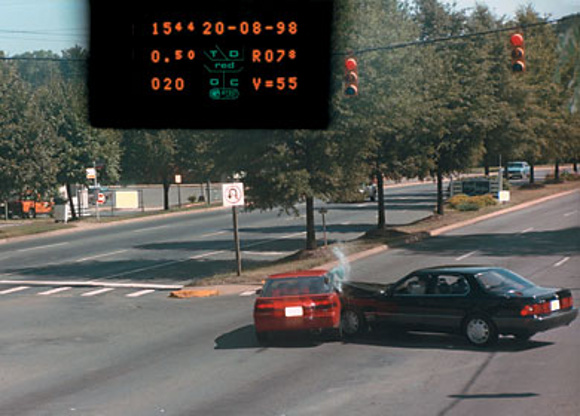 Last week, the Menlo Park City Council voted to extend its red light photo enforcement program for an additional five years and add a fifth red light camera at the intersection of Bayfront Expressway and Chilco Street, where 20 collisions have resulted in 14 injuries and one fatality since 2008. A temporary test camera installed at the intersection on March 11 recorded 217 red light violations by drivers in only 12 hours.
On August 24, 2011, 64-Year-Old Richard Buckley was killed in a collision with a car while riding his bicycle across the six-lane Bayfront Expressway at that intersection during this lunch break. Buckley, who worked at nearby Tyco Electronics, began cycling for exercise after suffering a heart attack a few years earlier.
The intersection of Bayfront Expressway and Willow Avenue, the entrance to Facebook's headquarters, was the site of two fatalities resulting from side-impact collisions in which drivers ran a red light.
In November 2009, 6-year-old Menlo Park resident and Laurel School student Lisa Xavier was killed when her family's car was struck in the intersection by the driver of a Ford Mustang heading north on Bayfront Expressway who ran the red light. The driver, suspected to be the Mustang's owner, local resident Shannon Fox, was never apprehended. In April 2007, Pulitzer Prize-winning journalist David Halberstam was killed as the passenger in a side-impact collision, after his driver, UC Berkeley graduate student Kevin Jones, ran the red light while turning left onto Willow Road. Jones was charged with vehicular manslaughter and sentenced to 200 hours of community service.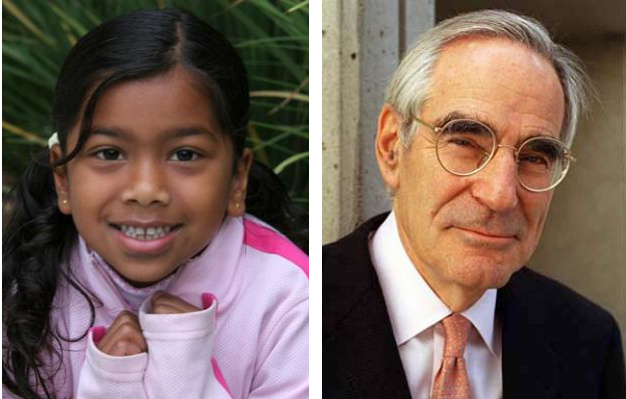 A total of four red light photo enforcement cameras were installed a year after Halberstam was killed, one at Bayfront Expressway and Willow Road, two at El Camino Real and Ravenswood Avenue (facing north and south), and one at El Camino Real and Glenwood Avenue (facing north).
Heyward Robinson, who served on the City Council when the cameras were installed, described them as "a cost effective means of enforcing an important traffic law," in an email to the current City Council. "They operate 24/7 with no salary, overtime, or benefit costs. The bottom line is that our roads and community are safer with these cameras than without them," he wrote.
The rate of red light running has indeed dropped steadily every year since the cameras were installed, with the number of citations issued dropping from 6,381 in 2009 to 3,898 in 2012, a reduction of about 40 percent. The number of collisions that have occurred at the camera-enforced intersections dropped from 141 in the five years before the cameras were installed to 103 in the five years after they were installed, according to Menlo Park police.
The police believe the improvement to public safety has been even greater than the statistics alone indicate. "With the red light cameras in position, officers were able to work other locations in the city," said Sergeant Sharon Kaufman. "It did seem to make a significant difference in the number of collisions."
Menlo Park's results are in line with a series of national studies on red light cameras conducted by the Federal Highway Administration (FHWA) and the Insurance Institute for Highway Safety over the past decade. The most recent and extensive such study, published in 2011, compared crash data from all 99 American cities with populations over 200,000, and concluded that the rate of fatal red light running crashes in the 14 cities with red light cameras was 24 percent lower than it would have been without cameras.
Council Member Ray Mueller requested that a stricter privacy policy be included in the city's contract with RedFlex Traffic Systems, the Phoenix-based company that installs and maintains the cameras, so that photos or video taken by the cameras could not be used by any other agency than the Menlo Park Police Department unless obtained under a court-ordered subpoena.
"This is a two-for-one, these cameras are not just red light cameras," Mueller said, explaining why he was concerned with the privacy implications. "These are 24-hour surveillance cameras that are used by our police to go ahead and investigate crimes in our community." Police Commander Dave Bertini confirmed that the cameras have been used to investigate crimes in addition to red light running, including hit-and-runs, homicides, and burglaries. "We've been able to figure out a suspect vehicle that was fleeing the area," he said.
Like Menlo Park, neighboring Belmont and Redwood City also signed five-year contracts in 2008 with RedFlex Traffic Systems, but those cities allowed their contracts to expire earlier this year.
The Belmont City Council voted 3 to 1 on June 11 to remove the city's two red light cameras, both located on Ralston Avenue, where a car crash occurs once every five days on average.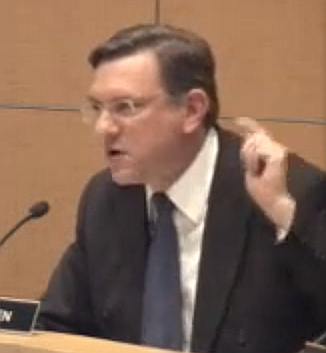 Council Member Dave Warden, who was caught driving through a red light by a camera in Newark five years ago, said that the cameras "aren't solving any problem," and felt that Belmont was potentially losing sales tax revenue from red light runners who might "feel unwelcome" in Belmont and refuse to shop in the city after receiving tickets.
Belmont Police Chief Daniel DeSmidt recommended that the city continue its red light enforcement program, but his report lacked compelling evidence that the cameras were effective, stating only that an average of 173 red light citations per month were issued. No collision data was provided.
Two red light cameras were also installed at Whipple Avenue and Veterans Boulevard in Redwood City, and  their effectiveness was reviewed by the City Council in October 2010. Sergeant Ashley Osborne explained that the number of red light citations issued per month had dropped by 19 percent and 30 percent at the two camera locations, respectively, and he credited the automated enforcement for that reduction. The number of collisions also decreased.
However, the Redwood City cameras were removed by Redflex when the city's five-year contract expired this March. No further analysis of the system's effectiveness was presented to the City Council, and the council was not asked whether it wished the cameras to remain operating.
Twelve of the Bay Area's 101 cities and towns currently operate red light enforcement cameras: San Francisco, Oakland, San Rafael, Napa, Fairfield, San Leandro, Newark, Fremont, Daly City, Millbrae, South San Francisco, and Menlo Park.
Andrew Boone covers the Livable Streets Movements for Streetsblog in San Mateo and Santa Clara counties. Andrew's claim to fame is once having bicycled more than 12,000 miles of smiles in one year. nauboone@gmail.com
Stay in touch
Sign up for our free newsletter