BART
Clipper Card Upgrade Could Bring Seamless Regional Travel, Or Not
12:41 PM PDT on May 13, 2014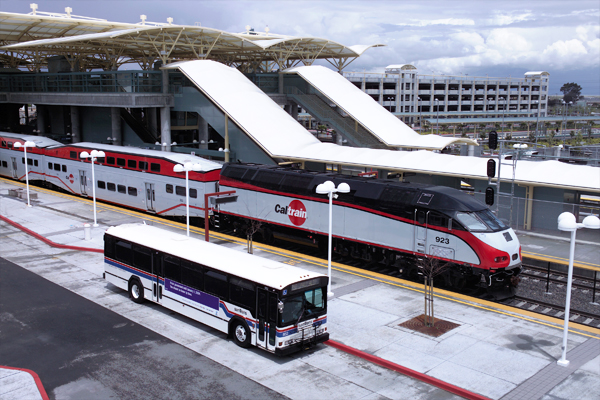 The Metropolitan Transportation Commission will soon renew its contract for Clipper, the Bay Area's "all-in-one transit card." Transit advocates are urging MTC to use the opportunity to create a more seamless fare system, and remove barriers that could allow Clipper payments on both the region's transit agencies and "first-and-last-mile" trip services.
Transit riders can currently use the Clipper card to pay fares on the Bay Area's seven largest transit agencies (Muni, BART, AC Transit, VTA, Caltrain, SamTrans, Golden Gate) and the San Francisco Bay Ferry, and it's set to include several other smaller transit agencies by 2016. While using a single card is certainly more convenient for customers whose trips take them across seemingly arbitrary transit agency service boundaries, it hasn't made those trips faster or more affordable.
"Take the trip from U.C. Berkeley to Stanford: important destinations that are both inherently walkable places with daytime populations in the tens of thousands," SPUR Transportation Policy Director Ratna Amin wrote in a blog post last week. "It's logical to think they'd be linked by high-quality transit connections. But even during the morning rush hour, this trip takes nearly two hours." It also costs $10.10, or about $400/month for a weekday commuter.
"In other regions where transit works better, you don't have to think about what brand of transit you're taking or who operates it," said Adina Levin, co-founder of Friends of Caltrain. "And you don't pay a lot extra to take different brands."
Even many shorter trips are either cost-prohibitive or time-prohibitive on transit. A one-way trip during rush hour between Daly City and Menlo Park, located 25 miles apart in San Mateo County, takes under an hour via BART and Caltrain, but costs $8.80. SamTrans' ECR route is available for just $2, but takes about 2.5 hours. By car it takes just 45 minutes during rush hour, and for less than half the BART + Caltrain fare in gas money. Residents who can't afford $17.60/day in transit fare and also can't afford five hours of travel time drive instead for such trips, adding significantly to traffic congestion on the Bay Area's highways.
"The Bay Area needs a regional transit fare policy... that doesn't penalize customers who transfer between systems," wrote Egon Terplan, SPUR's regional planning director, as part of the urban think tank's "Six Ideas for Saving Bay Area Transit."
One proposal by MTC that would at least reduce the transfer penalty is a standard 50-cent fare discount that transit riders would receive when transferring between transit agencies. Although such a small discount won't boost transit ridership, it would at least remove one barrier to regional fare integration by making discounts the default type of fare agreement between transit agencies in the Bay Area. Another MTC proposal is to enable future Clipper cards to charge passengers daily and/or monthly fare maximums. This would be similar to existing daily and monthly passes, except that riders wouldn't have to "commit" to any minimum number of trips, or even sign up to receive a discount for heavy transit use. This concept could be expanded to apply to trips between transit agencies, thus creating creating daily and monthly regional transit passes.
While some Bay Area transit agencies already do provide discounted or even free fares for passengers who transfer from another agency, these are the exception rather than the norm, and implementing regional fares that make sense has been slow, expensive, and time-consuming.
"What we were sold on was that it was going to be easy to do fare experiments to find out what works, but it's become one of the biggest impediments to fare integration," said BART Board Member Tom Radulovich at an April 24 review that included discussion of the next-generation Clipper system's "customer and operator goals and objectives." "We need a system that's much more robust, and much more flexible, than the one we have now."
Transportation advocates are also urging MTC to prioritize integration of "first-and-last-mile" transit services into the future Clipper system, such as car parking, bike parking, car sharing, and bike sharing.
Currently, a total of 2,800 car parking spaces at five parking garages in San Francisco can be paid for using Clipper cards. But paying for car parking at transit stations themselves hasn't yet been fully integrated into the Clipper system. Clipper can't be used to pay for parking at Caltrain stations, and it can't be used to pay for monthly parking (only daily parking) at BART stations.
Also, Clipper can't be used for any of the newer, and expanding, first-and-last-mile transit services that help residents drive less, such as bike parking, bike sharing, and car sharing. "We've made a commitment to promote [the bike locker payment card] BikeLink," said Radulovich. "It would a huge convenience to use Clipper for that -- to have to carry a separate card and to load it is really an unnecessary frustration."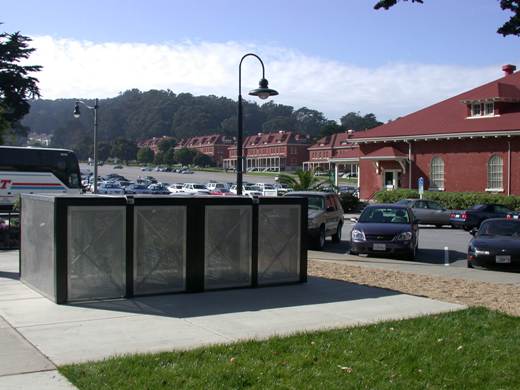 MTC agrees that making it easier for customers to use these services is important, but expanding Clipper so that it can be used on more transit agencies is the first priority. Last month, MTC awarded a $7.5 million contract to Cubic Transportation Systems to expand Clipper to over a dozen additional small Bay Area transit agencies by 2016.
"We're very interested in having Clipper be something that can be used for bike sharing and bike parking," said MTC Principal Program Coordinator Carol Kuester. "We are definitely hearing a desire for the system to be able to support transit-related kinds of payments."
But even as MTC's plans for future Clipper card specifications are presented at the Bay Area's various transit agency boards, some transit advocacy groups are concerned that no community meetings have been scheduled to solicit feedback directly from the transit customers who will use the system.
"To date, the MTC's process to gather requirements for the next generation of Clipper is focused on working directly with agencies, and formal meetings with agencies' advisory bodies," wrot Levin on the Friends of Caltrain blog. "But the process has not included direct customer feedback from riders with surveys, focus groups, or other direct information, nor has it included engaging transit advocacy groups, bicycle groups, and other groups representing large numbers of riders."
"How are we finding out the customers' goals and objectives?" asked BART Board Member Rebecca Saltzman at the board meeting on April 24. "Is MTC surveying or having public forums?"
No such public meetings have been scheduled, but MTC says that's only because they're very early in the process of specifying the technical requirements of the future Clipper system, which won't be finalized until the end of 2015 at the earliest. "Yes, we'll do focus groups at some point to ask riders about their expectations," said MTC's Kuester. "We will not be missing the boat on this."
Transit advocates want to make sure that point isn't after the goals and objectives of the next-generation Clipper system have already been decided, and are now gathering signatures on a Better Clipper petition to help demonstrate public support and gather public input.
Andrew Boone covers the Livable Streets Movements for Streetsblog in San Mateo and Santa Clara counties. Andrew's claim to fame is once having bicycled more than 12,000 miles of smiles in one year. nauboone@gmail.com
Stay in touch
Sign up for our free newsletter