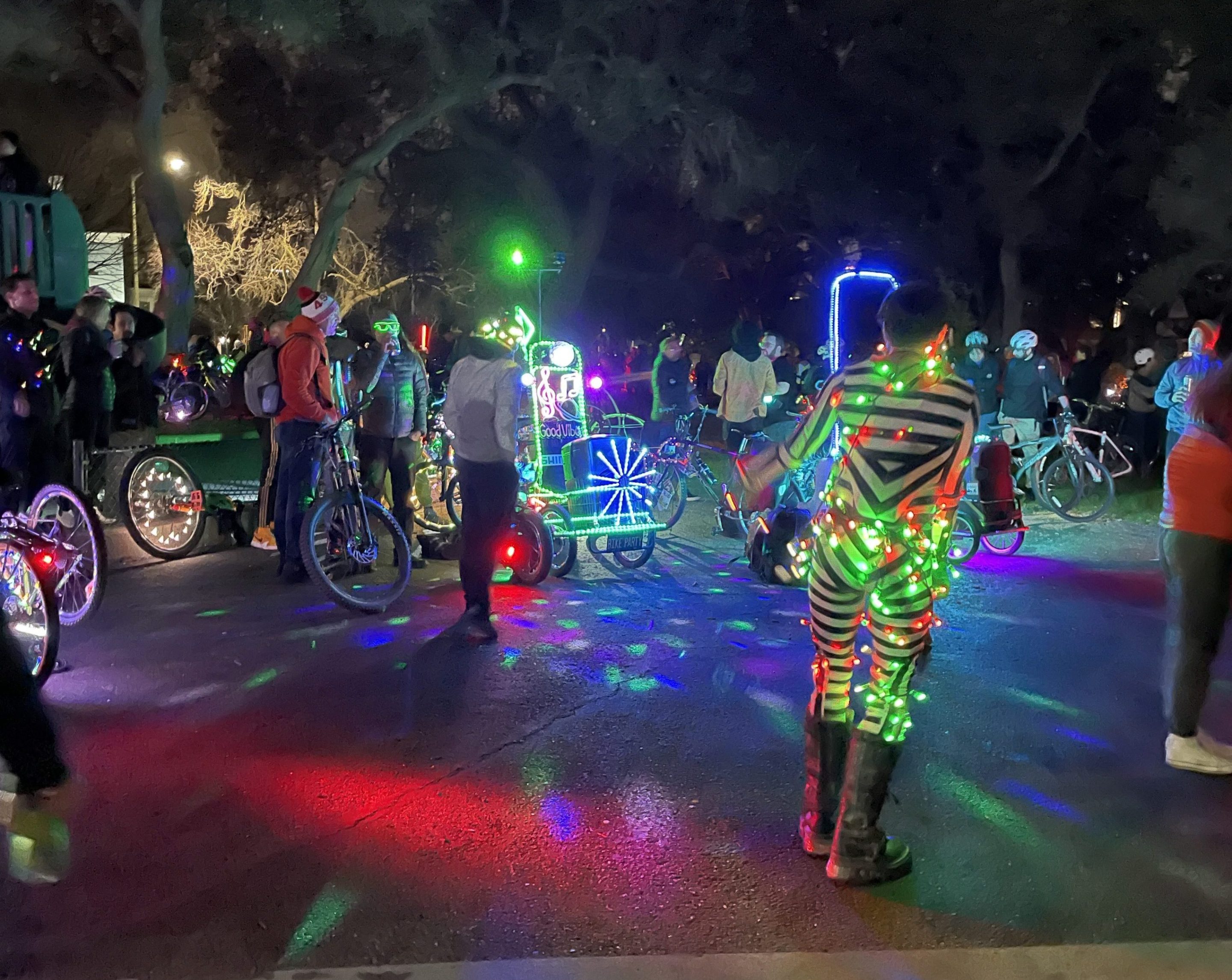 Note: GJEL Accident Attorneys regularly sponsors coverage on Streetsblog San Francisco and Streetsblog California. Unless noted in the story, GJEL Accident Attorneys is not consulted for the content or editorial direction of the sponsored content.
I got really into biking last year because the person I was then dating really enjoyed it. Though the relationship ended, my hobby did not.
I'd avoided using my bike for a while because I was afraid–I didn't want to get hit or doored by a car! Yet the more I rode my bike on the streets of San Francisco, the more comfortable I felt. I discovered routes I felt safe enough to ride on, learned which streets were less hilly or had the best bike lanes, and grew to love this new (to me) way of getting around.
Seeing me get really into biking, a friend repeatedly invited me to the monthly East Bay Bike Party. For months, I scoffed at his invites–as a San Franciscan, I wouldn't BART to the East Bay for just anything. However, I now admit I was wrong–the East Bay Bike Party is worth a commute much longer and peskier than the one I took on BART.
In the first minute of arriving and seeing other attendees, I knew it would be the best night I'd had in months. Though I have yet to attend any other Bike Parties in San Francisco and San Jose, I can confidently say that the East Bay one is the best. This is largely due to the diversity of attendees, many of whom have been displaced from San Francisco due to housing prices. They included people of all ages and backgrounds, kids and seniors, blue- and white-collar people. That's something you don't see in San Francisco! Their exuberant spirit meant more vivacious music, camaraderie, bike decorations, costumes, and culture. It truly was a party for all on wheels.
Something else you don't see often anywhere was the sheer number of people riding bikes. I couldn't see where the group started or ended, and together, we took up space usually reserved for cars. It gave me hope that one day, more people would use this alternative mode of transportation that provides exercise and helps combat climate change.
I hadn't realized how many people rode bikes in the Bay Area until that night, and found security in those numbers: biking around Oakland at night alongside hundreds of kids, seniors, Asian, Black, and Latino people, and people who looked like me, I'd never felt safer on my bike–most cars respected us. However, the night turned sour when I saw some cars tail cyclists near me, purposefully trying to frighten them. I didn't see anyone get hit, and my chest warmed with pride as attendees stuck together and up for each other.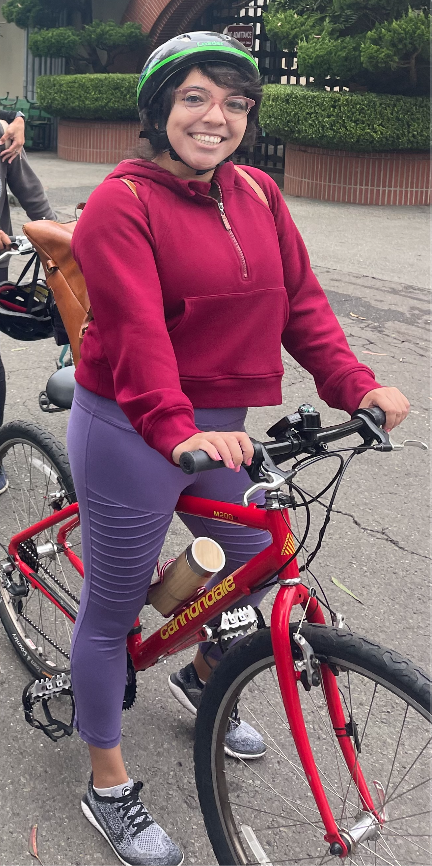 We continued forward on our journey as a team, following a set route that was published ahead of time. The first stop of the night included a large dance party at a park, where attendees could leave bikes unattended while we sang, danced, mingled, and celebrated the night and what we were accomplishing together. It was hard to leave so many people rejoicing, but as I rode away, a driver crossed the lane heading in the other direction and buzzed my bike. They came within 10 inches of me. I paused, shaken, but shortly continued on–after all, what else was there to do?
The next day, I heard there'd been other targeted attacks from drivers against the Bike Party that I hadn't seen (after all, it was so big, it was easy to lose someone or not see what happened to part of the group.)
It was hard to reconcile the joy of the night with the pain of the violence intentionally inflicted by drivers. On top of worrying about cars accidentally hurting me, I now had to consider motorists deliberately trying to do so. The assaults provided a somber reminder of how much work must be done in an urban landscape that still caters to drivers, despite so many people using bikes to get around instead.
Since my first East Bay Bike Party, I've been more confident in taking up my full government-given lane. I'm still telling relatives and friends to join me next month at a Bike Party so they, too, can experience that same joy and unity I felt that night.
Cyclists will continue riding to school and work, advocating for safer streets and better bike infrastructure, and encouraging others to ride as well. We will continue to be treated as second-class citizens compared to car drivers. No words can truly do the East Bay Bike Party justice, but I hope you'll attend any of the Bay Area Bike Parties and feel as inspired and joyous as I did.Together, we can make our commutes and streets both livelier and safer.
Join the party this Friday, March 10.
Stay in touch
Sign up for our free newsletter