The Wiggle
The Wigg Party: Building Community to Create a Sustainable Wiggle
9:47 AM PST on January 21, 2011
One link in the global movement for localization and environmental sustainability is taking shape in the form of a growing community in one of San Francisco's increasingly treasured natural valleys: The Wiggle. Morgan Fitzgibbons and Clint Womack co-founded The Wigg Party in early 2010 to address on a local level planetary crises such as peak oil and climate change.
"The Wigg Party is a community organization and social group focused on making the community that uses and lives around the Wiggle a leader in transformation towards sustainability," Fitzgibbons said in a recent interview.
The Wiggle is perhaps best known as the flattest connection between the central east and west areas of the city for people who walk and cycle. It's a valley that runs through the Duboce Triangle and Lower Haight neighborhoods to connect Upper Market Street to the Panhandle via a series of alternating turns, carrying a growing amount of bicycle traffic to and from the western neighborhoods.
Over the past year, the Wigg Party has organized community gathering events around efforts such as promoting more sustainable practices for local businesses and residents as well as building community support for a transformation of safer streets along the route.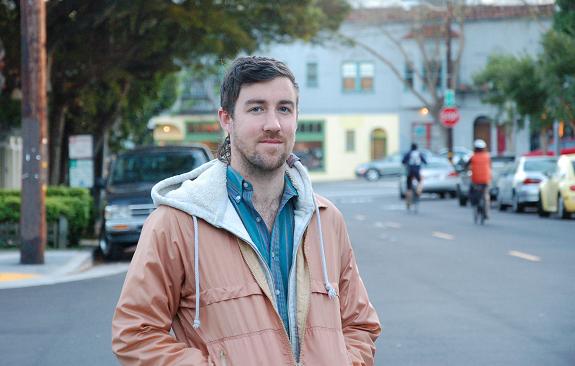 Fitzgibbons envisions a future Wiggle that is treated as a "sacred" and important place, complete with a gateway welcoming travelers at the Duboce bikeway entrance as they pass through a quiet neighborhood that is welcoming to bicyclists and walkers, and where food grows and people gather to socialize and eat on community-oriented streets.
He feels that vision is shared with others like writer and Streetsblog contributor Chris Carlsson and the San Francisco Bicycle Coalition, whose new Connecting the City bikeway campaign includes a safe, continuous Wiggle route. "We're all tapping into it, and it's pretty exciting," he said.
The Wigg Party aims to put a stronger focus this year on building a coalition of neighborhood groups and business interests in support of improvements such as the SFBC's envisioned separated bikeways on Fell and Oak Streets, and is pushing for a safer Duboce and Church intersection, said Fitzgibbons.
The Party's Wiggle Transformers Working Group keeps in contact with members and leaders of neighborhood associations such as those of Upper Market, Alamo Square, NoPa, and Lower Haight as well as organizations like the SFBC to maintain a cohesive show of support while lobbying for changes to the SFMTA. Fitzgibbons noted there's great interest in exploring the art and tourism opportunities in the Lower Haight community.
"Wigglers" can also be found actively taking part in community events that provide the chance to exhibit transformed street space. Last year, The Wigg Party re-purposed spots along Fell Street for a Park(ing) Day tea party and held a Sunday Streets parade and after-party when it came to their neighborhood. The group also includes founders of the San Jose and San Francisco Bike Parties.
Other efforts include promoting the use of local and more sustainable foods, services, and products. The group helped bring an international program called Carrotmob to the neighborhood, in which a local business promises to devote a matched percentage of their profits on a chosen day towards projects that reduce their environmental impact. Patrons can then "mob" the business on that day knowing the profits will be invested toward that goal.
In October, NoPa's Matching Half Café earned well over the amount needed to purchase a bicycle trailer, larger reusable storage containers, and committed to using organic milk and more local food.
The Wigg Party also collaborates with the Hayes Valley Farm, a public lot cultivated by the local community to grow food where a Central Freeway on-ramp used to be. There, the group holds regular "Fresh Produce Share-With-Alls" where they distribute otherwise wasted food collected from farmer's markets around the city.
Other opportunities provided by the group include "re-skilling parties" in which members can learn anything from bike maintenance to sewing to making cheeses, skills Fitzgibbons says will be necessary in a more resilient culture. Members are also forming community local food events such as a house-to-house "Urban Eating League" evening featuring dishes cooked by various chefs.
New projects already in the works by Wigg Party leaders include a local currency for the shopping districts around the Divisadero and Haight Street corridors, similar to the one created in Bernal Heights known as Bernal Bucks. A local currency would be intended to create incentive for local spending by offering an appreciated value accrued with their use, said Fitzgibbons.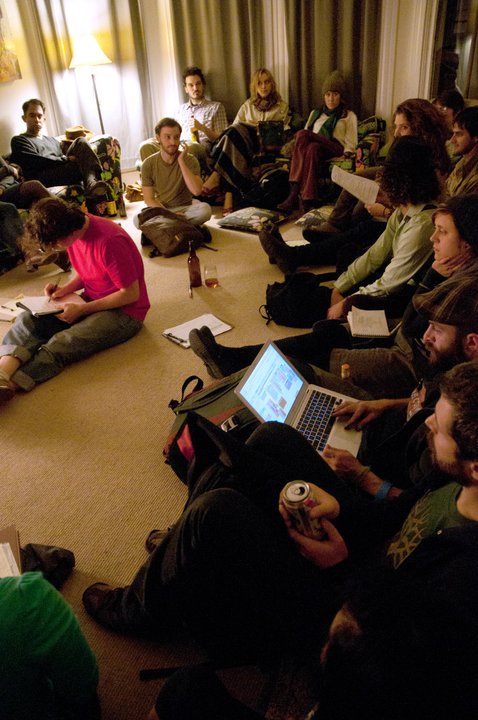 Since its inception last year, the group has held regular monthly "Wigg Party Party" meetings where members gather to discuss ideas, organize projects, socialize and often go on late-night outings along the Wiggle to promote the group and add creative decorations using chalk on the streets.
At the first Party of 2011, some twenty young, enthusiastic people met at Fitzgibbons' and Womack's NoPa home to explore what the Wigg Party was about and discuss plans for the year with the aim of further engaging families and businesses in the community to promote awareness of the group and its goals. An evening of socializing and live music followed, with dozens arriving to enjoy the fun, social part of building a community movement.
Although it can be challenging to keep a social group focused on orchestrating a major cultural shift with sometimes uncooperative city officials and leaders, Fitzgibbons remains committed to pursuing his vision.
"We don't have all the answers, we don't know where the universe is going," said Fitzgibbons. "So our purpose is to create sustainable culture so that people can live in the future and potentially know those things we don't know."
"2011 is going to be the year of synergy in sustainable San Francisco. A lot of things have to come together, but we're going to be figuring out how to identify our friends and soldiers in this great fight to really achieve some big goals," he said.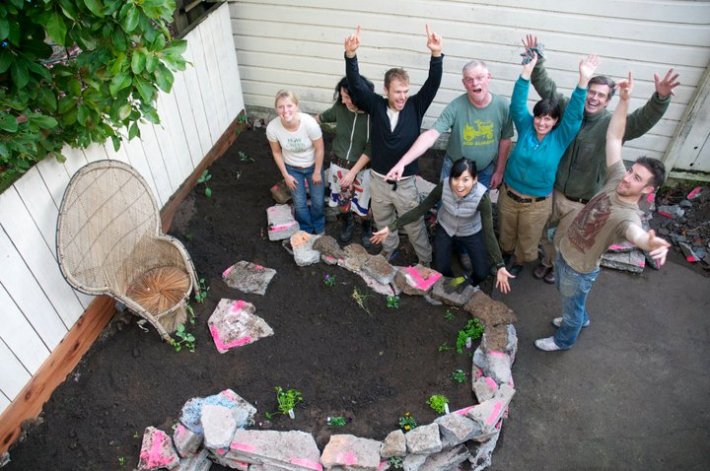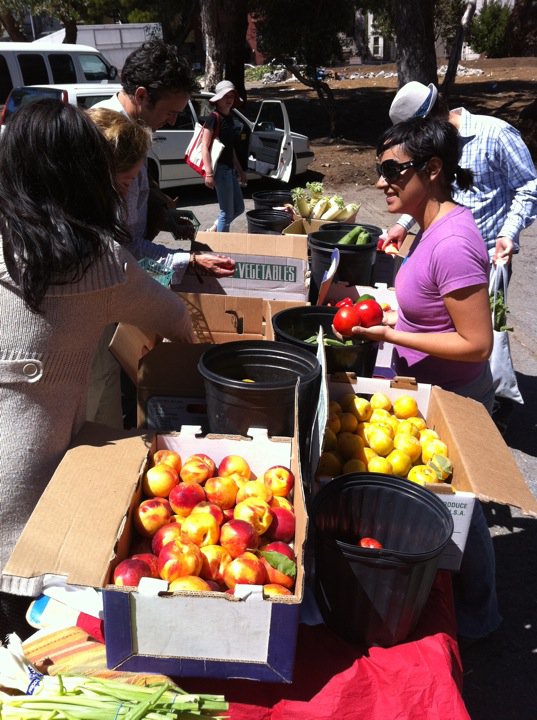 Aaron was the editor of Streetsblog San Francisco from January 2012 until October 2015. He joined Streetsblog in 2010 after studying rhetoric and political communication at SF State University and spending a semester in Denmark.
Stay in touch
Sign up for our free newsletter