Pavement to Parks
Inner Sunset Residents Sign on to Vision for Public Plaza
9:53 AM PDT on October 19, 2011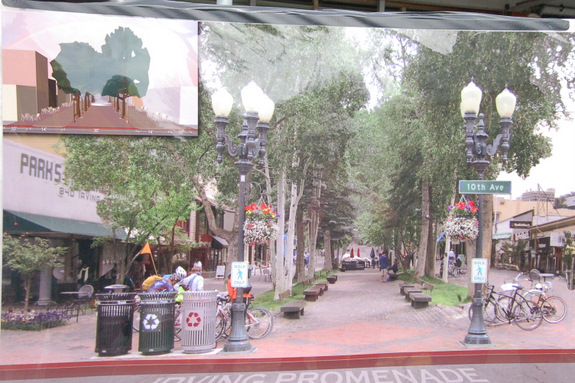 In the midst of the bustling Inner Sunset Street Fair on Sunday, a canvas on the corner of 10th Avenue and Irving Street re-imagined the street as an inviting, car-free public plaza.
This is just an idea -- but it could happen if we wanted it to, read the text accompanying a photo-realistic rendering of a pedestrian plaza on Irving Street between 9th and 10th Avenues.
"I've been wanting to do this for about twenty years," said designer Chris Duderstadt, who lives around the corner on 10th Avenue and has worked on engineering projects in Golden Gate Park. He introduced his vision to the neighborhood for the first time at Sunday's street fair, the only regular opportunity for the community to use their streets as public spaces.
"Imagine this seven days a week," said Duderstadt.
The rendering drew a rotating crowd, as groups spent several minutes at a time in front of the canvas discussing what the project could do for the neighborhood. The rest of the paper canvas was covered by written comments reflecting an overwhelmingly positive response.
"We don't have anything like this out here," said Joe Chickos, owner of the block's Blackthorn Tavern. "[Car] traffic is able to get around this one block easily. It'd help all the merchants on this block and raise everybody's property value, as well, because it'd make it more of a stop-off destination than just a walk-by."
The block of Irving between 9th and 10th typically feels more like a parking lot than a commercial street. Although many businesses line the sidewalks, few amenities attract people to linger. Residents can venture into the recreational open spaces of Golden Gate Park, but the plaza would provide a place to meet within the neighborhood itself.
The plaza concept met with an enthusiastic reception from District 5 Supervisor Ross Mirkarimi and neighborhood SFMTA Board member Joél Ramos, who both attended the fair.
"It looks like a place that I want to be all the time," said Ramos. "Instead of feeling like the corridor stops at Ninth, it extends it."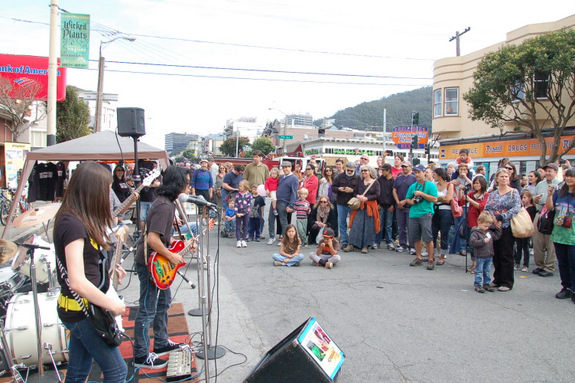 "I think it's a great idea," said Mirkarimi, who noted that Sunday's display is just the beginning of the kind of extensive community process needed for such a project. "Talking this through and having a very open but persistent conversation and getting all the feedback is exactly the best way at arriving at making it happen."
Duderstadt pointed out that it would require a long-term sponsor on the Board of Supervisors to see it through. Mirkarimi's supervisor term ends in 2012, and he is currently running for sheriff.
The neighborhood's first parklet, located on 9th Avenue in front of Arizmendi Bakery, has seen no shortage of visitors since it opened last month. Parklets, said Mirkarimi, can serve as incubators for more expansive reclamations of public space.
"Once you get over the hump of establishing the idea," he said, "where people can see it and experience it, it becomes less controversial."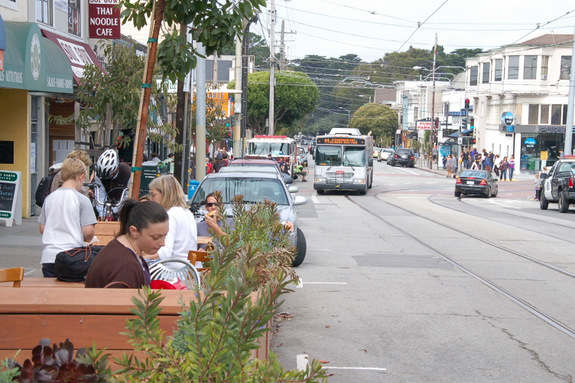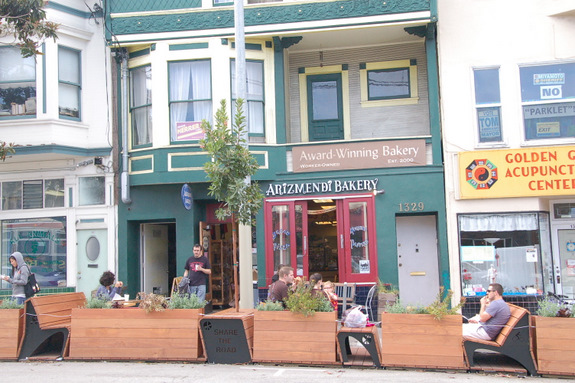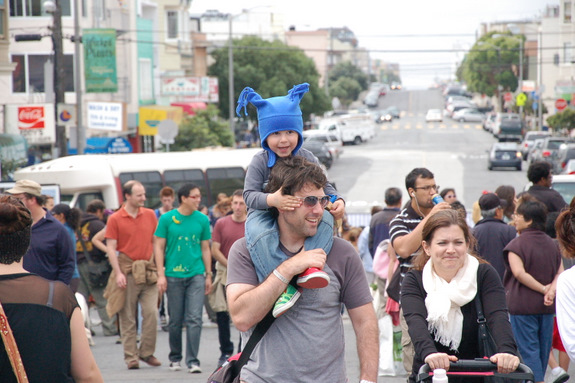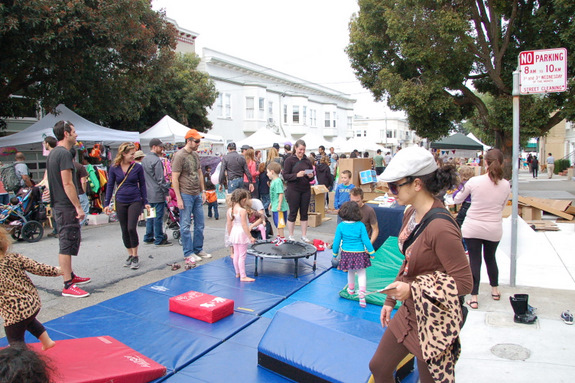 Aaron was the editor of Streetsblog San Francisco from January 2012 until October 2015. He joined Streetsblog in 2010 after studying rhetoric and political communication at SF State University and spending a semester in Denmark.
Stay in touch
Sign up for our free newsletter