San Jose Bike Party: Halloween Ride
From sjbikeparty.org: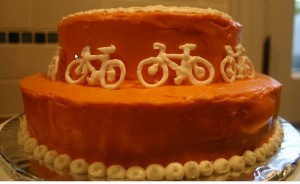 This Friday we will be celebrating SJBP's 5th year with a Halloween theme. Think ghosts, goblins, zombies and other creatures of the night. Oh, since it's also a birthday party, a party hat is in theme as well. Hopefully someone is gonna bring CAKE!
Be safe, legal, and courteous (see How We Ride!). We share the road with other traffic. Helping cars move through smoothly makes the ride more enjoyable for everyone. Do your part to encourage good behavior! Also, please remember to turn down the volume when riding through residential areas late at night.
How We Ride
If you follow these simple rules, Bike Party will be safe and a positive place for riders, drivers, pedestrians, and our community.
Stop at lights
Stay to the right
Pack your Trash
Roll Past Conflict
Ride Sober
Be nice