Carnage
After 6 Ped Deaths in 3 Months, SF Needs City Hall Action on Street Safety
4:19 PM PDT on April 2, 2013
In the first three months of 2013, six pedestrians have been killed on San Francisco streets. At that rate, the city is on course for pedestrian deaths to rise for the third year in a row.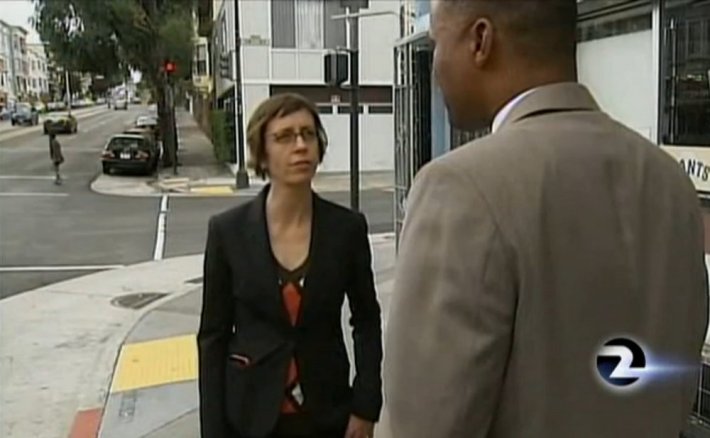 The trend is striking: Since 2010, when 14 pedestrians were killed on San Francisco streets, more have died each year since. There were 17 deaths reported in 2011, and at least 19 deaths in 2012. (The Examiner reports that police data shows 20 deaths that year, and five this year. By our count, it appears one of those deaths may have been mistakenly counted in 2012. We've reported on six deaths this year, with the first occurring on the morning of New Year's Day.)
From 2000 to 2008, pedestrian fatalities were on a downward trajectory: 2000 saw 32 pedestrian deaths, and 2008 saw 13, the lowest number within the period. The rate of pedestrian deaths in the first three months of 2013 is nearly twice as high as the rate in 2008.
Mayor Ed Lee's office says the city's final version of the Pedestrian Strategy, which will include a plan to fund the pedestrian safety improvements that are needed, is expected to be released this week, KTVU reported today.
"We know how to fix these streets," said Elizabeth Stampe, executive director of Walk SF. "Delay here means tragedy."
The latest victim is Tania Madfes, a retired teacher who died in the hospital last Wednesday after she and her husband were run down by a driver in a crosswalk at West Portal Avenue and Vicente Street. The SF Chronicle reports:
A San Francisco woman who devoted her career to encouraging girls to pursue opportunities that had been denied to her has died after she was struck by a car while crossing a street in the West Portal neighborhood with her husband.

Tania Madfes, 68, and her husband, David Madfes, were returning home March 21 from an evening at the Berkeley Repertory Theater and were walking across Vicente Street at West Portal Avenue when a car struck them at 9:40 p.m.

"We were crossing Vicente and - I can't reconstruct in my head what happened - next thing I knew this car was there," David Madfes said Thursday. "It hit my leg just as it came to a stop, and I fell and my wife was lying on the street on her back."
Tania Madfes suffered brain injuries and died Wednesday at San Francisco General Hospital. David Madfes suffered minor injuries to his leg. The driver, whom police have not identified, stopped and cooperated with investigators, police said.

"I looked up as we hit the ground, and the walk sign was green," Madfes said. "At this point, I see it as a tragic accident."

Police did not arrest the driver, but will forward the case to the district attorney for further investigation, said Officer Gordon Shyy, a police spokesman.
Stampe said the organization hopes District Attorney George Gascón will "seriously consider charging the driver who killed" Madfes. As we've reported, charges are rarely brought against drivers who kill pedestrians as long as they stay at the scene and aren't intoxicated.
"Too many times, drivers who injure and kill pedestrians see no penalty at all," said Stampe. "Drivers who kill rarely even have their license suspended, much less the kind of consequences you see with any other crime that results in death."
This Thursday, the Board of Supervisors Neighborhood Services and Safety Committee is set to hold two hearings on pedestrian safety. One will focus on District 7, where three of this year's pedestrian deaths have occurred, including that of Madfes. The hearing was called by D7 Supervisor Norman Yee, who has said street safety is one of his top priorities. A subsequent hearing called by Supervisor London Breed will focus on citywide pedestrian safety issues and hear a report from the Pedestrian Safety Advisory Committee.
"At this hearing we hope to learn what exactly city agencies are doing to keep us all safe when we walk," said Stampe. "Are the police citing drivers for failing to yield to pedestrians? When will the mayor take action to make our streets safer for everyone?"
Streetsblog will be checking in with the DA's office for an update on how many drivers have been charged for recent pedestrian deaths.
Aaron was the editor of Streetsblog San Francisco from January 2012 until October 2015. He joined Streetsblog in 2010 after studying rhetoric and political communication at SF State University and spending a semester in Denmark.
Stay in touch
Sign up for our free newsletter