Caltrain
San Mateo County Supes Vote to Fund Bike/Ped Coordinator, SamTrans
1:09 PM PDT on July 26, 2013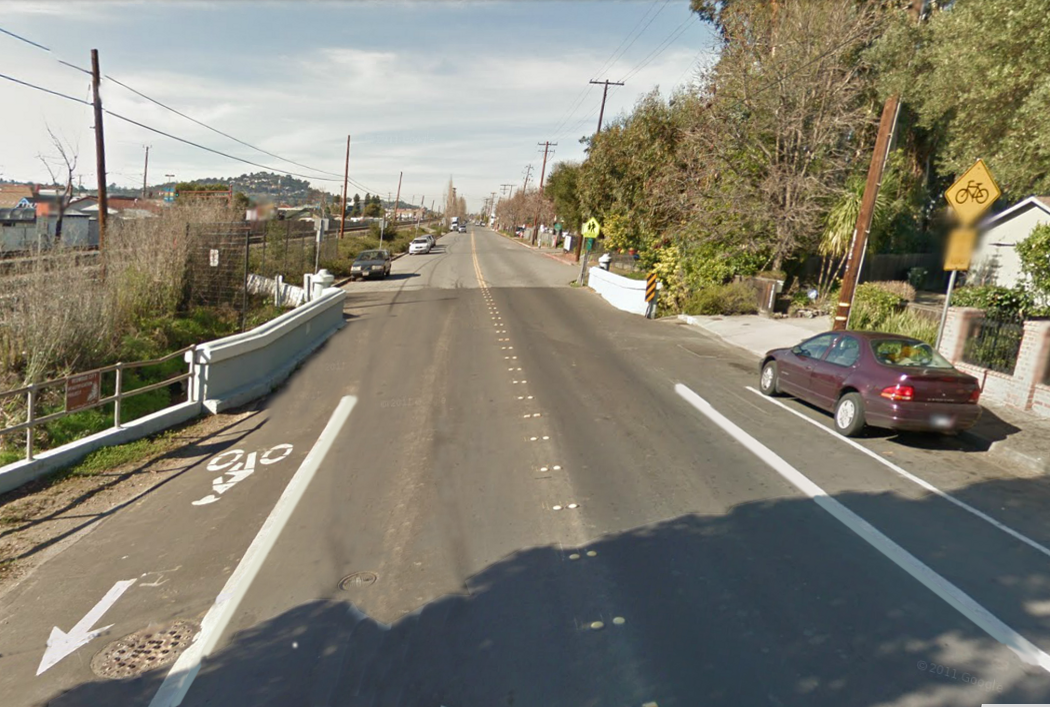 The San Mateo County Board of Supervisors voted unanimously Tuesday to approve $10 million to boost SamTrans service and $156,000 to create a new full-time bicycle and pedestrian coordinator position over the next two years. The funds come from Measure A, a ten-year, half-cent sales tax approved by voters last November, which is expected to generate $64 million this year.
The approval will allow the San Mateo County City/County Association of Governments (C/CAG) to hire a full-time bike/ped coordinator to oversee the implementation of the county's Comprehensive Bicycle and Pedestrian Plan, which was adopted in 2011.
Advocates have long pointed to the lack of coordination among the county's 20 cities and towns as a major barrier to implementing improvements for walk and bicycling in San Mateo County. Former C/CAG Executive Director Richard Napier, who retired in December after 17 years of leading the agency, had been opposed to hiring a bike/ped coordinator because, he argued, the existing level of staffing was sufficient to support active transportation projects.
"Cyclists want to see bike routes that are contiguous, and designs that are consistent," said Silicon Valley Bicycle Coalition Deputy Director Colin Heyne, adding that the future bike/ped coordinator would provide a "single, accessible resource to explain and move forward funding, design, and coordination priorities" for bicycle and pedestrian projects. In a letter to the Board of Supervisors, the SVBC pointed out that Alameda, Marin, San Francisco, and Santa Clara counties all "employ staff in a similar bicycle/pedestrian coordinator capacity."
Bob Page, a Woodside resident who has commuted by bicycle in San Mateo County for 40 years, says that cycling has become more difficult over time as traffic has increased and cities have install more traffic signals and wider roads while bicycling conditions go neglected. "The county, with its 21 jurisdictions, makes it difficult to develop regional bikeways," he said. "A coordinator at the county level can do a lot to facilitate and promote inter-jurisdictional facilities, which are badly needed."
At the board meeting, Adrienne Tissier was the only supervisor who commented on the proposal to fund the position. "What's really important to me is [to hire] somebody that really understands the bicycle community, understands the routes, knows our cities, and can help cities design things are safe," she said.
The board also approved $10 million in Measure A funds for SamTrans over the next two fiscal years. With major budget deficits over the past several years, the agency could have faced a complete shutdown of service by 2015.
"SamTrans continues to struggle with a budget shortfall, despite cost-cutting measures," wrote County Manager John Maltbie in a staff report. "Without a subsidy, it would face the elimination of fixed bus routes as well as reductions to other services, including paratransit."
In order to avoid massive cuts to its bus services in 2011, SamTrans stopped contributing funds from its operating budget to Caltrain, and has since then only contributed those funds generated by a half-cent county sales tax that are designated for Caltrain. The commuter rail service has been able to avoid its own service cuts by using a variety of one-time funds which are not expected to be available next year.
In SamTrans current $124 million operating budget, the agency has whittled its structural budget deficit down to $1 million through a variety of other measures, including reductions in employee benefits, hiring and salary freezes, and the refinancing of long-term debt.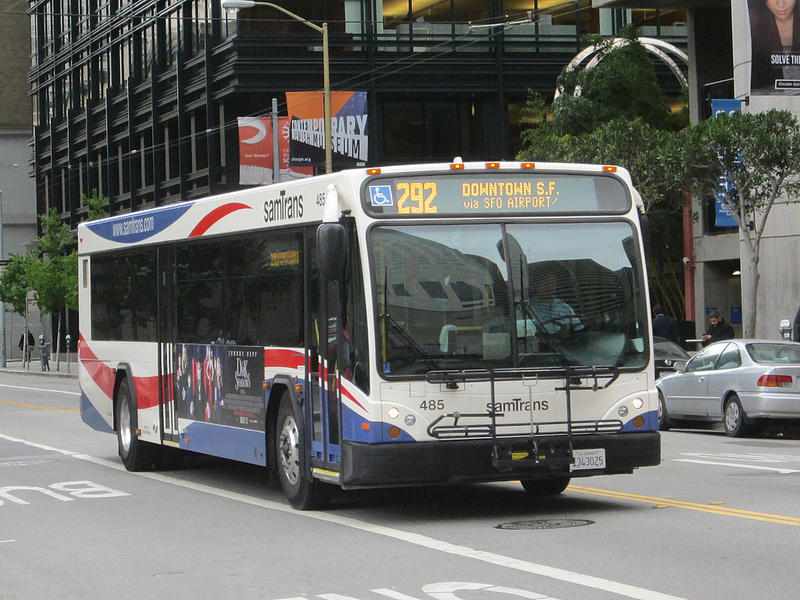 "SamTrans' primary responsibility is to provide bus service in San Mateo County," said Christine Dunn, a public information officer for the agency. "We have to be able to do that, and balance that charge with also being a responsible partner in Caltrain."
SamTrans will provide more frequent bus service - every 15 minutes along El Camino Real beginning August 12 - and will implement several other changes to its bus routes next January, eliminating routes with very low ridership, consolidating routes, and increasing service on more popular routes. SamTrans hopes these changes will increase ridership and provide the agency with a more stable financial future.
With the additional $10 million in funding allocated on Tuesday, SamTrans expects to avoid making any cuts to its bus or paratransit services in the near term, and may be able to restore its contribution to Caltrain as well, although those budget decisions will not be finalized until next June.
"This doesn't solve all of SamTrans's problems, and therefore Caltrain's problems," said Mark Simon, SamTrans executive officer for public affairs. "But it puts us in a better a position to deal with those problems."
Andrew Boone covers the Livable Streets Movements for Streetsblog in San Mateo and Santa Clara counties. Andrew's claim to fame is once having bicycled more than 12,000 miles of smiles in one year. nauboone@gmail.com
Stay in touch
Sign up for our free newsletter