Jarrett Walker: New Geary BRT Option Could Provide Faster Service
When it comes to providing the fastest, most reliable bus rapid transit service on Geary Boulevard, cutting out bus passing lanes and "consolidating" local and express services might sound like a downgrade. But according to transit consultant Jarrett Walker, such a configuration could actually provide a superior level of service. It's all about using the right metrics to judge travel times.
Streetsblog asked Walker, author of the book and blog Human Transit, to weigh in on the debate between Geary BRT's Alternative 3 (with bus passing lanes) and Alternative 3-Consolidated (without). In response, he pointed out that "if you combine both services into a single pattern, everyone gets more frequency."
"Total trip time includes waiting time as well as in-vehicle time," Walker wrote in an email. Providing one BRT service more frequently, rather than devoting some buses to local service, "should reduce average waits by enough to make up for a minute difference in travel time."
"Rapid stopping patterns need to be much much faster than the local to justify having both," he continued. "I have a little trouble believing that the differences in travel time are as small as [the SF County Transportation Authority estimates], but it would not surprise me if a single pattern ends up getting almost everyone where they are going sooner." According the SFCTA, the "consolidated" BRT service would run its main stretch in seven minutes, while an express service would run it in six minutes, 10 seconds.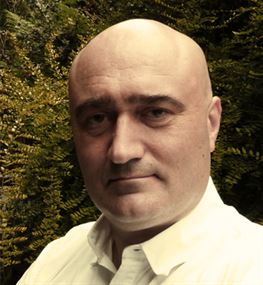 Walker's point on frequency seems very convincing, and since I've railed on the "consolidated" option as nothing more than a bid to preserve car parking for misguided merchants, an apology is in order. The benefit of shorter waiting times outweighing stop delays wasn't made clear to me, and I was skeptical of a proposal that appeared late in the process — particularly since it would allow planners to dodge political backlash by saving parking spaces while reducing space for transit.
As Walker pointed out in his book, such misconceptions about quality transit service are common. "In most debates about proposed rapid transit lines," Walker wrote, "the speed of the proposed service gets more political attention than how frequently it runs, even though frequency, which determines waiting time, often matters more than vehicle speed in determining the total time a transit trip will require."