Bicycling
SFBC Finds What SFPD Didn't: Video of Crash That Killed Amelie Le Moullac
3:54 PM PDT on August 23, 2013
Soon after an SFPD sergeant harassed bicycle advocates at a rally for safer streets at the site where Amelie Le Moullac was killed, SF Bicycle Coalition Program Manager Marc Caswell found what SFPD investigators claimed they couldn't: two surveillance cameras facing the street, one of which had footage showing the truck driver running over Le Moullac in the bike lane at Folsom and Sixth Streets on August 14.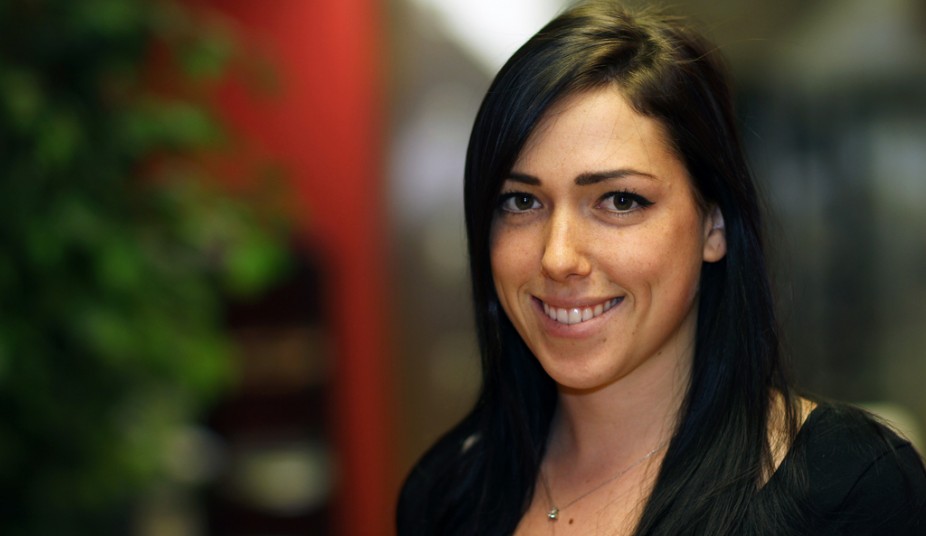 Worse yet, all five of the businesses Caswell surveyed said police had never contacted them looking for surveillance cameras or witnesses to the crash, according to the SFBC.
"Our own staff, who were obviously not trained in police enforcement, took 10 minutes walking around and found footage that may be used as evidence down the road," said SFBC Executive Director Leah Shahum. "We really wonder whether police are discounting cases in which people biking and walking are hit and killed based on some bias among officers."
"When it comes to instances in which bicyclists are hit on our streets," Shahum added, "there seems to be an alarming level of blame-the-victim attitude."
In a blog post, the SFBC noted that had Caswell not discovered the footage on that day, it would have likely been deleted before the next morning, because the camera footage is only stored for a week.
Micha Star Liberty, an attorney representing Le Moullac and her parents, said that even though the investigating officer told her earlier this week that the initial traffic collision report had been completed, the SFPD has not released it to her. In her experience representing crash victims, she said, that's unusual.
"I personally went to 850 Bryant [the Hall of Justice] today in an attempt to pick up the completed report, and was told the family could not obtain a copy," said Liberty. "We eagerly await the release of this information by the SFPD, and welcome any additional information from the community about Amelie's tragic death."
The footage was captured by a camera on the property of Golden Auto, a shop located on the corner of Folsom and Sixth. SFPD has not returned an email requesting the department to confirm that it received the video from Golden Auto, and asking why it wasn't found by SFPD during its investigation.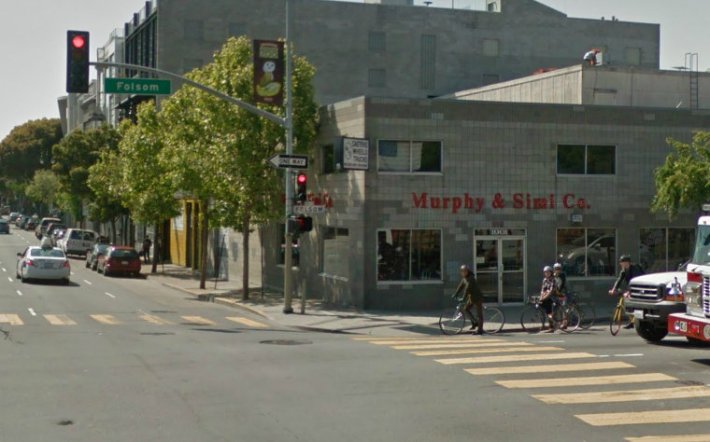 The video has not been released to the public, and is only known to be in the possession of Liberty and the SFPD. A Golden Auto worker named Tony, who declined to provide his last name, confirmed that he'd sent the video to SFPD and Liberty, and said they both instructed him not to release any information about its content while the investigation is active.
The video was found just a few hours after Sergeant Richard Ernst purposefully parked in his car in the Folsom bike lane at the site where the SFBC was rallying for safer streets in SoMa, in memoriam of Le Moullac. Ernst blamed the three victims who have been killed on bikes by truck drivers this year, and told Shahum that he refused to move until she understood that they were at fault because the onus was on bicycle riders to pass turning vehicles on the left.
The SFBC "has filed a formal complaint against this sergeant for his blatant disregard of bicyclists' safety and for creating an unnecessary and hazardous situation," the organization's blog post says. Michael Redmond, captain of SFPD's Southern Station, which covers SoMa, said he couldn't comment on Ernst's behavior because it's a personnel matter.
Ernst asserted that Le Moullac was to blame for her own death when a truck driver made a right turn across the Folsom bike lane on to Sixth, despite SFPD's claims that the investigation was ongoing. As we've reported, drivers appear to make illegal turns across bike lanes (instead of merging) routinely, based on widespread misconceptions about turning laws. It's also unclear if there was any evidence that the truck driver was distracted while making his turn.
As the SFBC's blog post noted, "It is shocking that a sergeant took the time to verbally harass and physically endanger people at the site where a woman was just killed; yet the SFPD could not take the time for a thorough investigation, and nearly missed critical evidence that was steps away from the site."
"We are not asking for any special treatment," said Shahum. "We just want the police to do their job."
Aaron was the editor of Streetsblog San Francisco from January 2012 until October 2015. He joined Streetsblog in 2010 after studying rhetoric and political communication at SF State University and spending a semester in Denmark.
Stay in touch
Sign up for our free newsletter