Mayor Ed Lee
NYC's Tom Maguire Expected to Lead at the SFMTA, if Mayor Lee Lets Him
7:01 PM PDT on September 9, 2014
Ever since we broke the news that New York City's Tom Maguire would be hired as the new director of the SFMTA's Sustainable Streets Division, we've heard only positive reactions. If nothing else, there's a lot of hype building for this promising veteran of the livable streets renaissance seen under Janette Sadik-Khan's NYC Department of Transportation. On the other hand, Sadik-Khan and her executive staff had the full support of former NYC Mayor Michael Bloomberg.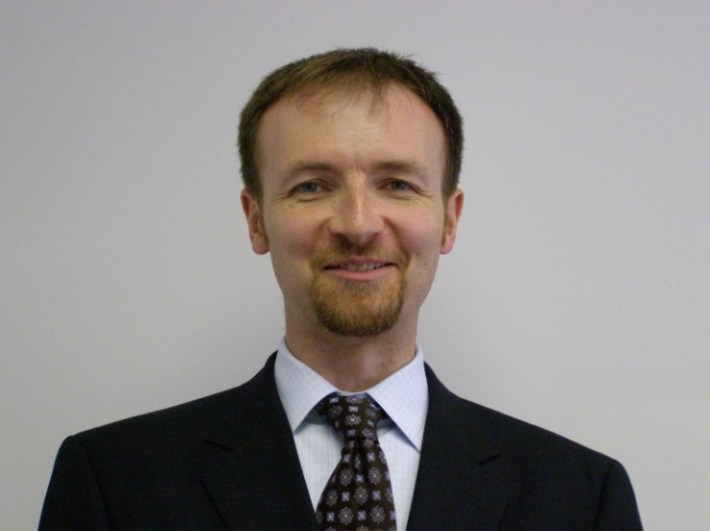 The SFMTA did its part for the hype with a press release that was rife with praise from officials in both SF and NYC. Here's JSK herself:
From rolling out the fastest bus routes in New York City to devising groundbreaking parking policies, Tom Maguire worked on some of the most innovative changes to New York City streets over the last eight years. But the Big Apple's loss is the Bay Area's gain. With his one-of-a-kind mix of creative policy skills, technical expertise and political savvy, there's no one better equipped to deliver world-class streets and chart San Francisco on a course to safer, more sustainable future.
Polly Trottenberg, Sadik-Khan's successor at NYC DOT, said Maguire is "a remarkable leader [who] oversaw some of NYC DOT's major initiatives from PlaNYC and post-Sandy resiliency to the Select Bus Service partnership and Freight Mobility. We will miss his vision and energy in New York."
"The Giants moving to San Francisco in the late 50s had a big impact in the baseball world, and Tom Maguire becoming SFMTA Sustainable Streets Director is a big win for San Francisco in the transportation field," she added.
While SF advocates don't have experience with Maguire, they say his reputation holds a lot of promise, but that his ability to help the SFMTA make strides in advancing sustainable streets will depend on backing from Mayor Ed Lee and SFMTA Director Ed Reiskin.
"The importance of this position cannot be emphasized enough," said SF Bicycle Coalition Executive Director Leah Shahum. "Mr. Maguire will need to bring a combination of high-level vision, and the ability to roll-up-his-sleeves, to ensure that projects get delivered in a timely way. And it's critical that he has the support of MTA Chief Ed Reiskin. There's never been a more opportune time for strong leadership to transform the SFMTA and help San Francisco's transportation systems live up to their potential."
Reiskin and the SFMTA Board of Directors generally seem strongly committed to implementing SF's transit-first policy, but the mayor who appointed them has hardly shown himself to be a livable streets visionary. The SFMTA already has been hamstrung by the whims of Lee and the Board of Supervisors against parking meters, for example.
The SFMTA's press release included quotes praising Maguire from Reiskin and the mayor. Reiskin said, "Tom's leadership will help sustain the work we've done, and take us to the next level in our vision to provide excellent transportation choices for San Francisco."
Here's what Mayor Lee had to say:
I'm pleased that an accomplished leader like Tom is joining the SFMTA in this key role managing the critical infrastructure and leveraging public dollars to create better sustainable streets. Bringing Tom in at this critical juncture, when voters consider a $500 million Transportation and Road Safety Bond in November, will create a more reliable and affordable transportation network, keep pedestrians safe and keep our City moving well into the future.
That all sounds good, but it'd be great to have a mayor who "leverages public dollars to create better sustainable streets," rather than undoing Sunday meters, abandoning a measure to restore the vehicle license fee, and threatening the supervisors who put other transportation funding measures on the ballot. With that kind of record, it remains to be seen whether Lee will continue to impede efforts to put smart policies on the ground when he and his backers don't like them. To a certain extent, Maguire's ability to shake things up at the SFMTA will only be as good as his bosses' blessing.
So, what does the man of the hour himself have to say? From the press release:
"I am thrilled to be joining SFMTA at a time when transportation is so critical to shaping the livability of the city," said Maguire. "I am a firm believer that if we want to create a livable city, we can never rest in our efforts to keep all street users safe -- pedestrians, Muni riders, drivers, cyclists. SFMTA's embrace of Vision Zero shows San Francisco is serious about safety. Everything we do to improve our streets should put safety first."
Maguire is set to start at the SFMTA on October 14.
Aaron was the editor of Streetsblog San Francisco from January 2012 until October 2015. He joined Streetsblog in 2010 after studying rhetoric and political communication at SF State University and spending a semester in Denmark.
Read More:
Stay in touch
Sign up for our free newsletter