Quality of life
Survey Says San Francisco is Awesome (for an American City)
3:42 PM PST on March 2, 2016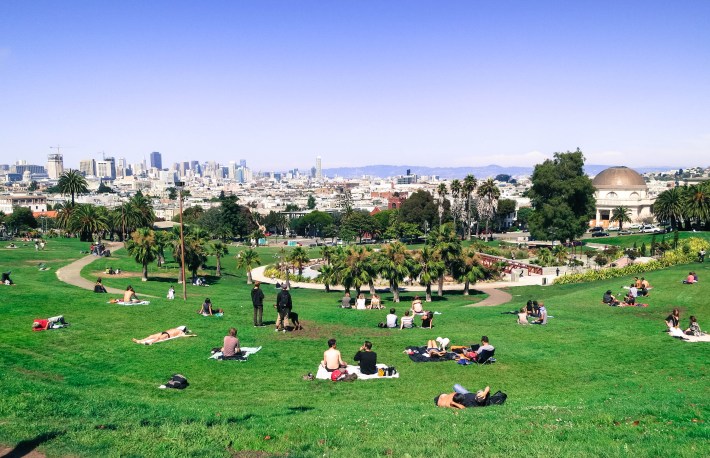 San Francisco is the best city in America, according to Mercer's 18th annual Quality of Living survey. What makes it so great? A variety of factors, but the ease of getting around is a big one. "Public transportation is one of a few different factors Mercer considers within the Public Services and Transport category," wrote Miriam Siscovick, a spokeswoman for Mercer, in an email to Streetsblog.
The opening earlier this year of a newly renovated Dolores Park is another example of a feature that helps San Francisco's rating. But it's the accumulation of projects that makes the real difference. Which ones are most important? Streetsblog asked various advocates, planners, and politicians what projects they thought contributed the most to S.F.'s quality of life.

Supervisor Scott Wiener cited the widening of the sidewalks on Castro. "You now have outdoor seating which was hard to impossible before," he said. "It's one of those very tangible improvements, but people get used to it and don't think about it anymore."
Chris Cassidy of the San Francisco Bicycle Coalition said the "Page Street bike lane represents a smart, quick fix to a conflict-prone street," he said. "The new center-running lane went from idea to implementation in a matter of months and showed the City's ability to prove responsive to the needs of people biking our streets."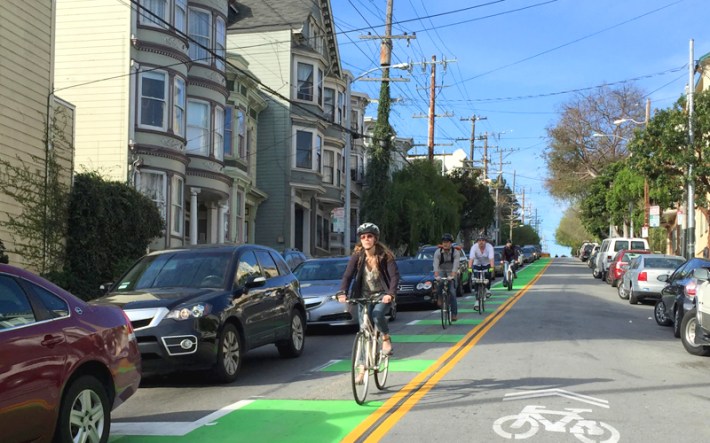 The survey also considered how many services are in walking distance. Speaking of walking, Nicole Ferrara, Executive Director of Walk San Francisco, is proud of the work they supported in transforming parking spaces and intersections into parks. "Persia Triangle is one of my favorite Pavement-to-Parks projects, because you can really feel all the energy the community put into the project when you visit it," she said. "It also helps make our streets safer by narrowing down the intersection of two of our city's most dangerous streets."
The survey considered San Francisco with its surrounding areas, so it's fair to look at the East Bay too. Dave Campbell, Advocacy Director of Bike East Bay, is proudest of winning the fight for the bike path on the new span of the Bay Bridge. Together with the San Francisco Bicycle Coalition, the push is now on to get it all the way to San Francisco.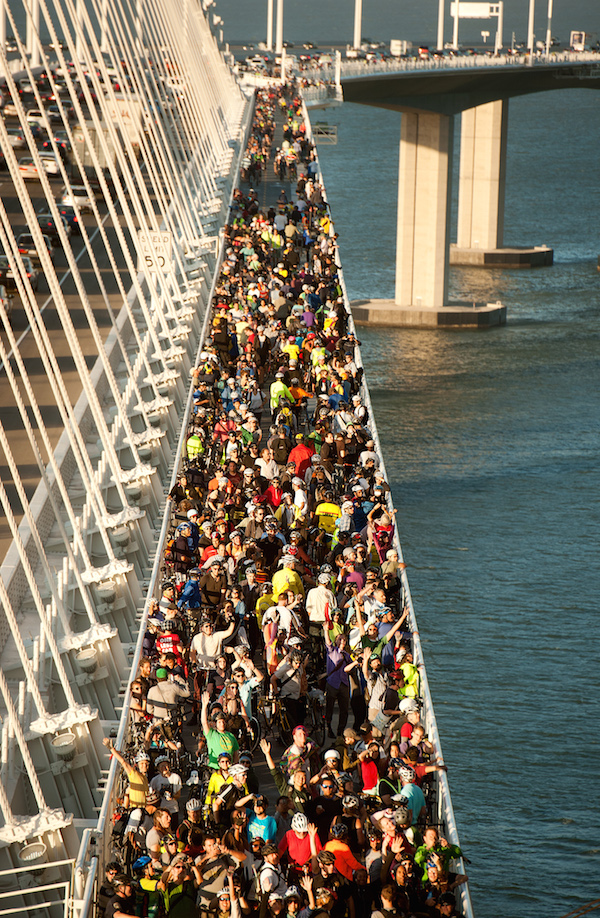 An important note: the methodology of the Mercer survey, as explained by Siscovick, is geared for corporations looking for places to set up international offices. It is intended to rate cities by how nice they will be for expatriate employees. In other words, it's giving little weight to the cost of living in San Francisco, which--no shock here--has gotten so bad, it's even driving some livable streets activists away. And it would be remiss not to mention the homeless encampment that just got kicked out of Division Street--San Francisco's problems can't be overstated. Perhaps it's not really surprising that San Francisco scores highly when money for housing is more or less omitted from the equation.
Furthermore, the survey was global. And from that perspective, San Francisco's transit system was lackluster. As to overall livability, Vienna, Austria was in the top spot, followed by Zurich. In North America, Vancouver, Canada was rated as the best place for expatriates. San Francisco was actually only 28th globally. If the city wants to move up in the ratings, it's going to have to push on with some necessary, high profile projects, such as the DTX tunnel to connect Caltrain and High-Speed Rail to the Transbay Transit Center. It also needs that second and often discussed Transbay Tube. "We really must make more tunnels possible in the Bay Area. It's inspiring that Paris is spending $25 billion just to improve their city's already excellent subway system. Many cities, even places like New Delhi, are rapidly expanding their subway networks," said Andy Bosselman of the S.F. Transit Riders Union.
"San Francisco needs a dramatic expansion of transit, capacity, connectivity, and scope," said Wiener. "It's so crucial to the future quality of life in S.F. and the Bay Area."
That said, it's still nice that a global survey gave such high marks to San Francisco.
Stay in touch
Sign up for our free newsletter