Bicycling
Steal a Bike from this Guy?
2:23 PM PDT on April 29, 2016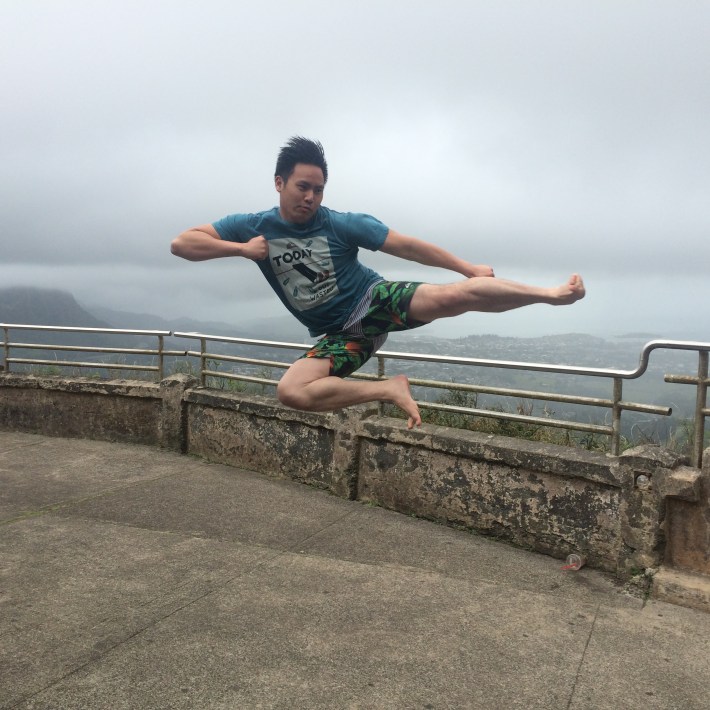 San Francisco native Ramon Solis was working out with his class at Quantum Martial Arts on 20th Street and Mission on Wednesday night when he heard a loud grinding sound coming from the street. "I am deaf in one ear but I still heard an angle grinder. It was 7 pm so it was too late to be a public works project," he recounted. He ran to the window and saw a guy hunched over his expensive racing bike, which was locked to a rack outside. Sparks were flying.
It was just last week that a video made the rounds of a brazen thief who walked right up to a bike on Valencia, took out an angle grinder, and cut off the lock--with sparks flying--while onlookers did nothing. It was enough to make any cyclist sob. We get hit, cars and trucks continually park on the bike lanes, and to add insult to injury, apparently our bikes can get stolen with impunity. In fact, it's not even the first time for Solis. A few years ago, he walked out of a building on Market Street just in time to see a thief pedaling away on his bike. The incident was captured on video and became part of a television news story. That bike wasn't recovered.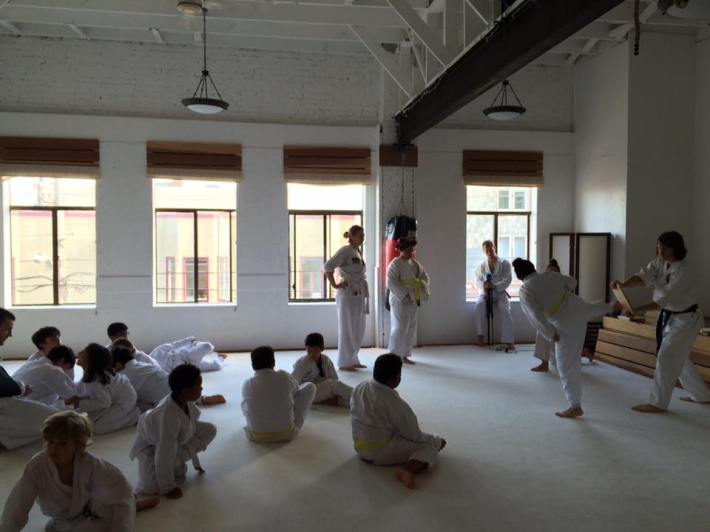 Solis wasn't having it a second time. "I just bolted out," he said. "My class mates and teacher started yelling from the third-floor window to stop the man." He posted about the incident on his Facebook page:
I yelled "Shit, someone's stealing my bike!" And I ran down three flights of stairs to catch the guy. During this time, my martial arts teacher and classmates were yelling and hollering from the third floor windows telling people to stop him. By the time I had my hands on him, he already toppled over himself while attempting to flee. This was thanks in part to an anonymous stranger who stepped in front of the thief's path.

Obviously, my bike lock was cut in half by this time.

I executed a reverse headlock on him, and the harder I gripped, the less he resisted. I have literally been in this position hundreds of times before, and with one wrong move I could have broken his neck. I never threw any punches, but by the time I got him to sit down with the crucial aid of my three other martial arts classmates Drew, Brad, and Adrien, we surrounded him. We got him to sit down, and I had my fist chambered towards his face the whole time.
Fortunately, the suspect didn't resist (although he tried to flee at one point). One of his classmates flagged down a police car and the would-be thief was arrested. "I talked with the police," said Solis. "He said they would be charging him for attempted grand theft."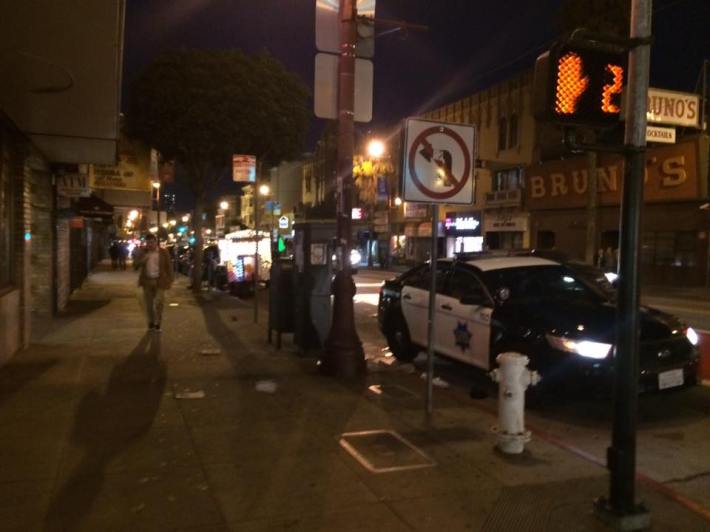 Solis hasn't heard back from law enforcement yet, but it's a safe bet, given all the witnesses, that this bike thief will be seeing justice.
Meanwhile, Solis has concluded that it's just not safe to leave a bike locked up outside in San Francisco. "There's a sign outside the building and there's a sticker on my bike that says 'Quantum Martial Arts'" he said. "I'd assume someone would make the connection that I'm right there, in the building, making karate sounds from our open window... that should at least be a warning sign not to steal the bike." Apparently not.
Actually, it's an indication that businesses have to be more accommodating to cyclists. Let us walk our bike in with us to the grocery store, for example. Or give us indoor, secure parking. But just throwing a bike rack on the sidewalk isn't going to keep our prized steeds safe. Solis agreed and said bike thieves are just too bold and determined. "I won't be parking my bike outside anymore," he concluded.
Have you had a bike stolen? Do you suspect stolen bikes are being sold at a flea market or elsewhere? Let us know your experiences. And note that SFPD has a Twitter feed set up for reporting stolen bikes and "chop shops" @SFPDBikeTheft. You can also call them at (415) 553-0123.
Stay in touch
Sign up for our free newsletter