Mobility
Can a Detroit Auto Maker Help Create a More Livable City?
4:28 PM PDT on August 17, 2017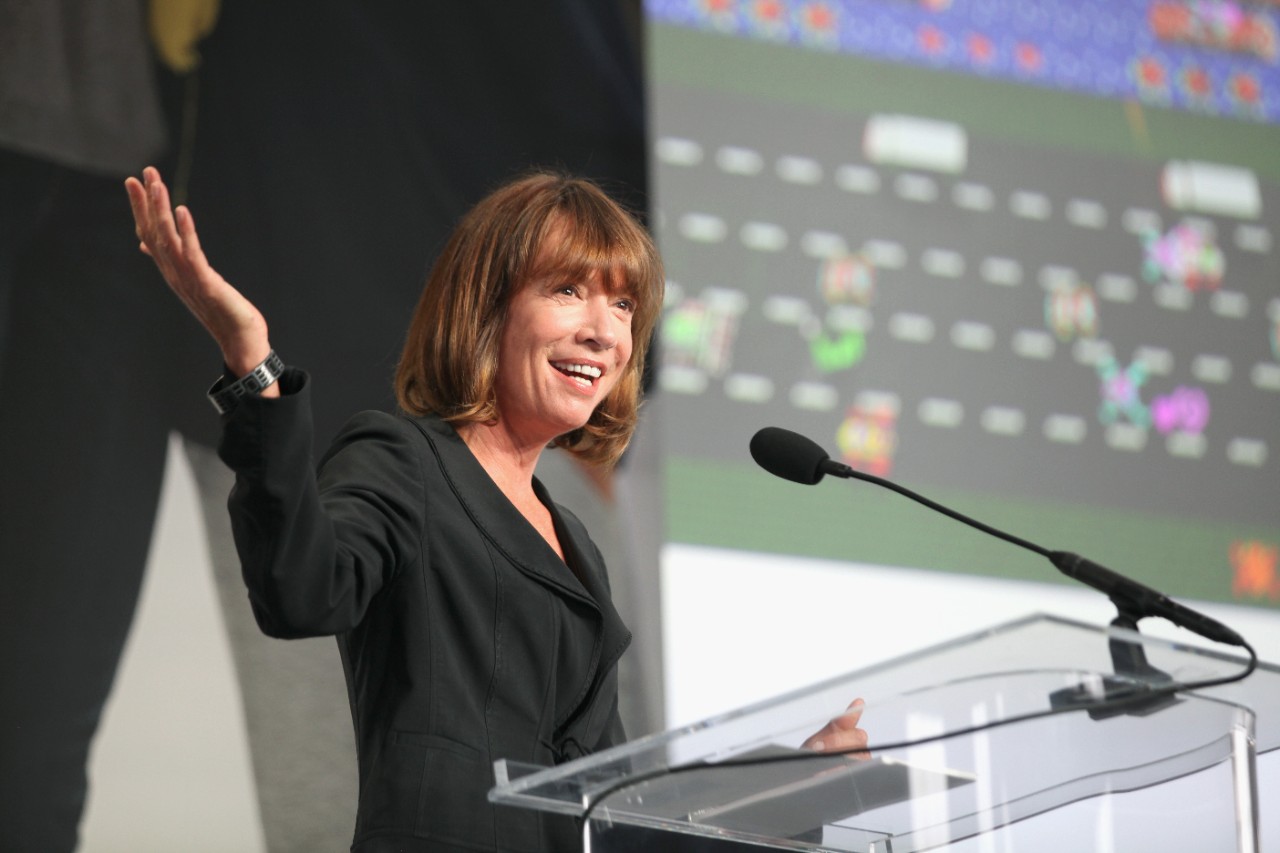 "Mobility should be as accessible as water or electricity. We believe mobility is a human right," said Marcy Klevorn, Executive Vice President and President, Mobility, Ford Motor Company, during the introductory session at today's "City of Tomorrow" symposium at Fort Mason, which Ford sponsored.
Ford's move to become less of a car maker and more of a "mobility" company is evident in its branding of Ford GoBikes and its acquisition of Chariot, the commuter shuttle service, last year. The conference aimed to bring together notable people from tech and urban planning circles to exchange ideas and concerns about where future cities are going. And while most people from tech companies talked excitedly about the future of autonomous cars, not everyone was quite so enamored.
Keynote speaker Janette Sadik-Khan cautioned that "We've seen this movie before" during her presentation. She showed a painting from the 1950s of an idealized autonomous motoring future.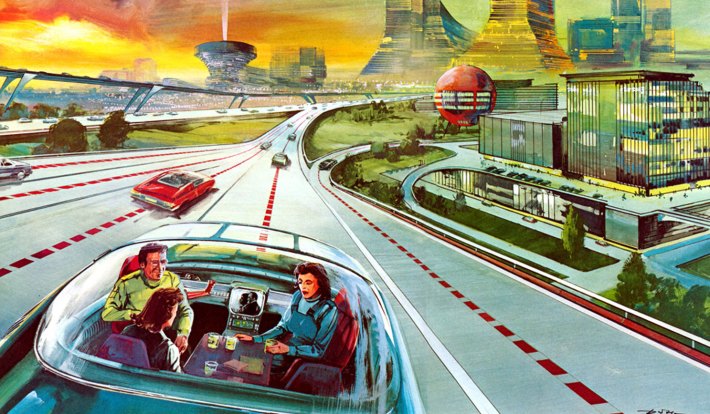 "This tableau of carefree driving ...  this dream of the future looks much like the dream of yesterday. We need to ensure that these shining new cars work for our cities and not the other way around," said Sadik-Khan. She showed renderings of anticipated driverless car city-scapes, made by autonomous-car boosters, that are noticeably empty of any bikes or pedestrians and warned that "... we avoid driving to the same dead end, with more Vehicle Miles Traveled and ever sprawling suburbs."
Ford, its origins not withstanding, seems to get that message. Jim Hackett, President and CEO of Ford Motor Company, said the focus should be on human-centered streets. "Could a future anthropologist figure out why the streets of today are so wide, but the sidewalk is so small?" he asked, suggesting that allocating so much space to a single mode of transportation--the automobile--doesn't make sense and is the wrong way to design cities.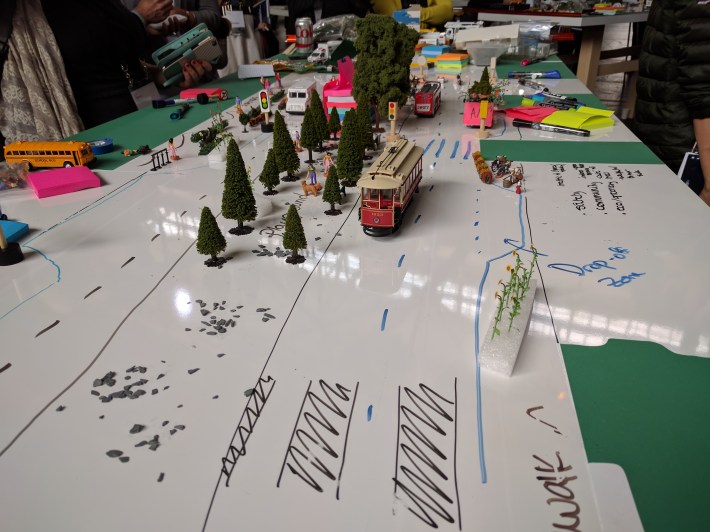 After the introductory presentations, break out sessions and panel discussions started, including one about managing those autonomous cars in the city. Bryan Salesky, CEO of Argo AI in Pittsburgh, talked about future cities having to manage curb space, almost like an air-traffic controller guiding airplanes onto runways. Included in the over 500 attendees was Tom McGuire, Director of Sustainable Streets at SFMTA; he asked Salesky what happens to that curb management system when companies such as Uber or Lyft refuse to participate and just double-park, much as they do now in bike lanes on Valencia and elsewhere.
Salesky didn't seem to have a clear answer, which highlighted one of the many open questions city managers will have to grapple with as ride sharing and autonomous cars become more and more commonplace.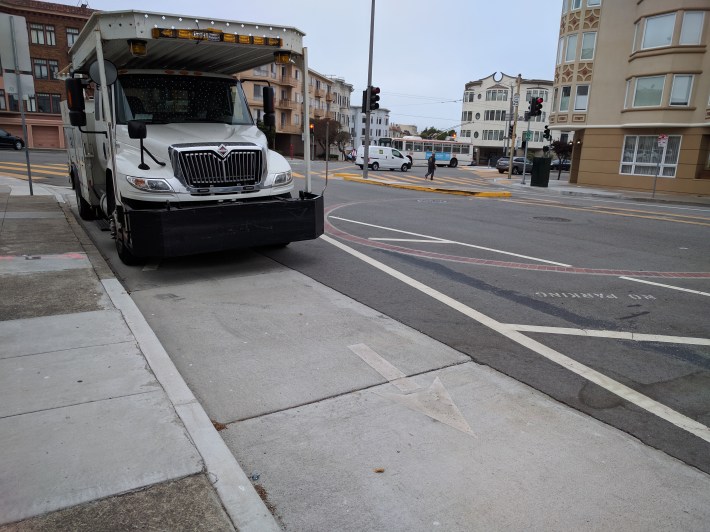 During a panel on deliveries and freight, Anne Goodchild from the University of Washington remarked that all the visioning seemed to omit that people still need supplies and to get rid of garbage. "Pictures of future cities always lack any indication of deliveries and logistics," she said. Her panel talked about how people don't go to stores, and now have packages delivered to all over the place, based on GPS coordinates instead of street addresses. "From a city DOT perspective, there's pizza deliveries to getting concrete delivered to a construction site," said Laura Richards, Transportation Planner with the Department of Transportation in Washington DC. "That means a different range of vehicles, needs, ranges, safety, impacts--there's a real lack of data and information within the freight industry."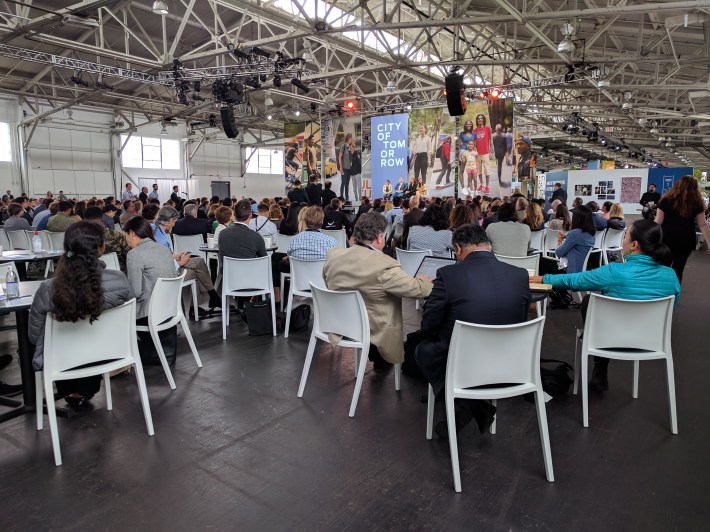 The conference also highlighted, perhaps inadvertently, the cultural shift that's taking place in urban planning. SPUR's Arielle Fleisher, in a conversation with Streetsblog, remarked that "transportation has become hip" and seems to be adopting a more tech-style feel. The conference included a session for guided meditation, served cucumber water, and featured a flutist and a guitar player.
But no matter how hip, many at the conference were still wary about Ford, a car company that in a previous generation helped push for the wide streets and car-centric urban centers cities are now working to fix. "Traditionally, Ford does vehicles--they don't think about the context," said Jonah Houston, senior portfolio lead for IDEO, at a breakout session.
"Big auto companies are getting into the game of mobility and not just selling cars," said Sadik-Khan. "But these developments need to be managed so we don't end up with more low-occupancy vehicles and starving transit. We need to keep our eyes on the street."
Stay in touch
Sign up for our free newsletter