Muni
Let's Cut the Bars Between Muni and BART
4:14 PM PST on January 12, 2018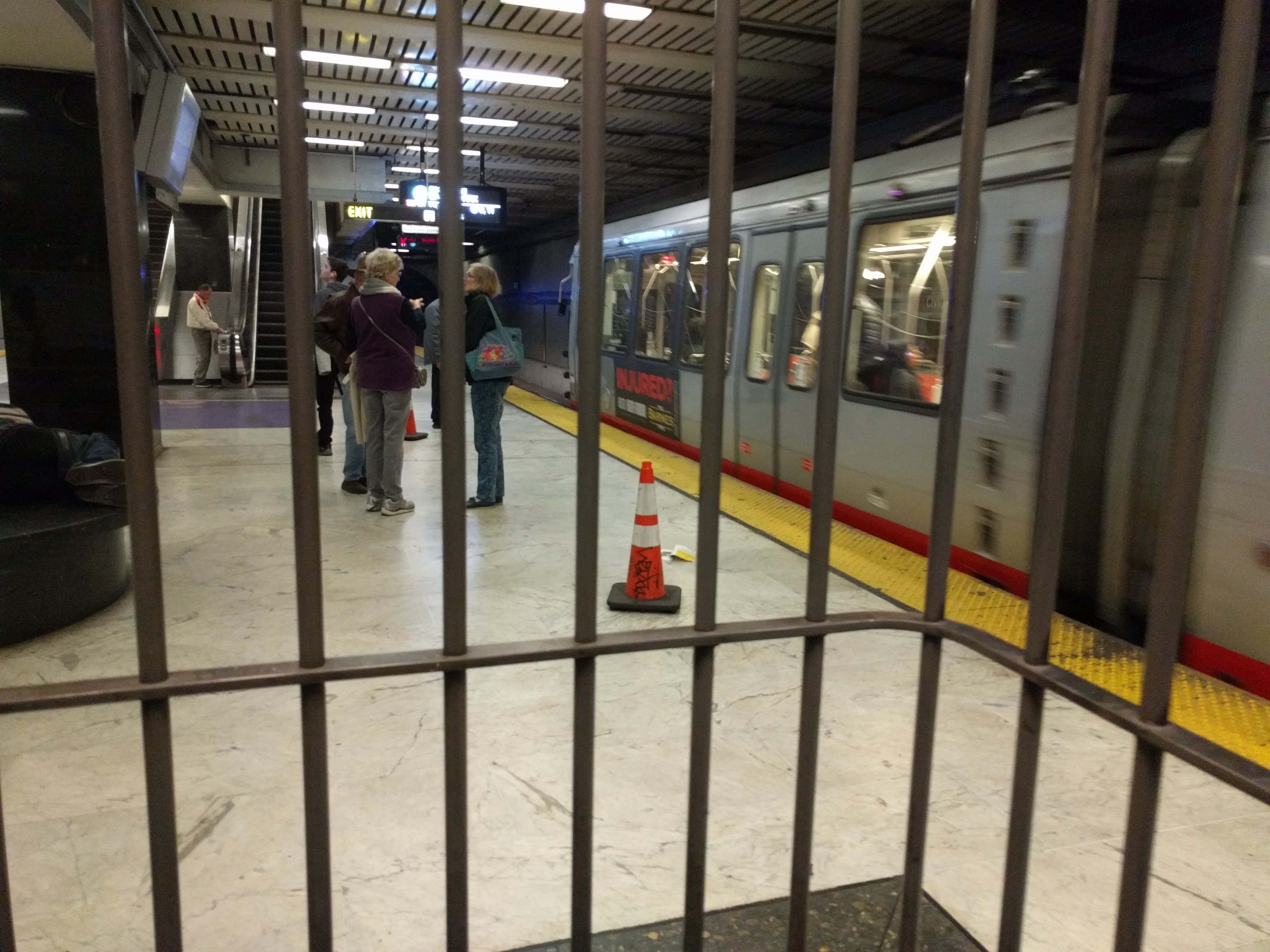 If you commute by BART and Muni, you've no doubt been in the frustrating situation shown in the lead image. You get off your BART train at Civic Center or one of the other downtown stations, run up the stairs, tag out of BART, run across the mezzanine, tag into Muni, run back downstairs, and miss your train by seconds. At off-peak times, this can easily add twenty minutes to your trip. And thanks to the cage bars around the stairs, sometimes you actually get to see the train you're going to miss as you rush through this Habitrail for humans.
"That scenario has happened to me too many times to count!" said Rachel Hyden, Executive Director of the San Francisco Transit Riders, who said she wants to see the obstacles between the two systems removed.
In addition to its January 1 fare increase of 2.7 percent, BART is now adding a $.50 surcharge on paper tickets, in an effort to encourage all riders to use Clipper. "We have two Clipper vending machines at many stations and at least one in all stations," explained BART spokesman James Allison. "We have sold 45,000 Clipper cards since their installation last autumn."
Muni also adds a surcharge for using cash and offers discounts for transfers from other agencies when using a Clipper card. The idea in both cases is to simplify and speed boarding and payment, with the ultimate goal of getting everyone using Clipper or a fare app and eliminating cash fares and clunky paper tickets.
The Metropolitan Transportation Commission (MTC)'s "Transit Connectivity Report," done in 2005, found that 51 percent of BART riders transfer to and from bus or light rail at Civic Center Station alone. Once the two agencies are using 100 percent electronic fare collection, there will no longer be any need for two sets of fare gates. Streetsblog has inquiries out to BART and Muni, and will update this post accordingly, but so far it seems that there are no plans for removing the barriers between the two systems.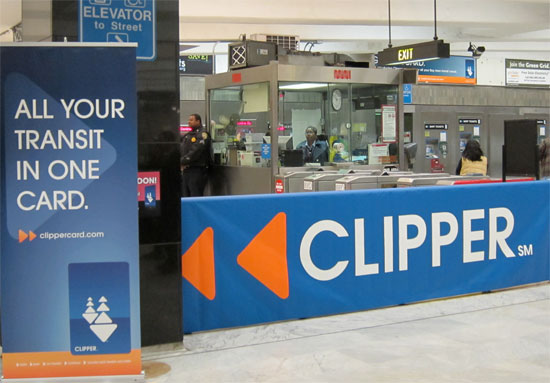 "The commission was set up and seeks to do as much integration as we possibly can ... but our legislative powers are somewhat limited on this subject," said Randy Rentschler, Director of Legislation and Public Affairs for the MTC, which administers and manages updates to the Clipper system. "We require [BART and Muni] to have passes that are interchangeable, and we finally got Clipper, but the issue about the configurations of the stations and the frustration you just articulated is not something we have directly engaged in--but maybe we should."
So how might it work if one could freely transfer between Muni and BART inside the stations? Streetsblog ran through some scenarios with Arielle Fleisher, Transportation Policy Associate for SPUR, and a specialist in fare integration issues. Even if Muni and BART still insisted on totally segregating their revenue streams, there's no obvious reason the Clipper system couldn't handle merging the fare gates/barriers at the downtown stations. If, for example, someone tapped onto Muni at West Portal, and tapped out at West Oakland, the Clipper computers would just treat it as one Muni fare and one BART fare from downtown San Francisco to West Oakland.
In the opposite direction, transferring riders would have to tap out of BART using the Clipper machines on Muni trains, which would simultaneously deduct the Muni fare, just as it does now (or a Clipper reader could be installed where the BART stairs reach the Muni platform). Fleischer hopes the agencies would take things even further and truly integrate the fare structure with a unified, distance-based zone system across both agencies, as exists in London and many other cities. "We've been advocating to do a fare integration and coordination study so we can have a bigger conversation about opportunities for the future," she said.
Fleischer and Hyden both agreed that the current situation, with the two transit agencies using cages and separate banks of fare gates to keep customers segregated, is maddening--it's also incredibly confusing for visitors who aren't used to San Francisco's arcane systems.
"We need to remove the barriers to entry if we want to make transit a top choice for regional travel," said Hyden. "The gates between BART and Muni are the most obvious and literal form of a barrier making it difficult and confusing to transfer between the two."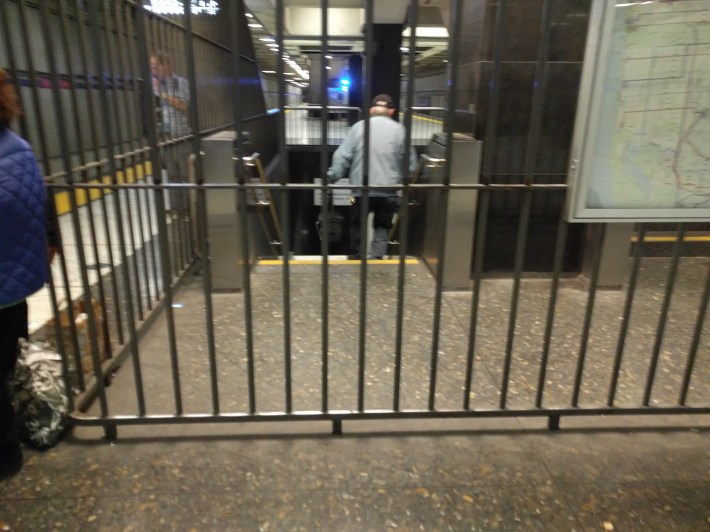 Stay in touch
Sign up for our free newsletter