BART
BART Managers Suss Out Long Term Plans at Annual Workshop
3:49 PM PST on February 9, 2018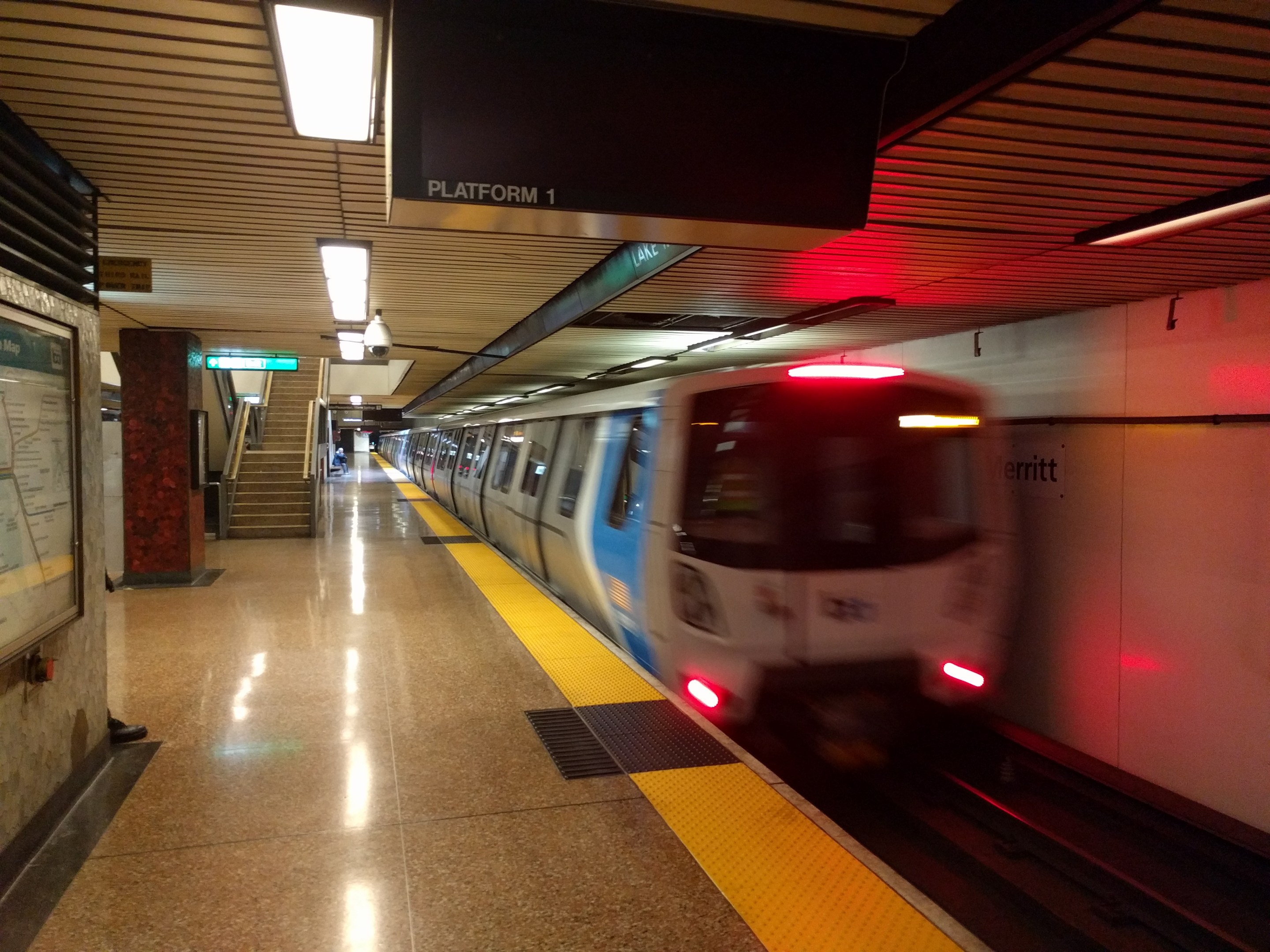 A second Transbay tube or tunnel crossing, the extension to Silicon Valley, and Communications-Based Train Control were some of the topics discussed today and yesterday at BART's annual board workshop. The workshop, held at the Renaissance Club Sport Hotel in Walnut Creek, is a chance for board directors and staff to discuss a panoply of issues and formulate a general direction for the agency.
"Could we use a tube or a tunnel? Would it be BART gauge and mainline gauge in the same facility?" asked Ellen Smith, BART's manager for strategic and policy planning, about initial planning for a second BART tube. She also talked about the big question: where will the money come from? "Similar projects nationwide are costing between $12 and $15 billion."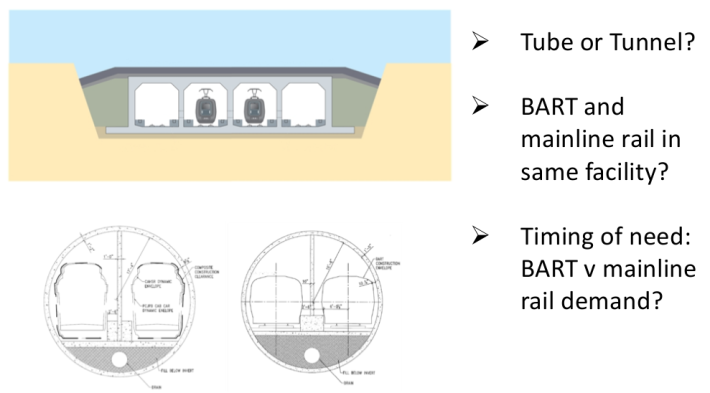 Smith's presentation was part of a larger section about major projects and resulted from the passage of the $3.5 billion BART Bond, Measure RR. That bond included $200 million for studies. "We're looking at standard-gauge partners... could be the Capitol Corridor and some combination of High-speed Rail and Caltrain," she said.
This follows previous studies, both by the Metropolitan Transportation Commission and SPUR, that assume a second crossing would also carry (or maybe only carry) standard-gauge trains. As such, Smith pointed out that, on this project, BART needs to consider the "mega-region" (from San Jose to Sacramento and even into the Central Valley) because the second tube could allow one-seat rides to downtown San Francisco on almost all the region's different rail services. "This is only going to succeed if everyone sees their community benefiting," said BART Director Nick Josefowitz. "It's too big a project to only be a San Francisco-Oakland type of project."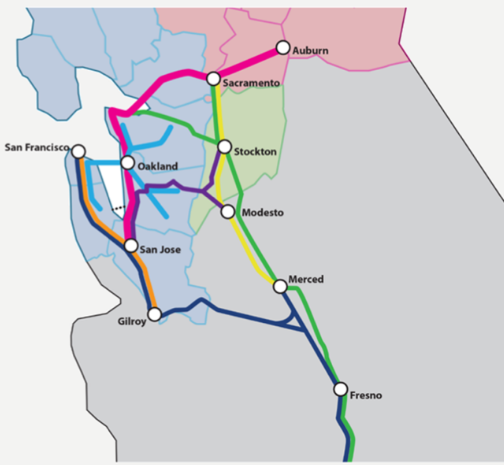 The second BART crossing wouldn't even finish conceptual engineering until 2021, with 2040 being the earliest anyone envisioned it opening for service (and many on the board seemed highly skeptical about that date).
But the meeting also dealt with the more hum-drum details of BART operations, such as where to store and service trains at night.
"You never want to be using more than 80 percent of your overall yard capacity," explained BART's General Manager for Operations, Paul Oversier. He explained that as BART expands into Silicon Valley and adds capacity in the Transbay tubes, the agency is having to cram more and more trains into its storage and maintenance yards. At some point, it becomes incredibly difficult to break up trains and get good cars into service and bad cars, known as 'bad orders' in BART jargon, into the shop. In other words, you need extra tracks so trains can move around one another in the yards, or, "you get gridlocked with bad orders, and then nothing moves."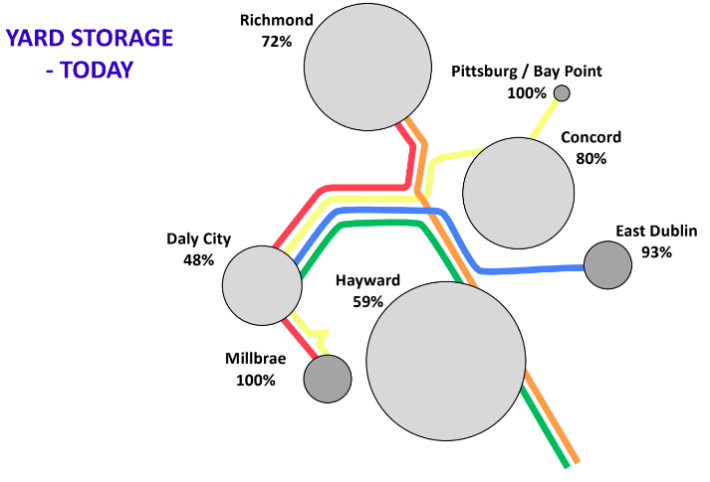 As they increase the fleet size, the agency hopes to have more train cars in reserve so that when a train does break down, it can be pulled from the main lines and replaced quickly, to avoid cascading delays. Right now, 89 percent of BART's fleet is required for weekday peak service (with the rest undergoing repairs and maintenance at any given time, and a few held in reserve). The industry norm is 78 to 83 percent. Oversier said they also want to have a "Ready-Reserve" train.
"They're also called 'hot spares' and they're really important, especially for BART with its inflexible network. If we want to get to 90 percent on time, we need a fully staffed spare train ready to go to fill a gap, so if a train is delayed in an early afternoon, there's a replacement train ready to dispatch," he said.
The plan is also to lengthen all Transbay trains to ten cars, and some of the six-car trains on the Richmond-Fremont/Orange Line to eight cars as the agency grows its fleet size from 776 cars to over 1,000.
Tom Dunscombe, BART's Group Manager of Train Control Modernization, talked about the agency's negotiations to fulfill another key goal of Measure RR, modernizing BART's train-control system. The current computers and signaling systems are around 40 years old, and over the past few months, the transit agency has been reviewing bids to replace them. But it won't be easy, since it involves the whole system which, obviously, can't be shut down for the installation.
"It needs to be integrated with the existing computer system, a homegrown system," he explained. They will need to set up new controls and counsels in all the trains, along all the tracks, and at their control centers. Then staff has to be trained on it. All of this will have to happen while the existing system continues to function as reliably as it can until they're ready to switch over.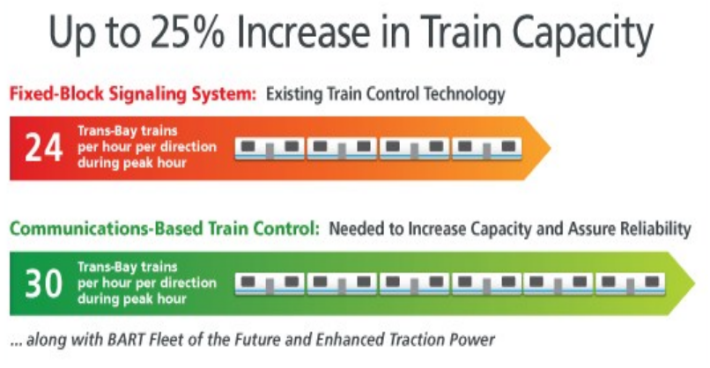 "There will be new procedures, new tools, new skills, new trainers," he said of the $1.15 billion investment. "There will be a significant cultural challenge... a big agency challenge." But when it's operational, possibly around 2025, it will enable trains to run closer together and the agency will be able to run an additional six trains during rush hour through the Transbay tube (the tube currently carries a maximum of 24).
But Director Debora Allen wanted to know why such a modern system should require operators at all. "We're being told that in five years driverless cars will deliver us to the train station," she said, adding that BART was originally designed not to have operators. So why is this new system still going to have operators? Josefowitz wanted to know if anything about the new system precludes BART from going driverless at some point in the future.
BART General Manager Grace Crunican said she has seen driverless trains in Barcelona and other BART staffers mentioned Vancouver. They both saw complications in going driverless on BART, but Crunican said if the board wants staff to design BART to be driverless in the future, it has to be clear about it. "If the board says that's the future, we need direction from the board, not just a couple of questions," she added.
All in all, the meeting covered an enormous amount of ground (Streetsblog was only able to attend about half of it). Much of it was about the nuts and bolts of keeping the system running. But with RR passed and so much money and energy now going towards repairing and modernizing the core system, Crunican said, "We do need to keep looking at the future."
Talking about the future brings the topic back to the $200 million from RR to "Relieve crowding/System Redundancy," i.e. designing a second Transbay crossing. Projections put the demand for Transbay travel rising to 152 percent of current capacity by 2040, even under modest regional growth projections. Currently, during peak commute hours, over 60,000 people ride through the Transbay Tube in each direction on BART.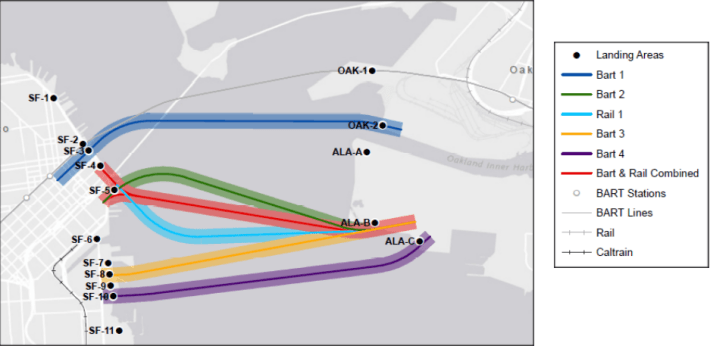 And as Smith pointed out in her presentation, only a rail crossing can provide that kind of capacity. "75 percent of Transbay travel is on transit, 66 percent is on BART," she said, pointing out that those calling for a second car bridge simply don't understand the problem. It has to be rail--it's just a question of where the crossing should be built and exactly what kind of trains should run through it.
"It would be the biggest thing BART has done since the original system. It will require enormous stamina, a regional vision, and work with partners--but the next steps are ours."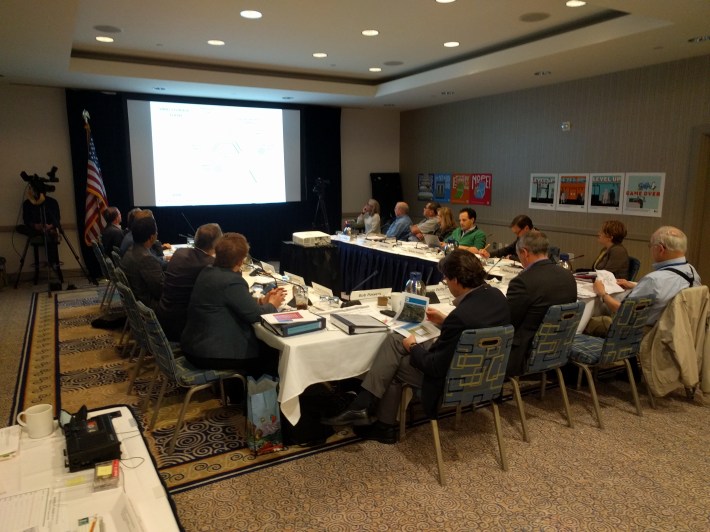 Stay in touch
Sign up for our free newsletter