BART
Screen Doors Coming to Oakland BART Station
5:09 PM PST on February 20, 2018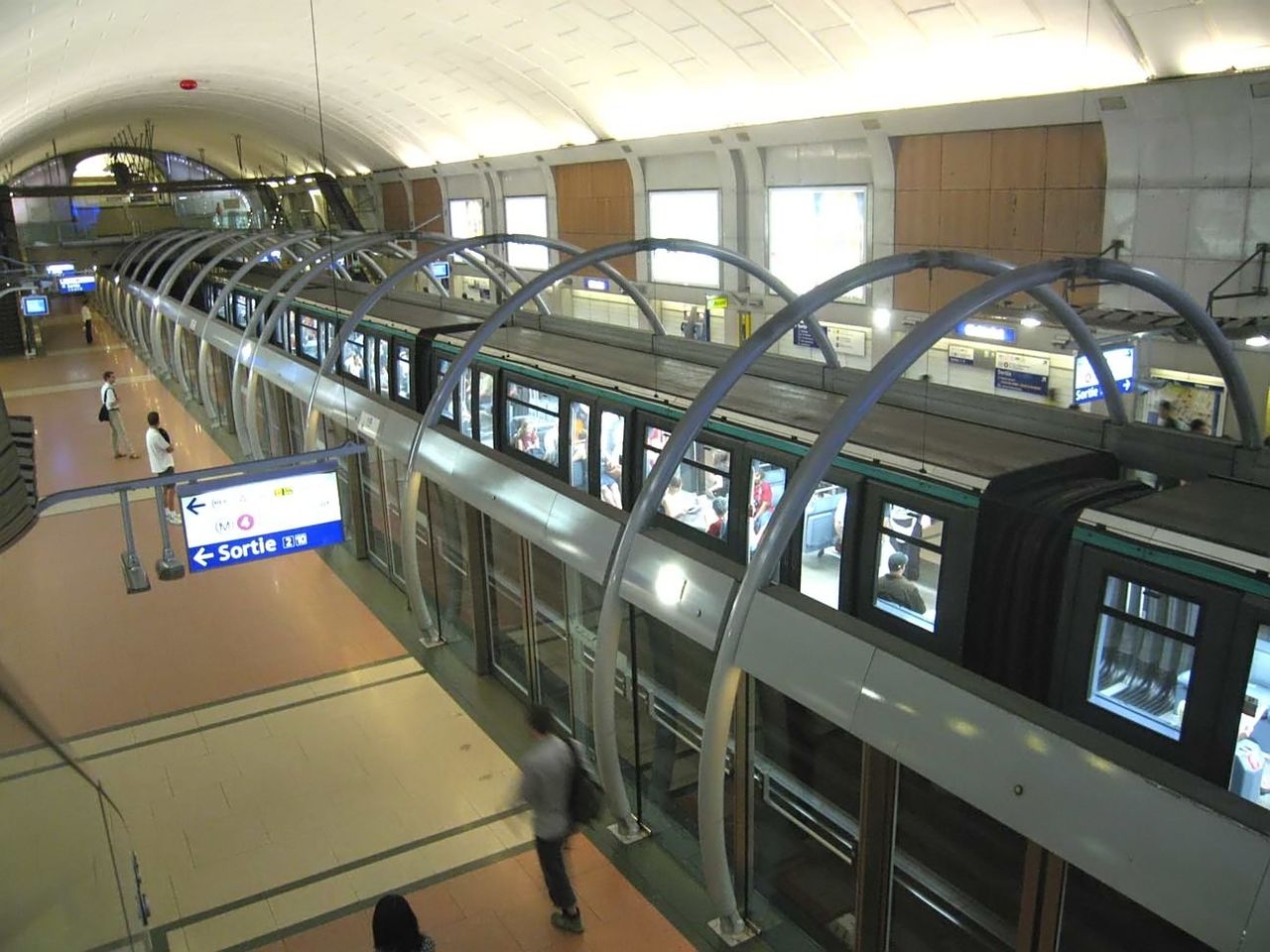 Note: GJEL Accident Attorneys regularly sponsors coverage on Streetsblog San Francisco and Streetsblog California. Unless noted in the story, GJEL Accident Attorneys is not consulted for the content or editorial direction of the sponsored content.
As part of Measure RR and its $3.5 billion investments in expanding capacity, BART is planning to test out platform "screen doors" at the 12th Street BART Station. Screen doors, as seen in the photo above of the Paris Metro, are a set of safety doors, placed along the edge of the platform, intended to prevent transit riders from getting onto the tracks. BART is allotting $3 million of Measure RR money to this pilot.
"We're in the early stages of our platform edge door project," Chris Filippi, a spokesman for BART, explained in an email to Streetsblog. "This is an ambitious project for BART, as no transit system in North America has platform edge doors despite having similar crowding challenges as those faced by BART."
Notice the two qualifiers of "similar crowding challenges" and "in North America." There are transit systems in North America that have screen doors, but they're confined to airport circulation trains. And in Europe, Asia, and South America, there are many examples of metro systems with screen doors.
BART is looking at screen doors as a long-term way to deal with overcrowding at Embarcadero and Montgomery stations. The idea is with the screen doors more people can squish onto the platform without the risk of someone falling onto the tracks. They also help keep litter off the tracks--which can damage equipment and cause delays.
But other transit systems that use screen doors almost always do it because there's no operator at the front of the train. It's hard to imagine that screen doors, if they succeed, wouldn't lead to serious calls for BART to go driverless too, at least on some lines for part of the day.
Two weeks ago at BART's annual board workshop in Walnut Creek, directors Debora Allen and Nick Josefowitz both wanted assurances that the new train control system that BART is currently planning will allow trains to run autonomously, without onboard operators, if management decides to abandon its current one-operator-on-each-train policy in the future. (The 'Train Control Modernization' plan is also part of Measure RR and should increase the capacity of BART by 25 percent).
The question was met with some pushback from BART operations and staff.
"My two cents... I just don't see it," said Paul Oversier, Assistant General Manager for Operations for BART, when asked about fully automating BART. "We are not Vancouver, probably the most heavily used driverless system in the world... but they don't run ten-car trains with as many as 2,000 people on them."
No, the Bay Area is not Vancouver. But the Vancouver Skytrain, which has been operating since 1985, carries 488,900 per day. BART carries 423,395. And Skytrain has only about 50 miles of track. BART has twice that much. In other words, automation means you can carry more people with shorter, more frequent trains, on less track mileage.
Oversier's premise seems to be that onboard operators are needed when trains are over a certain length, which BART certainly would still require to meet demand during rush hour in the core of its system. With a longer train, it's probably important to have someone on board looking out for any passengers that might have fallen between the train and the platform. (Skytrain uses short trains and has no screen doors). He also made the argument that an onboard operator is like a cop or a fireman, who doesn't do much most of the time but becomes essential in an emergency.
But Paris, with a Metro system that carries 4.16 million daily riders, uses long, BART-like heavy-rail trains--and they have platform screen doors to guard against passengers falling between trains and the platforms. The Line 14 and Line 1 are automated and all of the new lines under construction (Paris is in the middle of a huge transit expansion) will be without drivers. And in case BART is afraid its system is too old to retrofit with automation, the Paris Line 1 originally opened in 1900. As to passenger safety, the trains are continually monitored, and there are people available to respond in an emergency--they're just not always riding on the trains themselves.
There are many other big city transit systems around the world that are fully automated. The largest one is in Singapore--it carries over 3 million daily riders. In all these cases, train automation allows operators to maintain very frequent headways--even off-peak and on weekends. BART, on the other hand, has suffered from sliding off-peak ridership because it runs trains only every 20 minutes at night and on weekends; with operators on every train, it's just too expensive to increase service frequencies.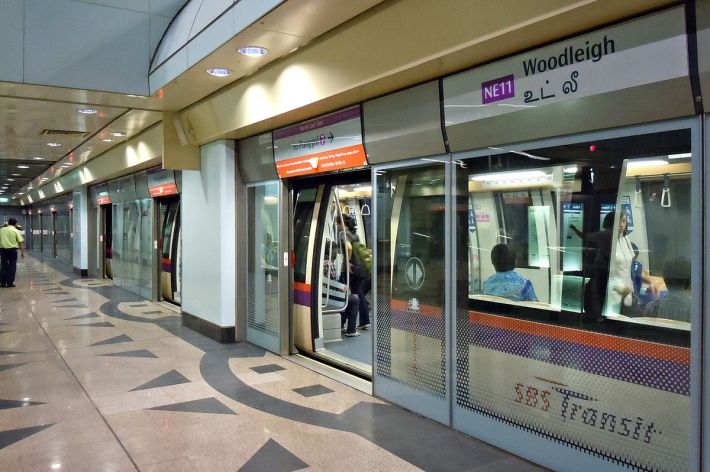 Meanwhile, the screen door project is in the earliest phases; BART won't even give a time frame for its implementation. "Currently the BART pilot is in the stage of determining feasibility and advancing design for a pilot project. We are hoping to wrap up the design process in the next 18-20 months," said Filippi. After that, BART will put out requests for proposal.
"If we determine the project is feasible, the platform edge doors for the pilot would likely be built on one of the platforms on only one side at our 12th Street Station in downtown Oakland. Once in place, we want to verify how the doors interact with our new (three-door) and legacy (two-door) cars as well as with our current and future train control systems. We further want to study how BART riders interact with the doors and how they function in an underground station environment that isn't as congested as our downtown San Francisco stations," added Filippi.
But if it works smoothly and BART is able to roll out platform screen doors in the downtown San Francisco stations, it's going to become increasingly difficult to claim that BART can't be made safe without a human operator on every train, on every line, on every run.
Stay in touch
Sign up for our free newsletter