Block Parties
Sunday Streets Excelsior
1:26 PM PDT on October 15, 2018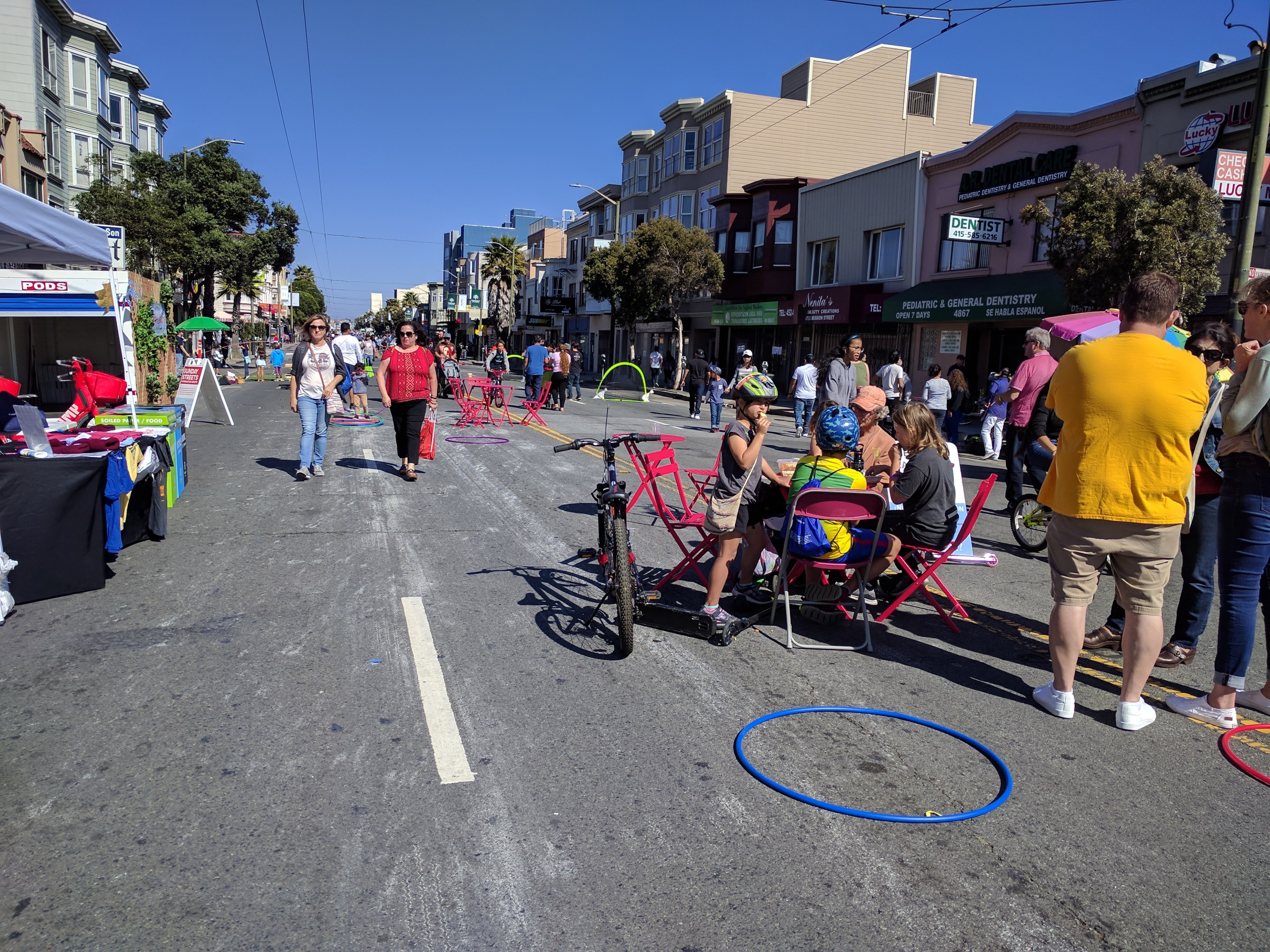 Note: GJEL Accident Attorneys regularly sponsors coverage on Streetsblog San Francisco and Streetsblog California. Unless noted in the story, GJEL Accident Attorneys is not consulted for the content or editorial direction of the sponsored content.
Lots of 'micro-mobility' options were on display at San Francisco's last Sunday Streets event this year, held yesterday afternoon in the Excelsior neighborhood, on Mission Street from Avalon to Geneva.
Meaghan Mitchell, Community Outreach Coordinator for JUMP, was there at a tent for JUMP e-bikes, which is set to deploy 250 more bikes under the city's expanded pilot program. "We've already started [the additional] deployment and there should be a significant amount of bikes out there."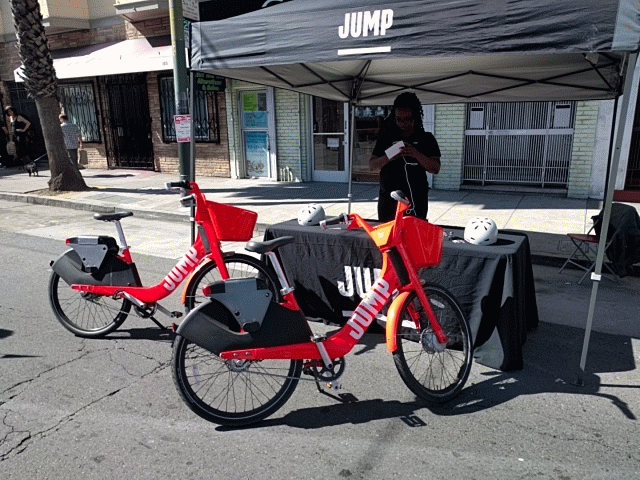 Skip Scooters was also there, getting people to sign up for their app and giving away helmets in anticipation of the re-launch of scooters in San Francisco starting this week.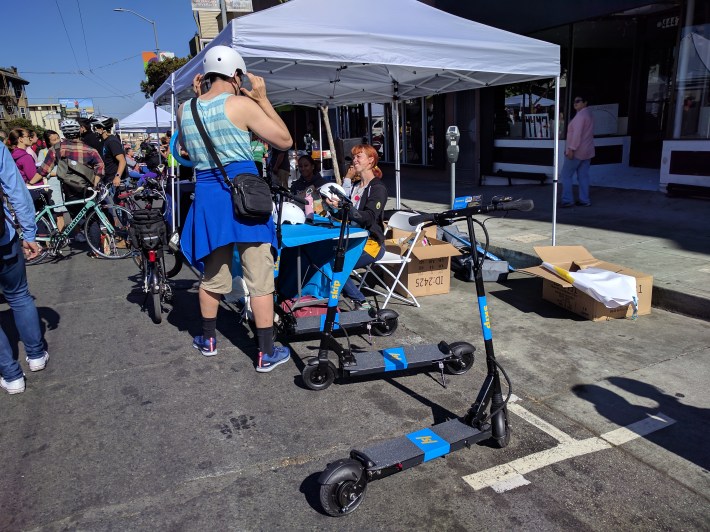 "It's an exciting time to be in the business," said Mitchell of all the new bike and scooter options.
In addition to community building, drumming up business--both new and old--has always been part of Sunday Streets. Bob Barnwell, small business event ambassador for Sunday Streets, was handing out lists of local Excelsior businesses along the route. "We set up free promotions... most businesses really like it and some get a lot of business out of it," he said. He also said when Sunday Streets began, ten years ago, many businesses had concerns about loss of parking during the event, but that has largely subsided as merchants see the additional customers the event brings. "There are fewer and fewer complaints."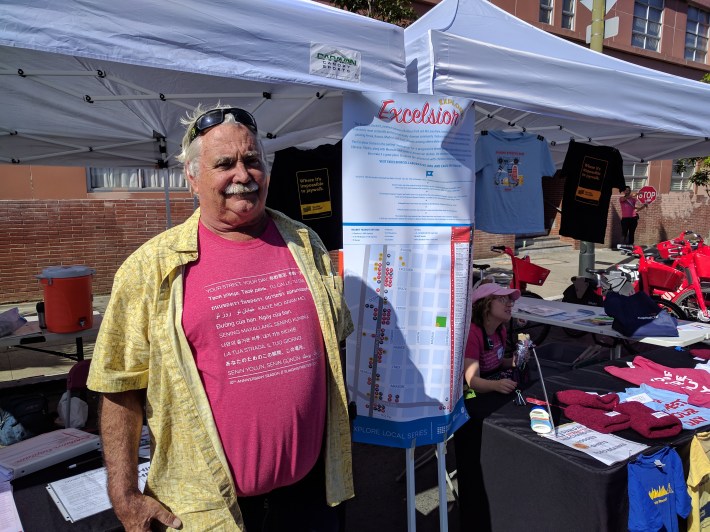 Art, of course, is also a hugely important part of Sunday Streets. The Youth Art Exchange's new headquarters is located at the intersection of Geneva and Mission. They set up a giant Jenga set made out of two-by-fours for passers by to play with in the street.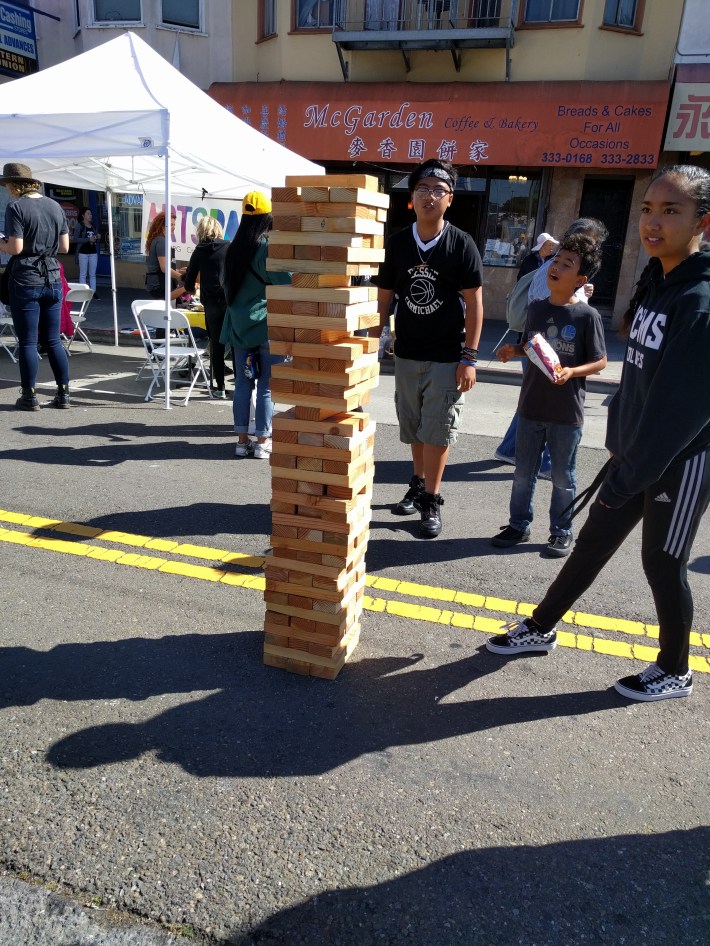 "Our focus is on providing equitable access to the arts," said Reed Davaz McGowan, Executive Director of the Exchange. The organization was formed in 2000 in response to cut backs in arts education in public schools. "Arts transform the lives of young people--it's critical." The group has already been involved in youth-led public arts projects in the area, including the mosaics on the corner of Mission and Geneva, various parklets, and some of the art work at the Persia Triangle.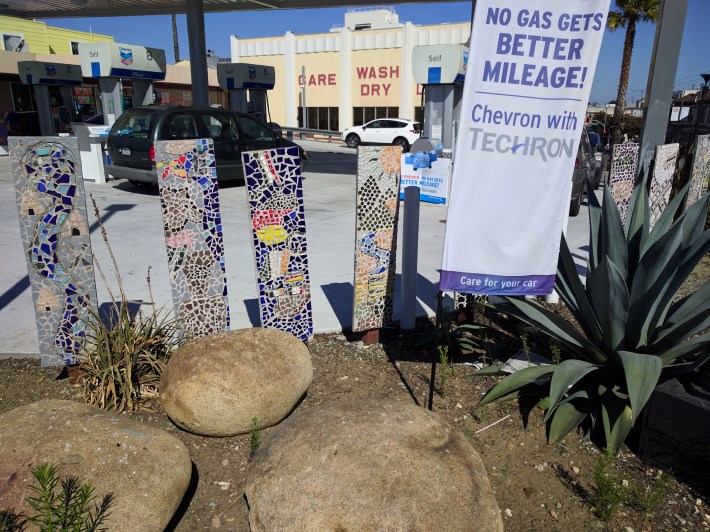 They also set up a studio to take family portraits for community members, and to educate San Francisco students about photography.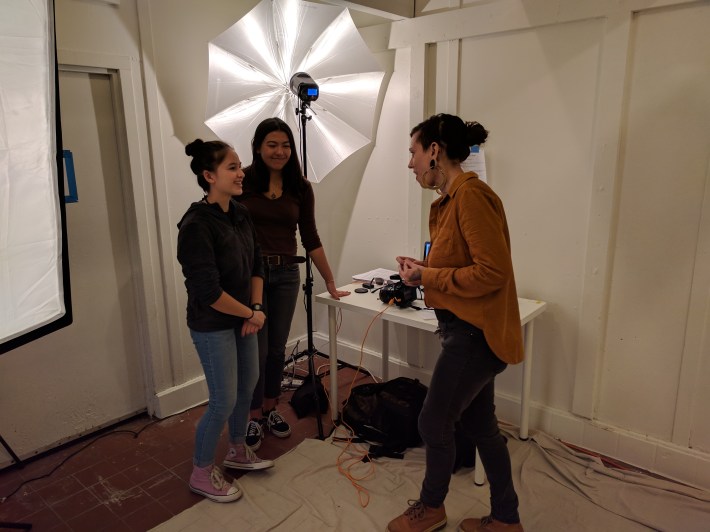 Meanwhile, over at the Persia Triangle, Friends of the Urban Forest was busy signing people up for street trees in the Excelsior. They set up a miniature forest complete with little birds.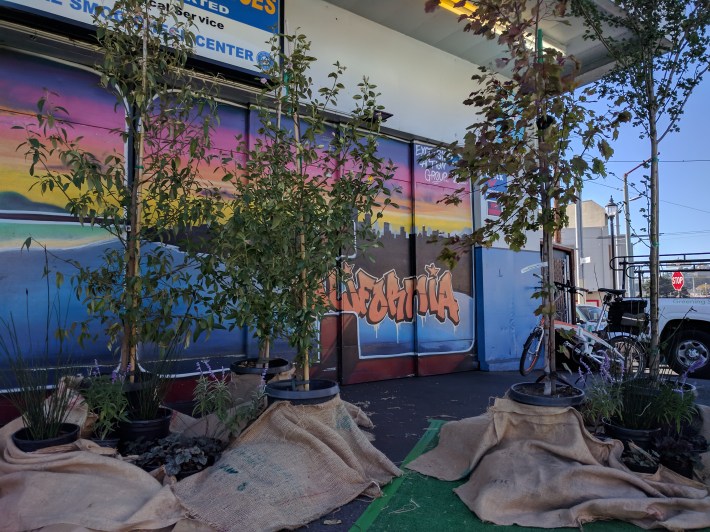 Did you attend Sunday Streets this weekend? What was your favorite thing about San Francisco's favorite open streets events?
A few more pics of the event below. Sunday Streets will return in March.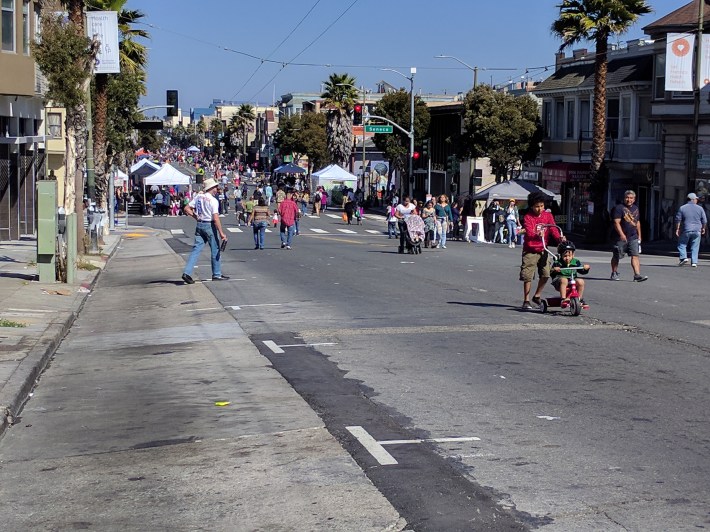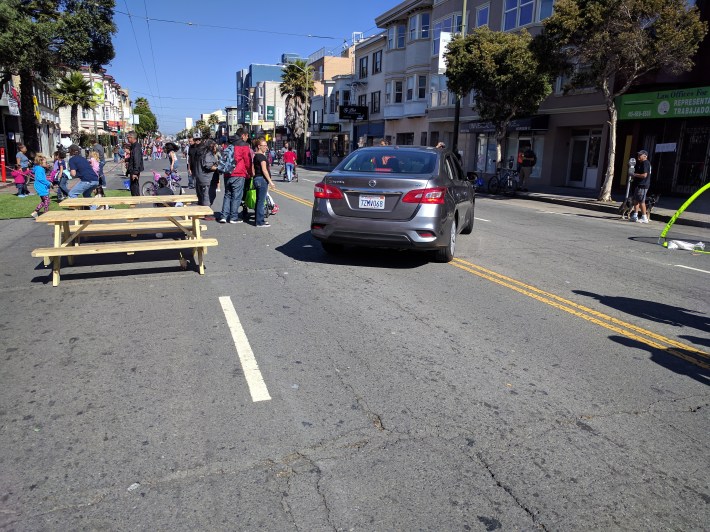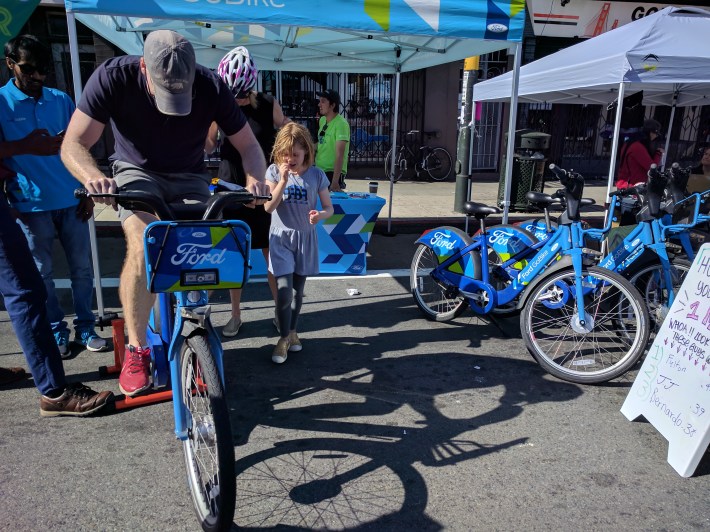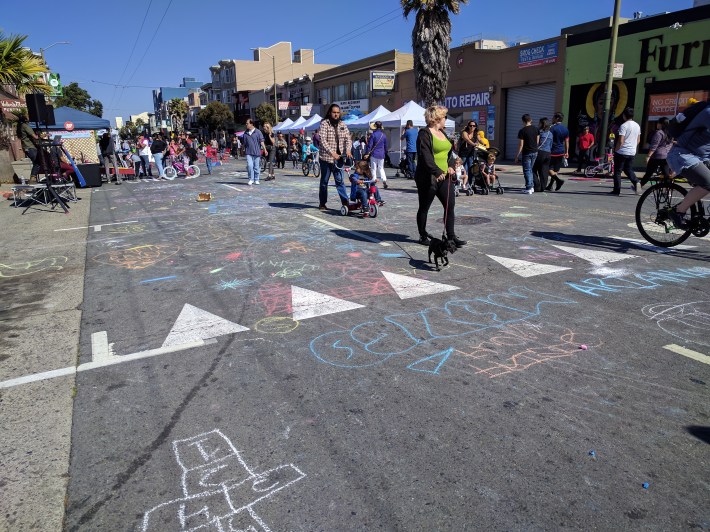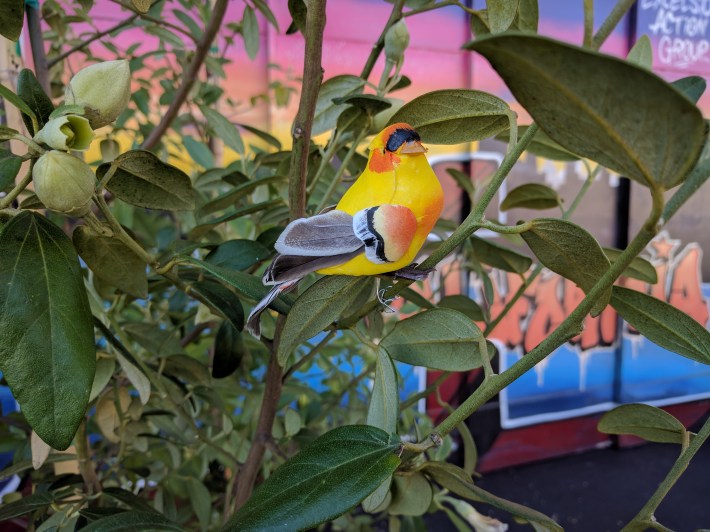 Stay in touch
Sign up for our free newsletter