Amtrak
SPUR Talk: The Japanese Model for Station Development
4:36 PM PDT on November 1, 2018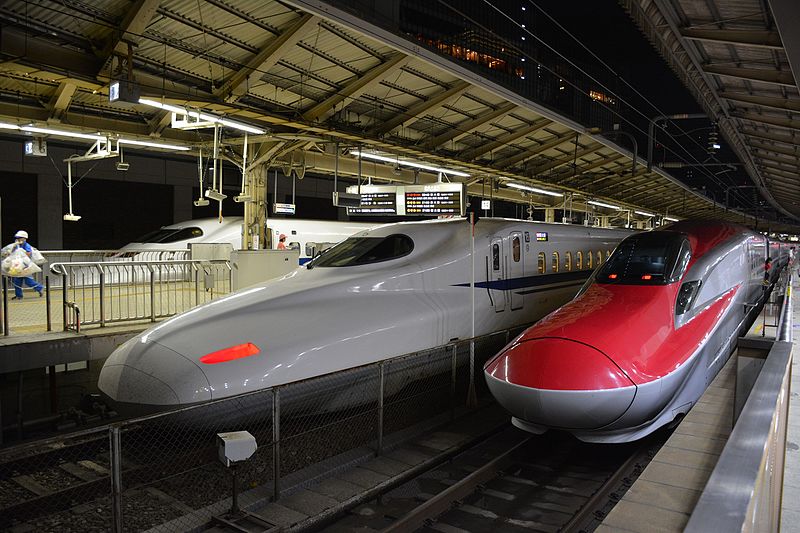 Note: Metropolitan Shuttle, a leader in bus shuttle rentals, regularly sponsors coverage on Streetsblog San Francisco and Streetsblog Los Angeles. Unless noted in the story, Metropolitan Shuttle is not consulted for the content or editorial direction of the sponsored content.
In Japan, being in the railway business means being in the real estate business, explained Egon Terplan, SPUR's regional planning director, at Thursday afternoon's panel discussion about what the Bay Area can learn from Japanese transit station area development. "They are able to capture the value of the train stations they are building and beyond. One third of the revenue is from retail, services, hotels."
That's because rather than contracting out the business opportunities on the real estate around their stations, they own it all--everything from department stores to vending machines on the platforms. That has turned Japan's six passenger railway companies--Hokkaido Railway Company, East Japan Railway Company, Central Japan Railway Company, West Japan Railway Company, Shikoku Railway Company, and Kyushu Railway Company--into hugely profitable corporations.
"These are companies listed on the stock exchange; they make money," said Terplan. They also, together, carry nearly a third of the world's railway passengers.
In Japan, the profit motive of real estate, retail, and office space--in addition to the trains--becomes a bit of a feedback loop. The Japanese railway companies want to maximize the value they derive from space around the stations. So transit oriented development isn't just about housing. In Japan, it includes department stores, office buildings, shops, and hotels, and housing on different levels directly above and below the stations. Nothing goes to waste--not even the space under the railway viaducts, as seen in the picture below: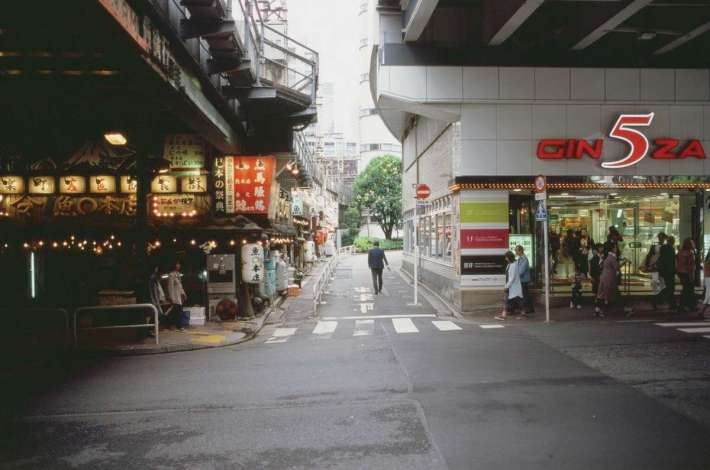 Providing fast, punctual rail service doesn't just get more seats sold, it brings more customers to those other services the railroads also provide. So an investment in faster tracks and trains means a rail operator makes more money off its station-adjacent hotels, stores, and leases. JR East is the largest of the Japanese railway companies, with 17 million passengers per day on 12,300 trains--compare that to Amtrak, which carried 31.3 million passengers during all of 2016, its record. "JR East earns $26 billion in annual revenue, with no government subsidies," explained Terplan.
This ability to earn money from the area around the stations is a lost opportunity here, said Brian Fitzpatrick, Manager of Real Estate and Property Development for SamTrans, about Caltrain's services and costs. "We've invested, and by 'we' I mean everybody in this room, in transit--why do we not get some of the value back from that?"
He explained how an office building right next to the Caltrain depot in Palo Alto rents for many times more than one just a few blocks away, because being close to the station makes it more desirable and therefore more valuable. But the extra revenue goes exclusively to the owner of that building, even though the value comes from public investment in the transit system--an investment and value that will continue to grow with Caltrain electrification, which will increase speed and frequency of service. "Maybe some of those dollars [from real estate] should go back to the transit agency?"
The hope, said the panelists, is to accomplish that through direct use of the land owned by BART, Caltrain, and the Santa Clara Valley Transportation Authority. "BART owns about 250 acres of property," said Abby Thorne-Lyman, who is in charge of developing properties around BART. But nearly all its available land goes to parking. "We're the largest manager of parking west of the Mississippi."
Land for that parking was acquired as BART was developed over the decades, with the expectation that its customers would primarily drive to stations. But the result is that BART's non-driving customers continue to subsidize riders who drive, given the enormous revenue potential of its valuable station-adjacent land. "Our current parking costs are coming in at $60,000 per parking spot per structure," said Thorne-Lyman. And even when they do build housing and retail around stations, BART's policy is to replace any parking lost in the process, which all but negates the revenue they could be making off the land. "That's a choice we made. We made a policy choice to invest in parking," she said. "But now we're at a crossroads."
That is because of Assembly Bill 2923, the BART TOD bill, which is now signed into law, she explained. This bill allows BART to create a zoning plan for its own properties--so local cities can't always block dense housing and stifle development.
Ron Golem, VTA's deputy director for real estate and joint development, said his agency is preparing studies and working on how to maximize development around the new BART stations coming to Alum Rock, downtown San Jose, and Santa Clara. As with the Japanese model, they are "hoping to generate long-term revenue that can support improvements and operational costs," he said. He added that, moving forward, they anticipate enough development on and around the three new stations to result in 34 million square feet for all uses. To put that in perspective: "Right now San Jose downtown office space is 11 million square feet," he said.
Can the rail operators, BART, Caltrain, and future HSR really support their own operations--and become profitable--by exploiting real estate developments, the way the Japanese do so successfully?
The panelists pointed out that the Bay Area operators have lots of political hurdles to overcome if they're ever going to get there. For example, even though Japanese trains are run by separate operators, their ticketing is integrated, something Clipper is still far from accomplishing. And Bay Area operators have to contend with neighborhood objections to the kind of density that is ideal around a large train station.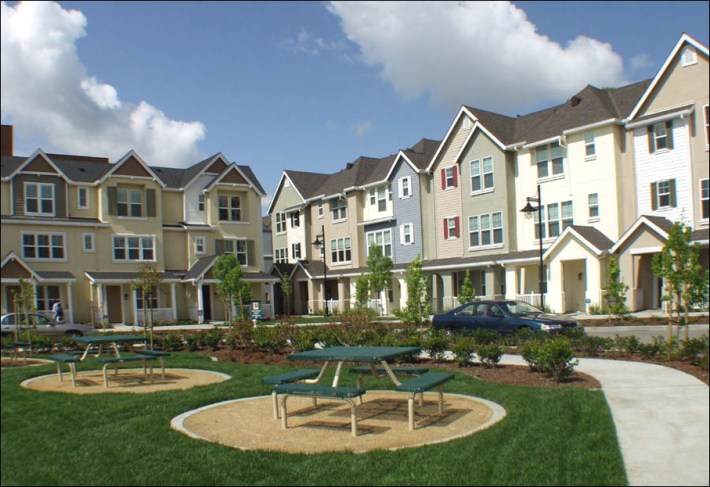 Caltrain has a particularly difficult problem because, as Fitzpatrick explained, by the time the railroad was purchased by the government from Southern Pacific, the company had already sold off and developed almost all its adjacent properties. Basically, Caltrain owns only the right of way, the stations, and a bit of extra space here and there. The railroad is now studying what it can develop of what's left without jeopardizing future needs for passing tracks. "We have to think about what's the future of the rails, because this is a 100-year bet on development uses as opposed to rail uses," said Fitzpatrick.
Terplan, meanwhile, wondered if perhaps an umbrella organization couldn't do a better job of finding real estate opportunities for Bay Area transit operators and high-speed rail. "Why not do a real estate development corporation across the transit agencies?" he asked.
Golem, at least, seemed to welcome the idea--if it will help all the operators extract more value from land to help support upgrades and operations. "The need for us to look at these opportunities is compelling; we need to do more of it."
For more events like these, visit SPUR's events page.
Stay in touch
Sign up for our free newsletter