Caltrain
Caltrain Measure RR Passes
9:38 AM PST on November 4, 2020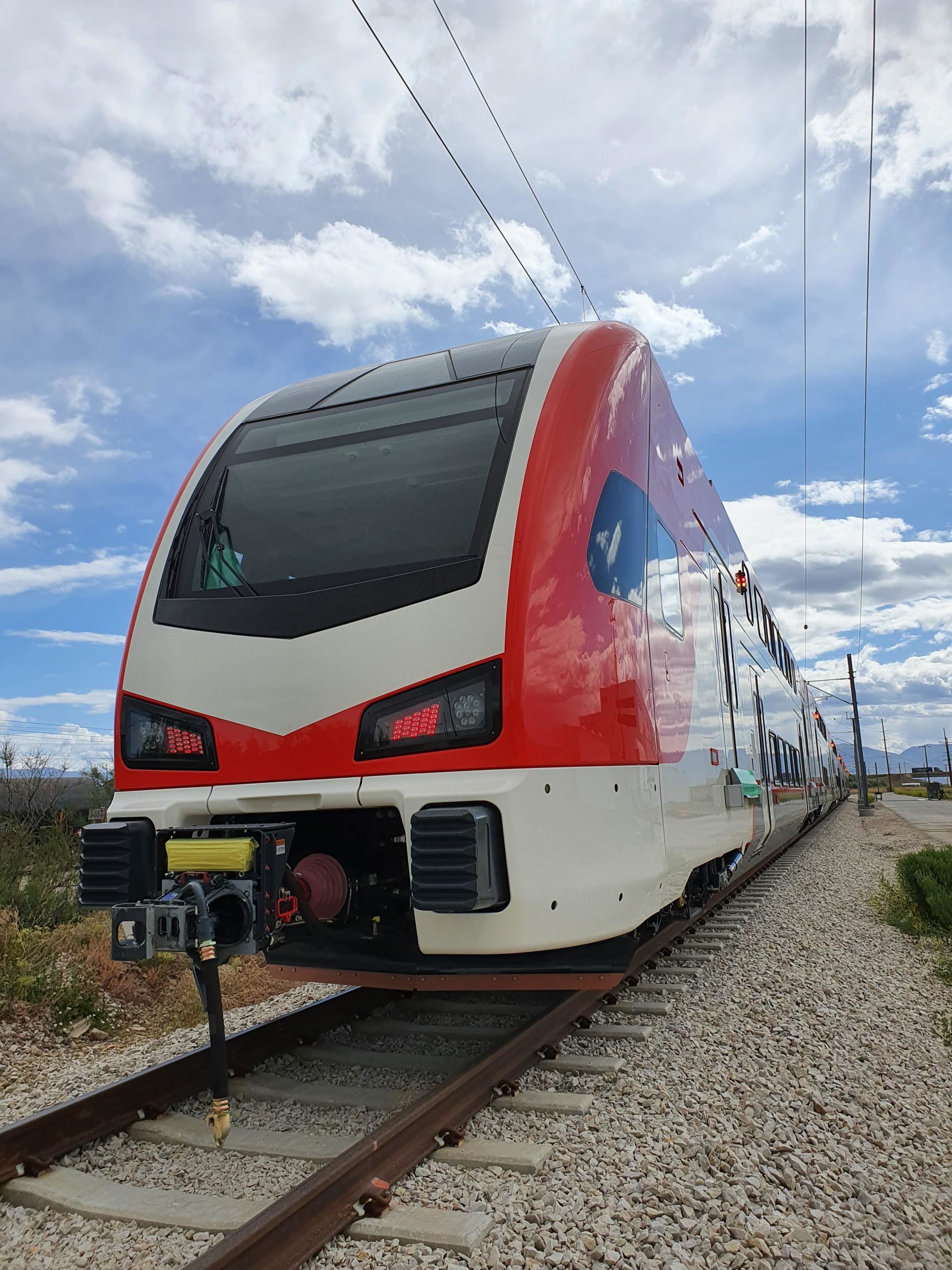 The votes for Caltrain Measure RR aren't certified as of this post, but it appears to have passed. NBC Bay Area reports that "Measure RR, which requires a two-thirds vote from three Bay Area counties, looks like it will comfortably pass with 100 percent of precincts reporting. As of early Wednesday morning, San Francisco County reported 74 percent in favor of the measure, San Mateo County with 72 percent in favor and Santa Clara County with 67 percent supporting it."
Victory is now certain enough that Caltrain Board Chair and San Mateo County Supervisor Dave Pine office released the following statement:
Today is a new day for Caltrain and the communities it serves. With the passage of Measure RR, Caltrain now has for the first time in its nearly 30-year history a reliable and dedicated funding source. Measure RR funds will allow Caltrain to weather the COVID pandemic with continued service and provide faster, more frequent, and affordable service in the future.

With this victory Caltrain has a bright future as it will now be able to provide congestion relief throughout the corridor by serving tens of thousands of new riders with a vastly improved, modernized rail system. With new electric trains powered by clean energy, more frequent service, and stable and affordable fares, Caltrain will be able to realize its full potential as the backbone of public transit on the Peninsula.

While the pandemic has temporarily changed how we work and how we commute, our region will recover and our roads will become crowded again. With funds from Measure RR, Caltrain will continue to be a critical component of our public transit network and will help sustainably and equitably drive our economic recovery.

I want to extend my thanks to the voters and taxpayers in Santa Clara, San Mateo and San Francisco counties who understand that Caltrain is critical to our region's economy and is a proven way of relieving traffic, and reducing carbon emissions, by removing the equivalent of multiple lanes of cars from our highways.

I want to particularly thank the many leaders in public office, business, labor, and the environmental and transit advocacy communities who stepped up to advocate, raise funds, organize and do the hard work of campaigning to ensure that Measure RR was a success. This team truly left it all on the field to pass Measure RR, and Caltrain and its riders are indebted to these individuals for their extraordinary efforts.
For more perspective, Streetsblog USA has published an election roundup on transit measures throughout the country. Meanwhile, congratulations and thanks are in order for the hard work of advocates at Friend of Caltrain, Seamless Bay Area, the San Francisco Transit Riders, and others. And another call out to SFMTA Director Cheryl Brinkman, for her courageous advocacy for riders that made it possible for voters in the three Caltrain counties to approve a "clean," legal measure at the ballot box.
Update Wed., 2:30 p.m. from the Yes on RR Campaign:
"The passage of Measure RR is a major victory for all Bay Area commuters and residents, and we look forward to the positive traffic, environmental and equity impacts that Caltrain's continued operation and expansion will bring. By providing Caltrain with a dedicated source of funding now, voters are keeping trains running for frontline and essential workers and paving the way for Caltrain's expansion into a world class transportation system.

We would like to thank all of the citizens and local government officials who banded together to support Measure RR, creating an unprecedented coalition across the political spectrum, and all of those who voted to rescue Caltrain. We are excited to see its major traffic, environmental and economic benefits for Bay Area quality of life now and into the future."

Jason Baker

Vice President, Transportation, Housing & Community Development, Silicon Valley Leadership Group

Co-Chair Committee to Save Caltrain
Stay in touch
Sign up for our free newsletter