Streetsblog.net
Hawaii Transit Project About to Come Online
7:30 AM PDT on May 22, 2023
It sounded so perfect: For $3 billion, car-choked Honolulu would get a driverless train line moving tourists and commuters among the region's main destinations: the airport, Joint Base Pearl Harbor, Downtown Honolulu and close to Waikiki Beach. All on an elevated track featuring platform-screen doors.
But as the initial 11-mile segment prepares to open on June 30, the Honolulu Authority for Rapid Transit, aka HART, is drawing more attention for its challenges: the newest transit project in the United States may also be one of the most expensive — ever — and perhaps one of the most delayed. The train won't reach the airport or the densest parts of the city of more than one million residents until at least 2031.
That original price tag has ballooned to about $10 billion, and the final number might eclipse the inflation-adjusted cost of building the entire Panama Canal. Honolulu's rail transit project has become so expensive that HART has had to engage in six recovery plans with the Federal Transit Administration. The most recent plan, accepted in September 2022, freed up badly needed federal dollars to keep building. But the cash came with a catch: two proposed stations were cut, putting key employment centers out of reach for HART passengers and decreasing projected ridership by 30 percent. (HART stated that it intends to complete the entire line at a future date.)
Meanwhile, Honolulans and transit advocates are hoping that next month's ribbon cutting will reawaken everyone's positive vibes.
"This is the culmination of several attempts to build rail transit in Honolulu that date back to the mid 1960s," said Honolulu Council Member Tyler Dos Santos-Tam. "Personally, I think it absolutely has to go [to the originally proposed eastern terminus at] Ala Moana. But, we live in a world where we don't have unlimited funds."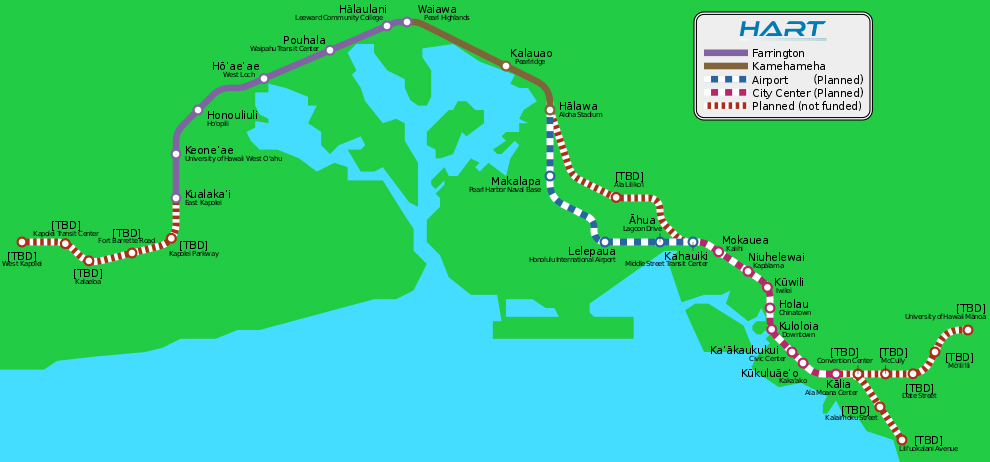 By all accounts, a successful rollout will be critical to completing the project, though many are still doubtful about the project's potential impact and its funding mechanisms.
The legislature, the federal government, and a controversial surcharge on Hawaii's existing General Excise Tax have bankrolled HART construction to date (Hawaii's excise tax, which is a tax on business transactions, has existed for decades in lieu of a sales tax). In 2005, the legislature approved a measure allowing county governments to impose a 0.5 percent surcharge on the General Excise Tax to help fund the transit project. The City and County of Honolulu opted to raise the GET to 4.5 percent through the end of 2030. For comparison's sake, California's state sales tax is 7.25 percent.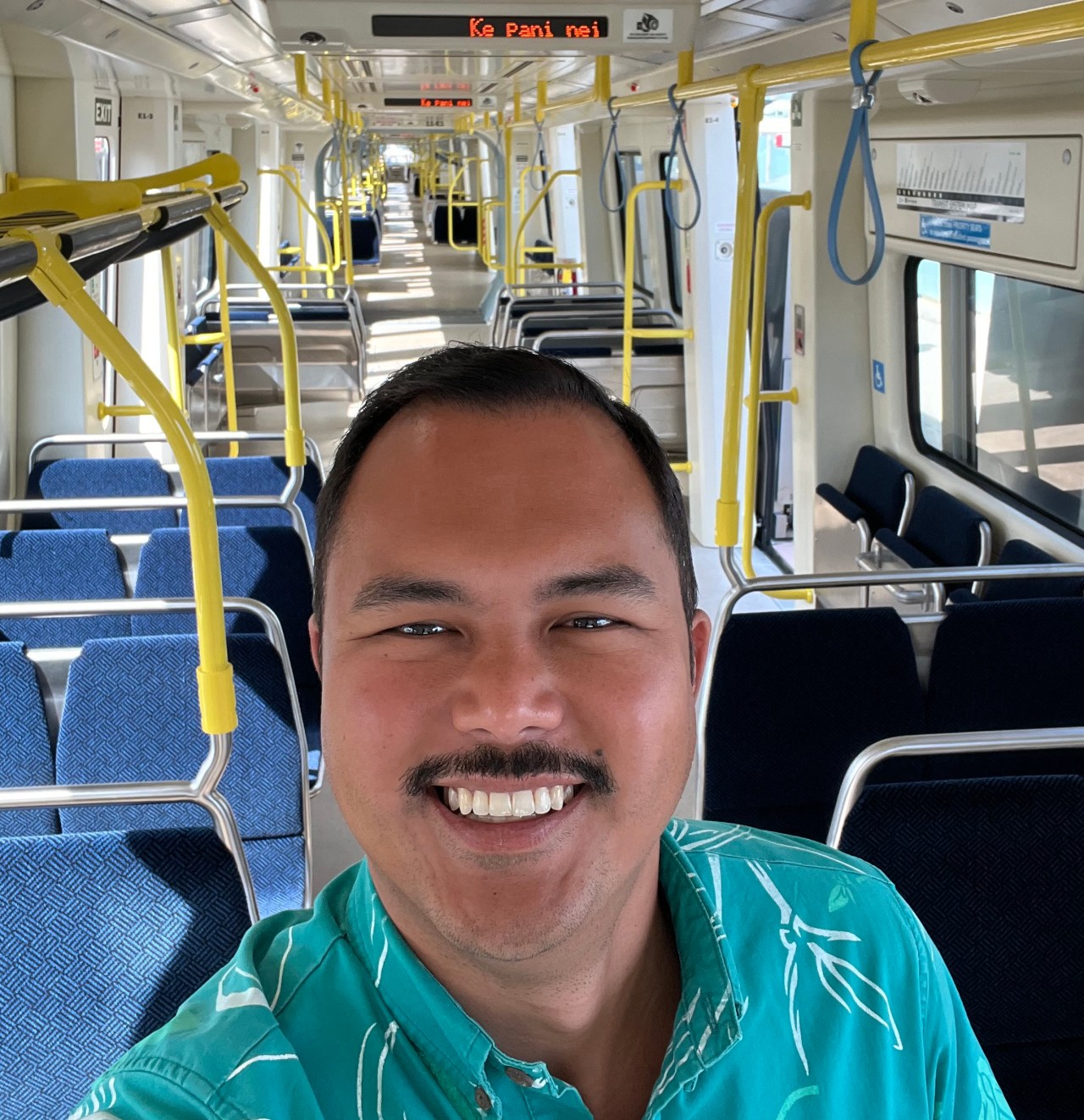 The problem with a regressive tax is that it hits low-income Hawaiians the hardest. As a result, said Natalie Isawa, a non-voting HART board member, thinks that HART will ultimately hurt the less-fortunate more than it will help them.
"My concern with [HART] has always been the cost," Iwasa said. "I am a CPA and certified fraud examiner. So dollars are my business, and my concern has only increased over the years. … We have this project that is supposed to help those from [west of the city] who tend to be lower income and tend to have to work in town at the hotels and such. We're building this for them, and yet we're taxing them for it."
Iwasa is opposed to the rail project, but she praised the city's bus network and cited biking and walking as congestion-easing alternatives. Oahu being an island, Iwasa noted that widening freeways would be impractical but said she "can see why people would think they would not really care so much about money being spent on another freeway lane. … Because most people drive cars."
The problem with transit is ... cars
Car culture features prominently in the discourse about HART (as it does about almost every transit project in America). Transportation for America Director Beth Osborne said that concessions to car centricity are part of the reason HART became so expensive.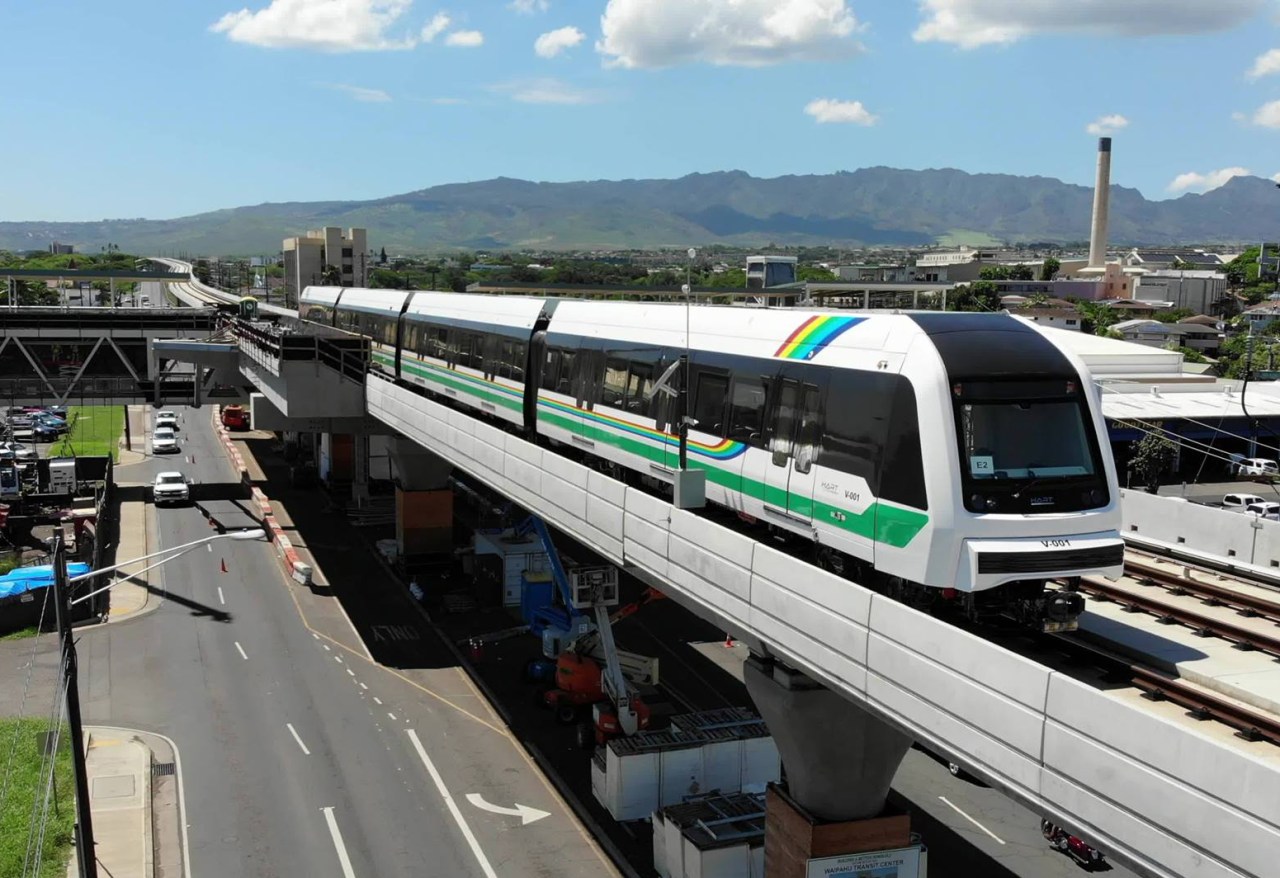 "There's a reason they've had to build it the way they've had to build it [as] a viaduct," Osborne posited. "So why isn't it all in the road or on the ground? You don't have to be a transit engineer to know the answer to this. It's because to build it on the ground would take the space from cars. So why is this project so hard and so expensive? To preserve the space for cars is the answer."
In addition, freeway construction often draws from a federally endowed trust fund, obviating the years-long public appeals for funding faced by transit projects. And since highway construction is so common in the U.S. and transit is not, Americans tend to look at transit projects with an extra degree of skepticism, Osborne added. As for addressing taxpayer fatigue and waning political will, Osborne urged Honolulu and infrastructure-aspirants across the country to "get something open."
"The fatigue comes from hearing about it," Osborne said. "Like, 'Oh my god, how long can we hear about this project without there being a project?' … You have to sell the big dream to get the money, but the big dream can't be delivered quickly. And on transit, we want to do it all at once. Sell the dream, but build in increments and get something open so it gets out of the theoretical."
Tyler Dos Santos-Tam agrees, saying that he understood Honolulu Mayor Rick Blangiardi's recovery proposal that shortened HART in the spirit of moving things along.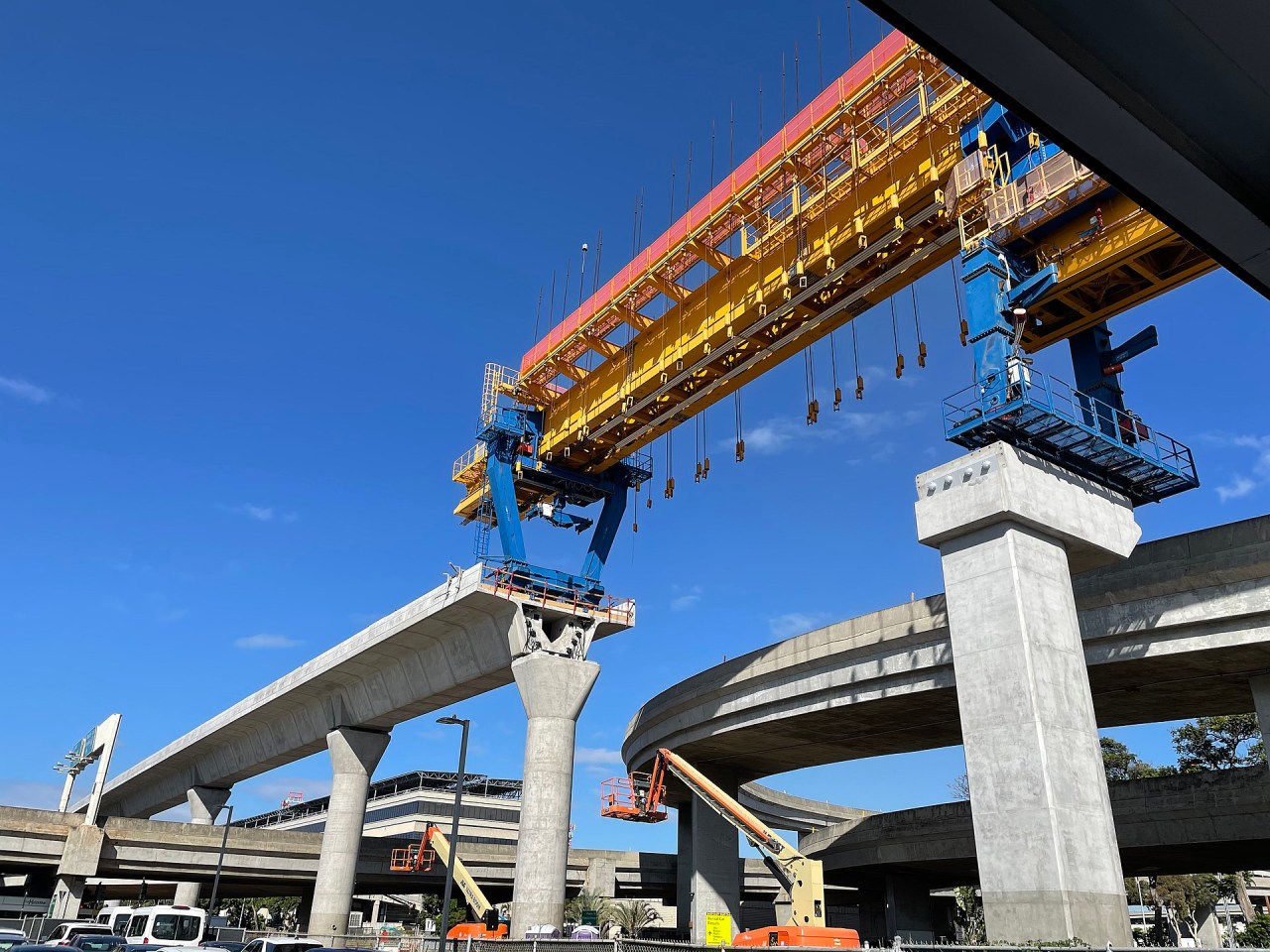 "There are still lingering questions about the total cost," Dos Santos-Tam said, adding that HART construction has been contracted up until the edge of downtown, final numbers to be determined. "And I think there [are] some people who are going to think no matter what the cost is, it's too much. No satisfying them. But that's true for every infrastructure project."
Osborne believes that projects like HART need advocacy and oversight to get built and to function.
"We should be showing that this is useful to the people who are served and showing why this is worth expanding on," Osborne said. "If activists come out when this is done and say 'it could have been so much more', I don't know how that's going to inspire anybody to want to make it that. Let's come up with some measures between activists and HART that will make the case for why this was good, or if it isn't, how we can support measures that will improve what has been built."
Stay in touch
Sign up for our free newsletter