Fix Masonic
Suzanne Monaco, 25, Killed by Driver Crossing Masonic Near Euclid
4:31 PM PDT on May 7, 2012
Twenty-five year-old San Francisco resident and aspiring architect Suzanne Monaco was killed by the driver of a pickup truck yesterday while crossing Masonic Avenue near Euclid Avenue. She is the sixth pedestrian killed in the city this year.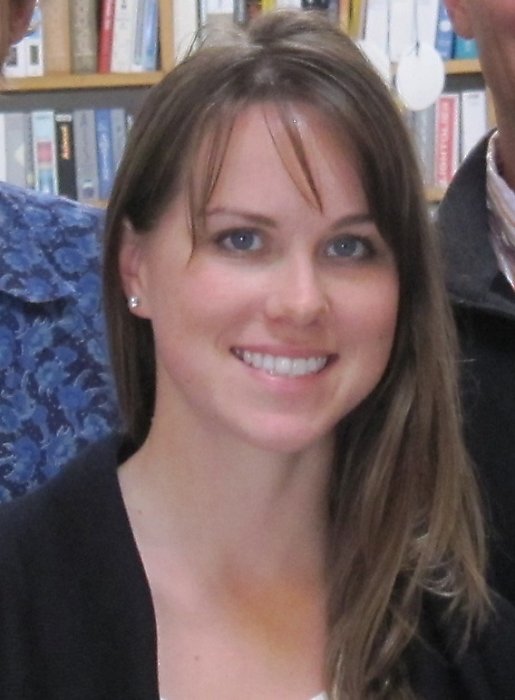 According to the SF Chronicle, Monaco was crossing Masonic westbound, grocery bag in hand, at about 5:20 p.m. when the southbound driver hit her. Monaco was rushed to SF General Hospital where she died 30 minutes later. Reports have yet to indicate the driver's speed, but he has not been cited or arrested by police, nor have they released his name or description. The Chronicle reports that he is "cooperating with investigators."
"This kind of collision, this tragic outcome, emphasizes for so many people what we've known for the past few years, and we keep getting reminders like this: This is an essential traffic corridor, but it's also a dangerous traffic corridor," said Michael Helquist, a member of Fix Masonic and writer of the neighborhood livable streets blog Bike NoPa (currently on hiatus). "Many of the risks are by design, meaning how the street is designed, and that can be changed."
The four to five-lane section of notoriously dangerous Masonic Avenue is known for speeding car traffic and poor visibility between street users, hindered by a steep rise over a hill. The Euclid intersection also has several speed-inducing "slip-turn" lanes, which pedestrians must often cross in several phases from island to island. Monaco was outside of a crosswalk, according to reports, and though it isn't clear how close she was to the intersection, a rough look using Google Maps indicates that the nearest crossings (at Euclid and Geary Boulevard) are about 1,050 feet apart, or the length of three blocks in that area.
Although the SFMTA is working on a plan to improve pedestrian and cyclist safety on Masonic between Geary and Fell Street, the hostile conditions on the stretch where Monaco was killed would remain, despite the retail businesses that attract foot traffic, including the popular Trader Joe's grocery store that Monaco may have been visiting.
Aerial photos from the David Rumsey Map Collection taken in 1938 indicate that this stretch of Masonic was an extension built around 1940 to connect the street's former terminus at Geary to the end of westbound Pine Street after the Laurel Hill Cemetery was removed. It has become one of the city's most dangerous corridors since, but a push for safety improvements has gained momentum in recent years.
One year ago (nearly to the day), Mayor Ed Lee and then-D5 Supervisor Ross Mirkarimi stressed the urgent need for safety fixes on Masonic at a Bike to Work Day press conference. "It's time we take back Masonic," Mirkarimi proclaimed on the steps of City Hall. "It's time that we actually step up the city's game in making sure that Masonic is safe for bicyclists and pedestrians and that we all descend on this cause right now before anyone else gets hurt again."
"It's very deserving of attention," Mayor Lee told Streetsblog at the conference, "particularly when it comes to pedestrian safety."
In August 2010, calls for safety fixes on Masonic ramped up after 22-year-old German Nils Linke was killed while biking on Masonic at Turk Street by driver Josh Calder, who had been drinking. Calder is scheduled to face manslaughter and DUI charges at a trial beginning on July 13.
61-year-old James Hudson was also killed by a drunk driver traveling nearly twice the speed limit at the same intersection one year ago.
Monaco, described as "an impassioned, conscious and at times whimsical designer," worked at local design firm 450 Architects and was on her way toward certification as an architect, according to the Chronicle. Originally from Chico, she held a Master of Architecture degree from Tulane University in New Orleans, where "she fostered a passion for socially, culturally, and environmentally sustainable design," according to her biography on the 450 Architects website.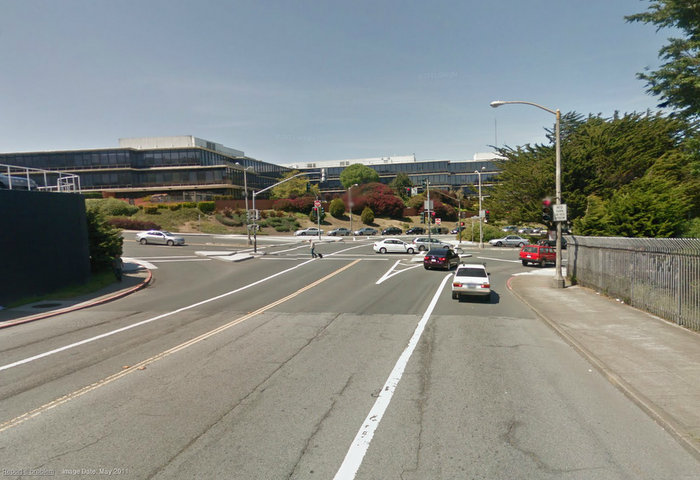 450 Architects principal Richard Parker told the Chronicle that were it not for her tragic death, Monaco would have lived to see her plans for new SFUSD playgrounds brought to life, which she had just completed on Friday. "She was looking forward to it," Parker said.
Helquist pointed out that all-too-common pedestrian fatalities like Monaco's are often taken more lightly by the general public than other types of deaths, particularly if the victim was reportedly not in a crosswalk. "If this individual wasn't in a crosswalk, it's almost like, 'Okay, that happens in life, and we're gonna go on with our day,'" he said. "If she was ten feet over in another direction and she was in the crosswalk, 'Okay, this is a problem, we have to pay attention to it.'"
"We're talking about human lives here, and I think that's gotta be our focus," said Helquist. "These are serious. I don't know how we keep accepting or tolerating the high degree of fatalities for pedestrians in the city."
"The numbness is disturbing, if that's what it is."
Aaron was the editor of Streetsblog San Francisco from January 2012 until October 2015. He joined Streetsblog in 2010 after studying rhetoric and political communication at SF State University and spending a semester in Denmark.
Stay in touch
Sign up for our free newsletter