Caltrans
After Death of Hanren Chang, Meager Safety Fixes May Not Come for 2 Years
5:28 PM PST on March 7, 2013
Friends and family mourning the death of Hanren Chang, a 17-year-old Lowell High School student who was killed on Sloat Boulevard last Saturday night by driver 29-year-old Kieran Brewer, are calling for safety fixes to prevent future deaths on the excessively-wide speedway. Brewer was arraigned yesterday on felony charges of DUI and felony vehicular manslaughter.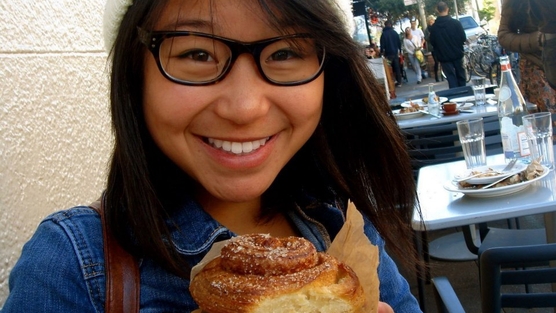 Some safety improvements are already in the works for three intersections on Sloat, including the one where Chang was killed -- but they're not scheduled to be implemented for at least another 18 months, according to a memo from the SF County Transportation Authority [PDF]. The Board of Supervisors coincidentally approved a $797,000 federal grant on Tuesday to plan and construct sidewalk bulb-outs and flashing pedestrian beacons, and adjourned the meeting in honor of Chang. But as the SF Chronicle reported today, the plan is only set to be designed by the end of the next fiscal year -- June 2014 -- and built within a year after that.
Caltrans, which has jurisdiction over state Highway 35 (which includes Sloat), did implement a road diet in January 2012 on the stretch where Chang was killed, converting two lanes to buffered bike lanes and installing more visible crosswalk designs and signage.
But Sloat, where drivers are invited to speed on an excessively wide roadway, remains a deadly place for pedestrians, as Anyan Cheng, a close friend of Chang's who launched a petition for safety improvements, told the Chronicle. "It's like a freeway in a residential area," she said. "People don't stop for you. Drivers don't see you."
As Streetsblog has reported, 54-year-old Feng Lian Zhu was killed by a driver in January 2010 on Sloat near Forest View Drive -- the same intersection where Chang was killed. In 2011, 33 traffic crashes occurred at Sloat intersections, according to police data. In those crashes, two pedestrians were injured at Everglade Drive and 44th Avenue, and two bicycle riders were injured at 19th Avenue, also a state highway.
Sloat will need more than flashing beacons and even bulb-outs -- the main changes in the current plan -- to tame drivers. The bulb-outs will certainly help by shortening crossing distances, but stronger measures, like narrower traffic lanes, are called for to discourage speeding and signal to drivers that they should expect to yield. Superficial measures like flashing beacons and signs reminding drivers of pedestrians' right-of-way are only an admission of the street design's failure to achieve that. (It's also worth noting that if agencies ever want to convert Sloat's buffered bike lanes into parking-protected bike lanes -- which would calm traffic by narrowing the perceived width of the street -- bulb-outs might make such a project more difficult and expensive.)
While well-intentioned residents are often quick to call for new traffic signals and stop signs -- Cheng's petition, currently signed by 2,650 supporters, calls for them -- those measures actually tend to be counterproductive in calming traffic and improving safety. As Reid Ewing, author of the Institute of Transportation Engineers' Traffic Calming: State of the Practice, explained to Streetsblog New York City, stop signs and signals help make traffic flow in a more orderly fashion, but not necessarily in a safer one, since drivers typically speed up to make up for lost time, and disobey stop signs when too many are placed on a high-speed street.
The timeline for the improvements that are planned on Sloat, while not unusual in San Francisco, is also troubling. As Walk SF Executive Director Elizabeth Stampe pointed out, the SF Municipal Transportation Agency's Draft Pedestrian Strategy calls for major safety improvements on five miles of the most dangerous corridors every year. While the SFMTA is working to streamline its traffic calming program, "That's a dramatic leap for the MTA and for the city, and the city needs to figure out how to deliver on that goal," she said.
In New York, which has set out to re-engineer 20 miles of streets each year with "intensive safety redesign," Stampe said "they have much faster project delivery." In one project on Fourth Avenue in Brooklyn's Sunset Park neighborhood, the NYC Department of Transportation delivered a package of safety improvements for a two-and-a-half mile section, including a road diet, the year after beginning the planning process.
Aaron was the editor of Streetsblog San Francisco from January 2012 until October 2015. He joined Streetsblog in 2010 after studying rhetoric and political communication at SF State University and spending a semester in Denmark.
Stay in touch
Sign up for our free newsletter