caltrain
Petition Aims to Save Caltrain Electrification Funds
3:50 PM PST on February 22, 2017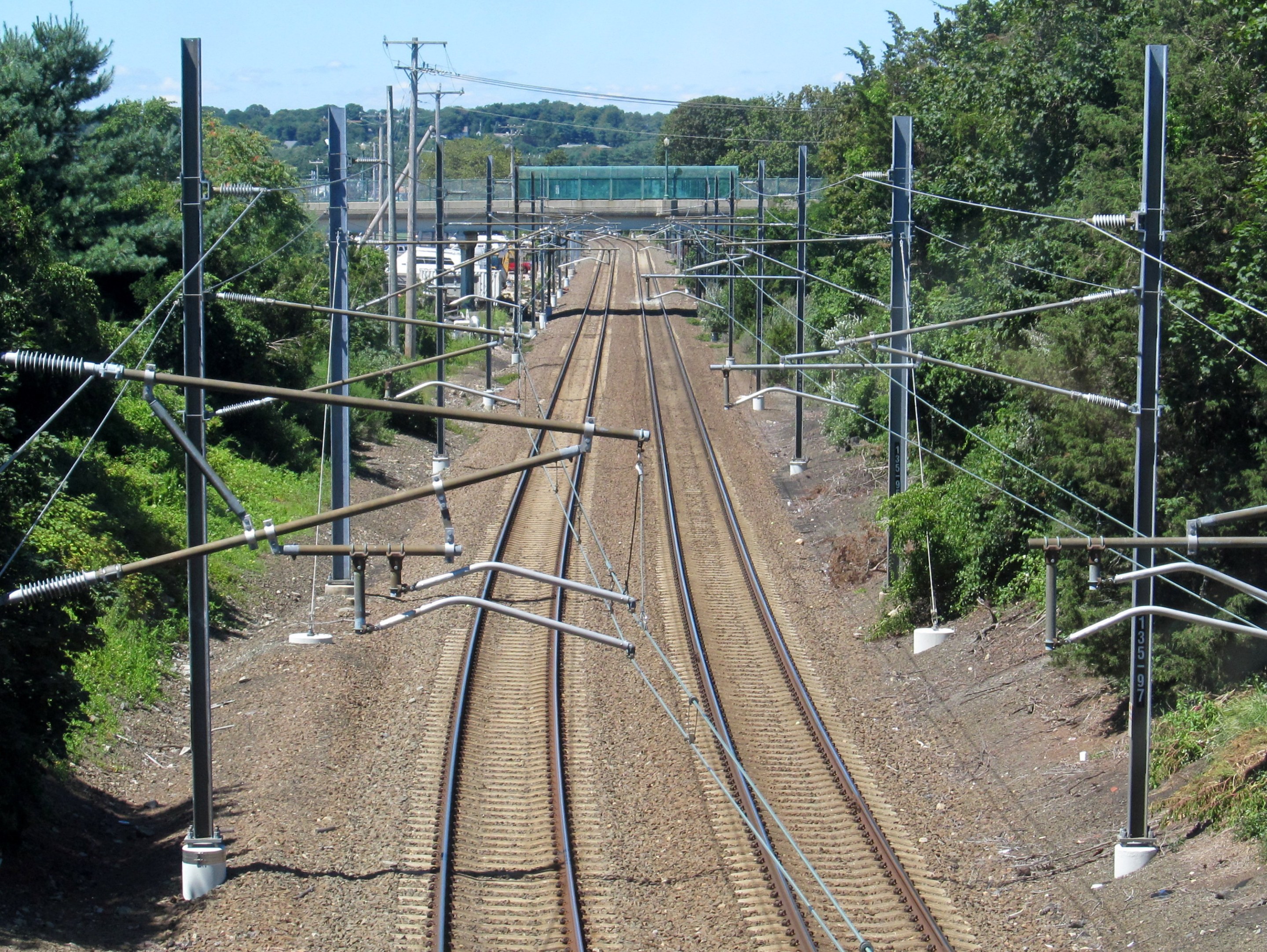 Caltrain staffers and transit advocates are urging people to sign a White House petition to convince President Trump to save its $2 billion electrification project.
From the petition:
Mr. Trump,

You have said infrastructure and jobs will be a keystone of your administration. When you spoke with Silicon Valley leaders you praised their innovation and said "anything we can do to help this go along, we're going to be there for you." In talks with Japanese Prime Minster Abe, he cited high speed rail as technology that could create prosperity and thousands of US jobs. Shovel-ready transportation projects would put Americans to work in good manufacturing and infrastructure jobs. Caltrain Electrification would support over 9,600 Americans, not only in California, but in states including Utah, Virginia, and Pennsylvania. Direct the FTA to approve the $647 million in funding for Caltrain electrification
As Streetsblog readers are probably aware, on Friday Secretary of Transportation Elaine Chao opted not to authorize the federal grant that is key to funding the project. This was in response to a letter from the 14 Republican California members of Congress who are opposed to California's High-Speed Rail (CaHSR) plans. It should be noted again that the letter conflates Caltrain electrification with CaHSR, which is a distinct project. In fact, as a piece in Slate covers well, the Caltrain electrification project pre-dates CaHSR by many years.
"This is the first project in history that has not been approved with its high ranking at this stage," wrote Adina Levin, Director of Friends of Caltrain, in an email to Streetsblog. "Whether we're considering the proposed de-funding of transit projects based on non-transportation, completely unrelated policy differences, or the urban-rural feuding around high-speed rail with arguments based on 'alternative facts,' a core issue here is signs of a move against merit-based funding of transportation projects. "
The Secretary's unwillingness to sign isn't a guarantee that the grant will be terminated. "This wasn't a decisive 'no,' explained Stuart Cohen, Executive director of TransForm. "This was, in my most optimistic moments, just part of the freshman chaos that seems to be enveloping the White House." Cohen said if Caltrain electrification appears in the White House budget proposal, Chao could still approve the grant. He hopes this might just be "Chao and others...showing the House Republicans that they're listening."
While that may be possible, it's hard to overstate the degree to which the project is now threatened. From Caltrain's webpage: "A Full Notice to Proceed (NTP) must be issued by March 1, 2017 in order to maintain the terms of the contracts and avoid costly penalties and project delays. Before an NTP can be issued, PCEP [the electrification project] must receive the $647m Core Capacity Full Funding Grant Agreement (FFGA) from the Federal Transit Administration."
At best that's now delayed, which will raise the cost of the project. If the White House doesn't take corrective action soon, the project will almost certainly be delayed by many years. "Dominos start falling if it can't get resolved very quickly," said Cohen.
Indeed, it's incredibly troubling to have members of California's own delegation sabotaging key projects in the state they are supposed to represent. Furthermore, it's hard to comprehend how a pro-business political party could be against building infrastructure to support some of the world's largest businesses in Silicon Valley. Ironically, the Caltrain electrification project includes a $713 million contribution from the CaHSR project, which has to spend about 10 percent of its funds on connecting transit. That sum may actually go back to HSR and then could either be used to build it faster, or it will go to other connecting rail projects. "Some of the bond was supposed to pay for these end connections. Pacheco may qualify," said Cohen, referring to the segment of HSR from the Central Valley to San Jose.
Either way, Sacramento lawmakers had better start thinking of California as an independent nation, albeit one that will be forced to continue making donations to Washington DC. That's why State Senator Scott Wiener introduced a Senate Constitutional Amendment to set the voter approval threshold for transportation funding measures at 55 percent, instead of the current two-thirds. "By setting the voting threshold at 55 percent, we can more effectively pass these critical infrastructure measures, and also encourage local governments to create more aggressive funding packages," said Wiener, in an official release.
Of course, even if Wiener's proposal passes, it will be too late for Caltrain's electrification project. "Defunding Caltrain electrification is a nightmare scenario for our transportation system and our region and I hope we can reverse course on this disaster. But this just goes to show that we can't rely on this Congress to lift a finger to fund any meaningful improvements to our public transportation system," wrote Wiener, in an email to Streetsblog.
"This decision is a very bad sign for other transit projects in the Bay Area--BART-San Jose, the Downtown Extension, and other projects that might have used federal funding which is getting politicized," wrote Levin. "I think we need a combination of continued pushback--calling out the national implications of moving away from merit-based project funding--and support for self-funding."
Stay in touch
Sign up for our free newsletter