Housing
Guest Editorial: San Francisco Housing Advocates Need to Control the Infighting
2:33 PM PDT on September 6, 2017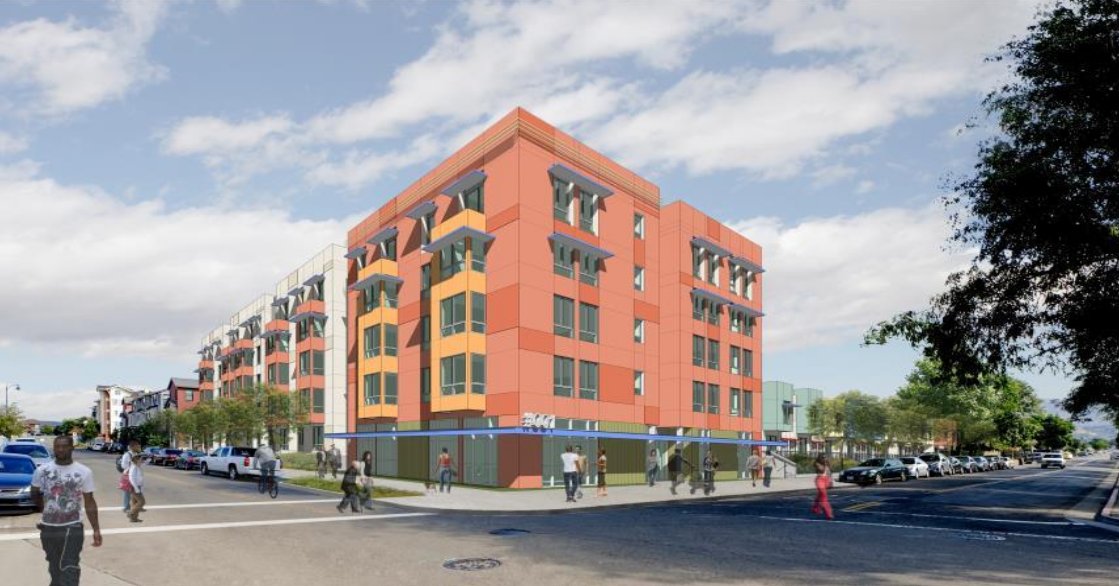 Over the summer, YIMBY--shorthand for 'Yes-In-My Backyard'--organizers from all over the nation gathered in Oakland to share strategies on how to advance their brand of pro-development urbanism. The 'YIMBYtown' conference brought over 200 attendees and an impressive roster of guest speakers.
YIMBY is a national movement and its Bay Area disciples are prominent. The organization is flush with corporate and philanthropic funding and boasts newfound clout in city halls and in Sacramento, where the legislature is on the verge of passing a YIMBY-backed omnibus bill to spur housing construction.
But YIMBYs are viewed with suspicion by San Francisco's prominent leftist organizations, including the local chapter of Democratic Socialists of America and, ironically, the San Francisco Tenants Union. These factions have gone to war for the hearts and minds of San Francisco's rent-burdened electorate. The City's Board of Supervisors mirrors this divide; housing development policy splits the body between so-called moderates and progressives.
You can read Slate's colorful article for a full backstory, but at its core the divide is over a simple question: is more market rate housing a good thing for San Francisco?
This came to the forefront in 2015, when San Francisco tenant organizations proposed a moratorium on new market rate construction in the Mission district. Appalled by the idea of a moratorium in the midst of a housing crisis, YIMBYs fought the proposal. It was voted down by the Board of Supervisors and later by the voters when it was floated again as a referendum.
The proposal's supporters argued that market rate housing in San Francisco is by definition luxury housing and out of reach for lower and middle income families. The proposal's chief sponsor, former Supervisor David Campos, argued that San Francisco would have to build an entire city on top of itself before the market rate came down to a reasonable price.
YIMBYs and tenant unions disagree on the virtues of market rate development, but they agree it can be useful for creating subsidized housing for low-income households. Like many American cities, San Francisco uses inclusionary zoning (IZ). IZ is a mandate that developers of projects over a certain size must set aside a percentage of the new building's units as below market rate (developers can also opt to build these units off-site or pay a fee which is used by the City to build affordable housing).
In 2016, San Francisco voters passed the socialist-backed Proposition C, which boosted the IZ mandate to 25 percent. YIMBYs argued that this policy has been disastrous, as the number of projects proposed significantly dropped after Proposition C became law. This summer, the Board of Supervisors reached a compromise on inclusionary zoning which lowers the mandate down to 18 percent, although some YIMBY groups would like to see the mandate scrapped.
But there's another angle here, noted by Kristy Wang of SPUR, a smart growth planning group: San Francisco is arguing about a policy that has only produced 3,000 new housing units since 1992. In reality, many of the policies affecting affordability come from Washington D.C., Sacramento, or sometimes just down the 101 in Brisbane, which may kill a proposal to build 4,440 units.
It's a dictum (or used to be) in American foreign policy that partisan politics stopped at the water's edge. A similar sentiment should apply to San Francisco's housing activists, who, whether YIMBY or hard left, both want to make San Francisco's housing affordable.
Unfortunately, acknowledgement of this common cause is hard to come by. For example, Sonja Traus, a prominent YIMBY and founder of the SF Bay Area Renters Federation, sided with the Democratic Socialists and asked Nancy Pelosi to support a bill in the U.S. House of Representatives to significantly reduce the mortgage interest deduction. She was then attacked by local democratic socialists as "dishonest" and "Machiavellian" in her support. To housing policy makers in Washington D.C., San Francisco's YIMBYs and Socialists are indiscernible. So what good does this infighting do?
Closer to home, YIMBYs and Socialists should be united in pushing neighboring communities, especially those with significant office space, to approve more housing.
YIMBYs and Socialists have significant differences. However, given how dire the housing crisis has become, YIMBYs and leftists should leave their disagreements at the water's edge.
Max Heninger is Special Assistant to the President at the Boston Foundation. He has written op-eds about housing policy in the San Francisco Chronicle and Real Clear Policy.
Stay in touch
Sign up for our free newsletter