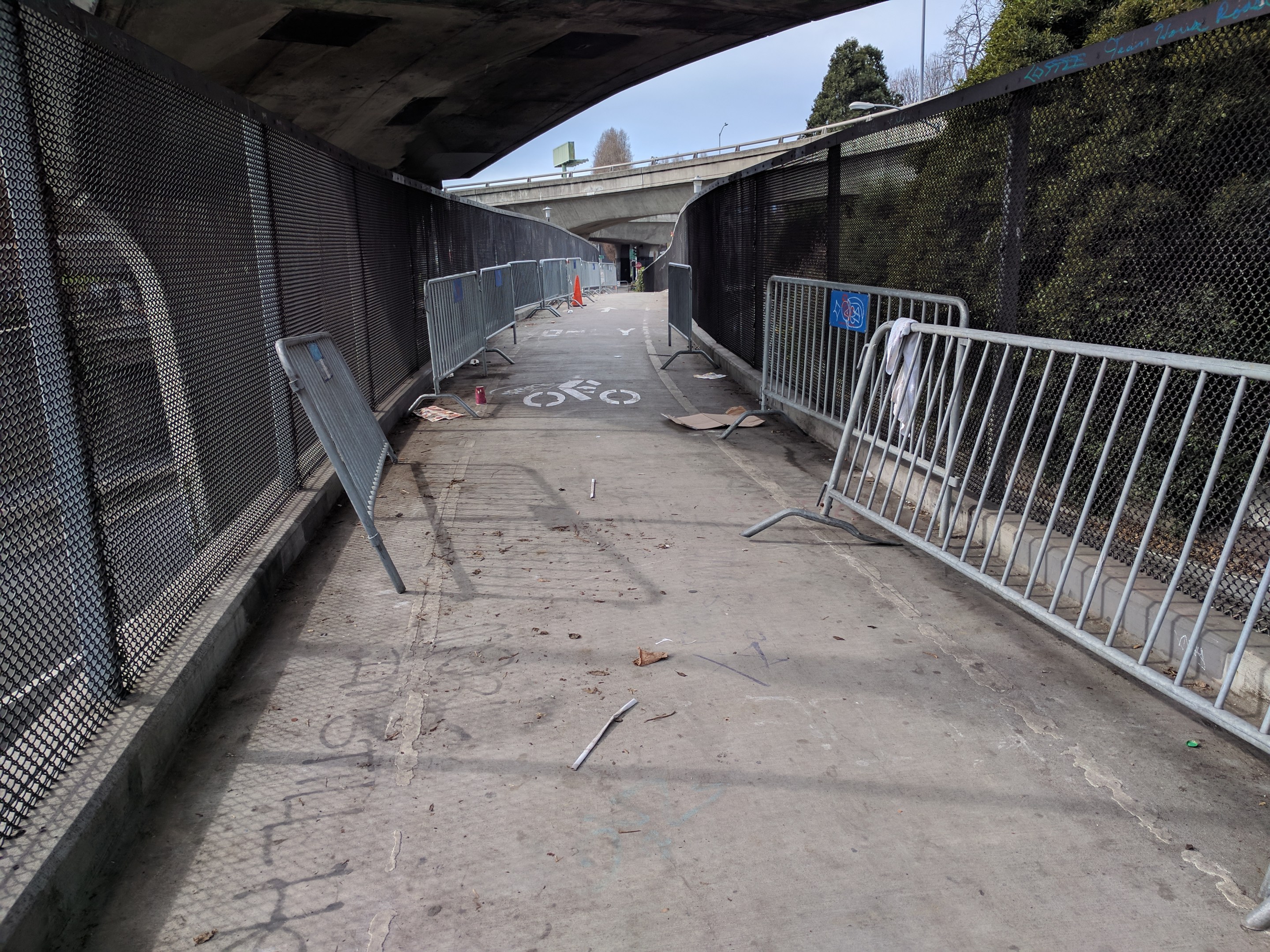 Note: GJEL Accident Attorneys regularly sponsors coverage on Streetsblog San Francisco and Streetsblog California. Unless noted in the story, GJEL Accident Attorneys is not consulted for the content or editorial direction of the sponsored content.
The San Francisco Department of Public Works placed boulders along the Hairball, the mess of freeway ramps where US-101, Cesar Chavez, and Potrero come together. This was widely reported when the boulders went in last month on the open areas under the ramps. And late last week news came down that plans are moving forward to build another 'navigation center,' temporary housing and social services for the homeless, specifically to help those in the Hairball.
"Towards the end of last year, conditions seemed to be declining for people biking and living at the Hairball. We worked with the City's Department of Housing and Homelessness along with Supervisor Hillary Ronen's office to ensure that transitional housing was built nearby to dedicate more resources to those living at the Hairball," wrote Charles Deffarges, community organizer for the San Francisco Bicycle Coalition, in an email to Streetsblog. "We hope that with more beds and services in the immediate vicinity of the Hairball, more and more people living at and near the Hairball will be able to transition into stable housing."
So how are things shaping up on the Hairball's bike paths?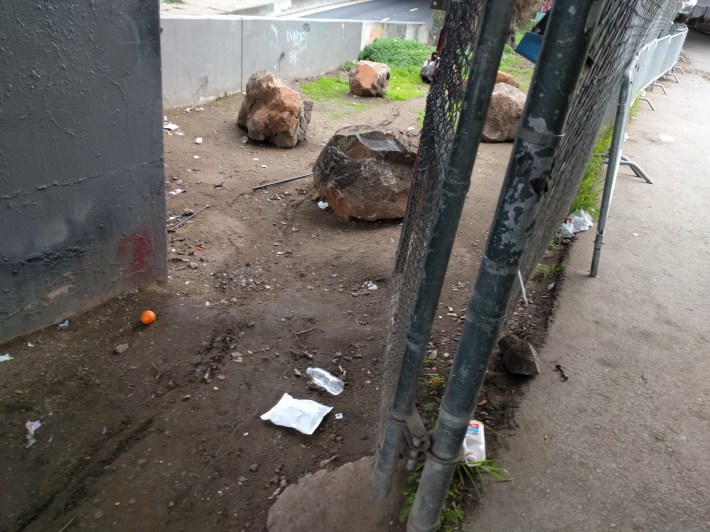 Streetsblog reached out to tipster Dan Crosby, who used to commute through the hairball daily. The bike paths were getting increasingly crowded with encampments and debris. Then in January of last year, when he was navigating around a tent, a person popped out suddenly. Crosby swerved to miss him, hooked his handlebars on a shopping cart, and went down.
It was a low-speed crash and Crosby wasn't badly hurt, but he decided to find another way to work. "I stopped taking that route when the bridge had become impassable." However, he returned last week and found the city's efforts have worked to keep the paths clear--at least for the moment. He shot this video of his westbound ride through the Hairball:
For contrast, this is what it looked like last year, from a video (see below) shot by cyclist Angela Logan. She emailed the video to Ronen's office (her district encompasses the area) as well as to other supervisors and relevant city department heads (she also cc'd Streetsblog). "I live in Bernal Heights and ride my bike every day to get to CalTrain to go to Palo Alto. This is what my morning commute is like," she wrote in that email.
Logan's video is the eastbound side, but it still illustrates the contrast between this year and last year. Streetsblog followed up and took a first-hand look at the paths today, in both directions. Indeed, for the moment, things are passable again--if still far from perfect. The city seems to be storing movable fences on the path, some of which have fallen (or were pushed?) over. Streetsblog has an inquiry out with the Department of Public Works to try and find out why they're there and will update this post accordingly. There's also still some litter, although nothing like last year.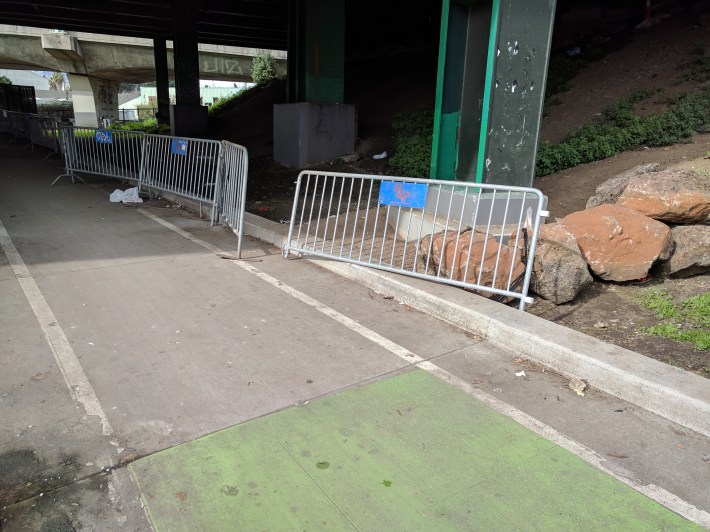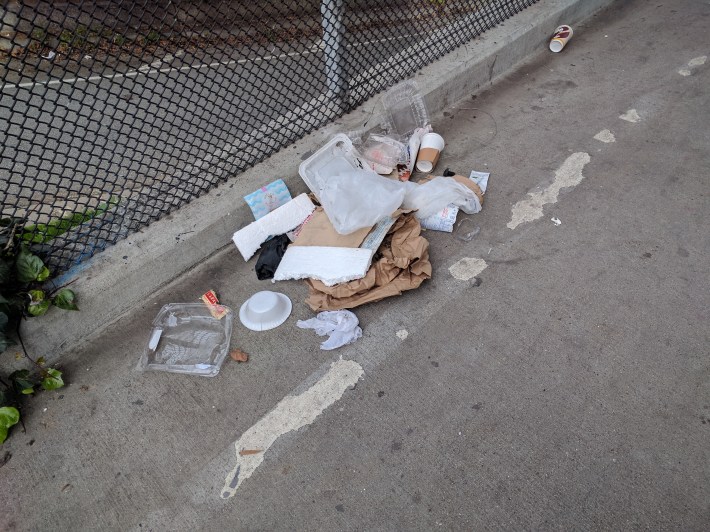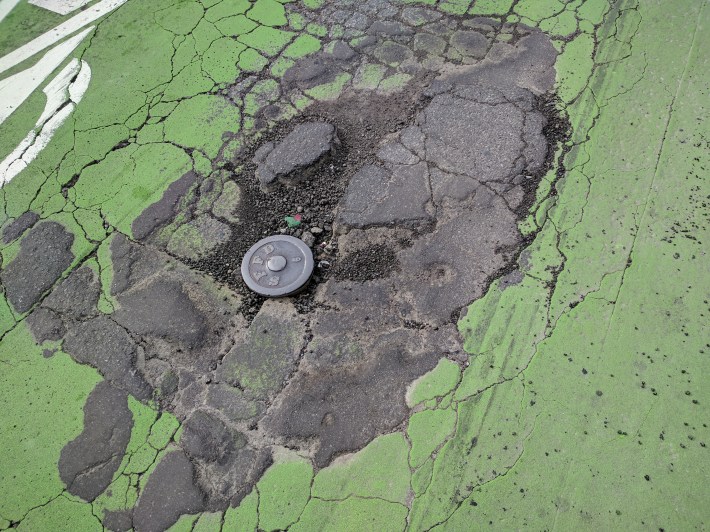 Crosby, meanwhile, hasn't yet returned to taking the Hairball for his regular commute and goes instead via Mission Bay. Unfortunately, that carries its own hazards. "Illinois has construction that forces me over the streetcar tracks repeatedly, and 3rd Street has no bike lane and fast traffic," wrote Crosby.
Have you ridden the hairball route lately? Let us know if you've seen improvements.
Stay in touch
Sign up for our free newsletter