Housing
ULI Talk: Breaking Through the Housing Deadlock
4:23 PM PDT on March 23, 2018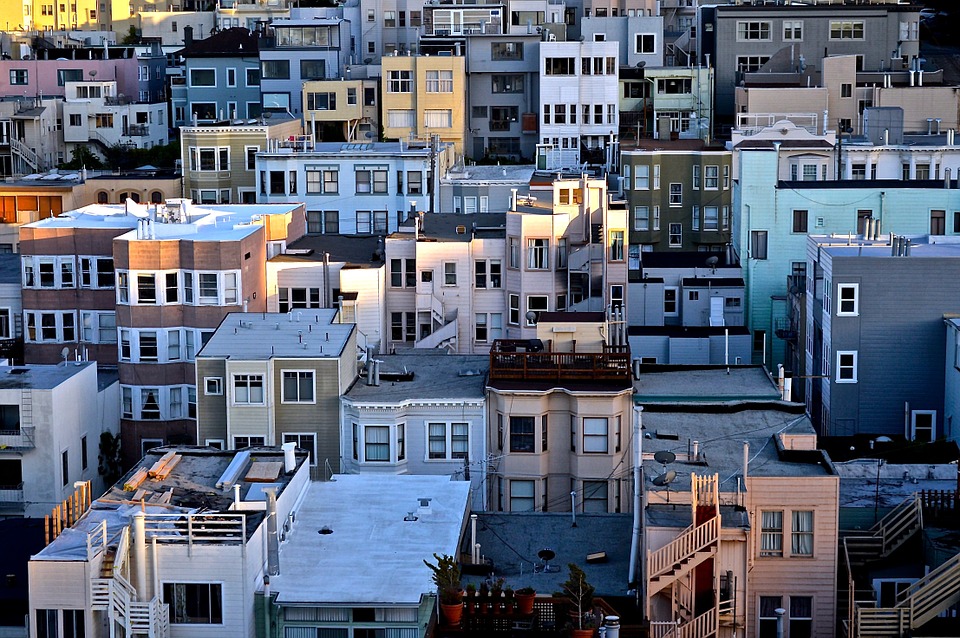 "The land in this state is like a sponge--it soaks up all the creative ability of the people," said Kim-Mai Cutler, Operating Partner at Initialized Capital, and a tech journalist. The cost of rent and mortgages consumes all of peoples' work and creativity, without providing the things they need, such as "mass transit, schools, and universities--it's frustrating for a younger generation," she added.
Cutler made her comment as part of a "lightning talk" on addressing the old rules, old laws, and structural impediments that create the housing crisis in the Bay Area and the rest of California. The talk was featured as part of the Urban Land Institute's "Housing the Bay Summit," held Friday at the Hotel Nikko in downtown San Francisco. "The housing problem is political," said Laura Foote Clark, Executive Director of YIMBY Action. "It's not because millennials eat too much avocado toast. It's because we have really bad laws that restrict zoning and slow permitting."
The six-person panel, moderated by political consultant Alex Clemens, featured "people actively working to subvert the dominant housing paradigm," as he described it. Each panelist was given only three minutes to respond to questions and give solutions to a seemingly intractable problem--how do we find housing for everyone who wants to live in the Bay Area.
Prop. 13 and laws restricting zoning, were in part, blamed by all the panelists for creating the housing crisis. But there's more to it than that. "I started my collaborative when Uber announced they would buy the Sears building in Oakland," said Catherine Bracy, Co-Founder and Executive Director, Tech Equity Collaborative. "One of the most valuable privately held companies in the world," wanted to move to "one of the most economically depressed communities, and that community said 'no don't come.'"
Bracy said it taught her that people blame the tech industry for creating the housing crisis, when, while it may be a contributing factor "its roots are in decisions made decades ago--before the Internet even existed." She added that there's a stereotype of tech workers as being aloof people who put in their earbuds, ride private shuttles to corporate campuses, and don't care about the community or politics. But she said they vote in large numbers and are happy and willing to engage in local politics and advocacy, which is what her group works on fostering. "We can welcome newcomers and make sure people who have been here for a long time have access to that growth," she said.
The same kind of opposition to more development, housing, and newcomers in general, is felt across all communities in the Bay Area. Laura Fingal-Surma, Co-Founder of "Progress Noe Valley," recalls the early attempts to bring more density to her neighborhood--and how it was blocked by a group of neighbors under the innocent-sounding banner: "Protect Noe's Charm."
"'Those of us who move to San Francisco and put a lifetime of savings down to buy a modest house in Noe Valley assume that the scale of our surrounding structures will remain more or less the same,'" read Fingal-Surma from the charter of "Protect Noe's Charm." Fingal-Surma said the group is now "deceptively re-branded as the Noe Neighborhood Council. "
In fact, there are anti-growth, anti-density groups throughout San Francisco, explained Fingal-Surma and Clark, that make it nearly impossible to build housing. And they do it by exploiting bad laws, they explained. "There are laws for restrictive zoning and slow permitting. The housing that does get built takes ten years to get your frickin' permits. And we have laws that incentivize car-centric infrastructure," said Clark.
The solution, agreed the panelists, is to create pro-housing YIMBY (yes in my backyard) groups in every neighborhood and to campaign to overturn those "bad laws." There are now proposals on the table, such as SB-287, which would help prevent local zoning from blocking density near transit. There's also a coming ballot proposition to split Prop. 13 so that it would no longer restrict property tax increases on commercial real estate.
Of course, there are other factors driving up housing--the demand for land in cities is a global phenomenon. "Worldwide, 70 million people make their way into cities every year," said Jonathan Asmis, Co-Founder of Landed, which helps teachers with down-payments for homes. "But ultimately it's the same problem in London, Toronto, Seattle--there are just lots of people coming into cities."
But, he and the other panelists stressed, it's the outdated legal framework and restrictions at the core of what makes the situation in California, and the Bay Area in particular, so much worse.
"My parents came here as refugees in their 20s, and that's just not possible anymore," given the cost of housing, said Cutler. "We need more flexibility for the state to deal with the modern economy we have now."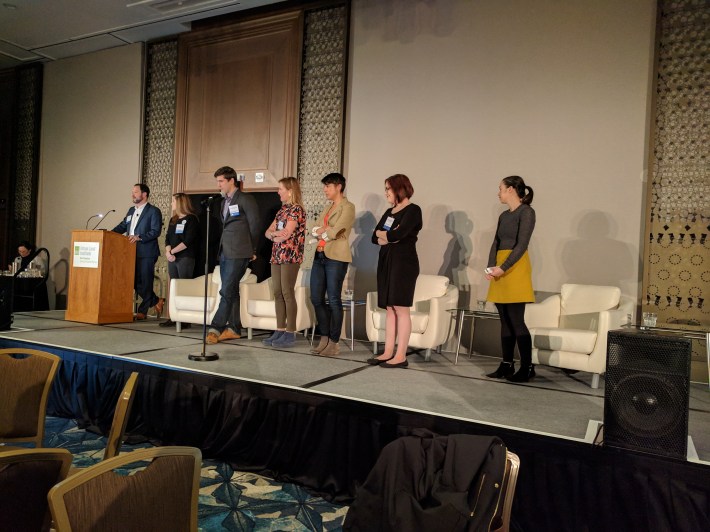 For more events like this, check out ULI's Events Page.
Stay in touch
Sign up for our free newsletter