BART
Decision time: Sustainable and Equitable Transportation or a Bankrupt BART?
5:42 PM PDT on May 14, 2018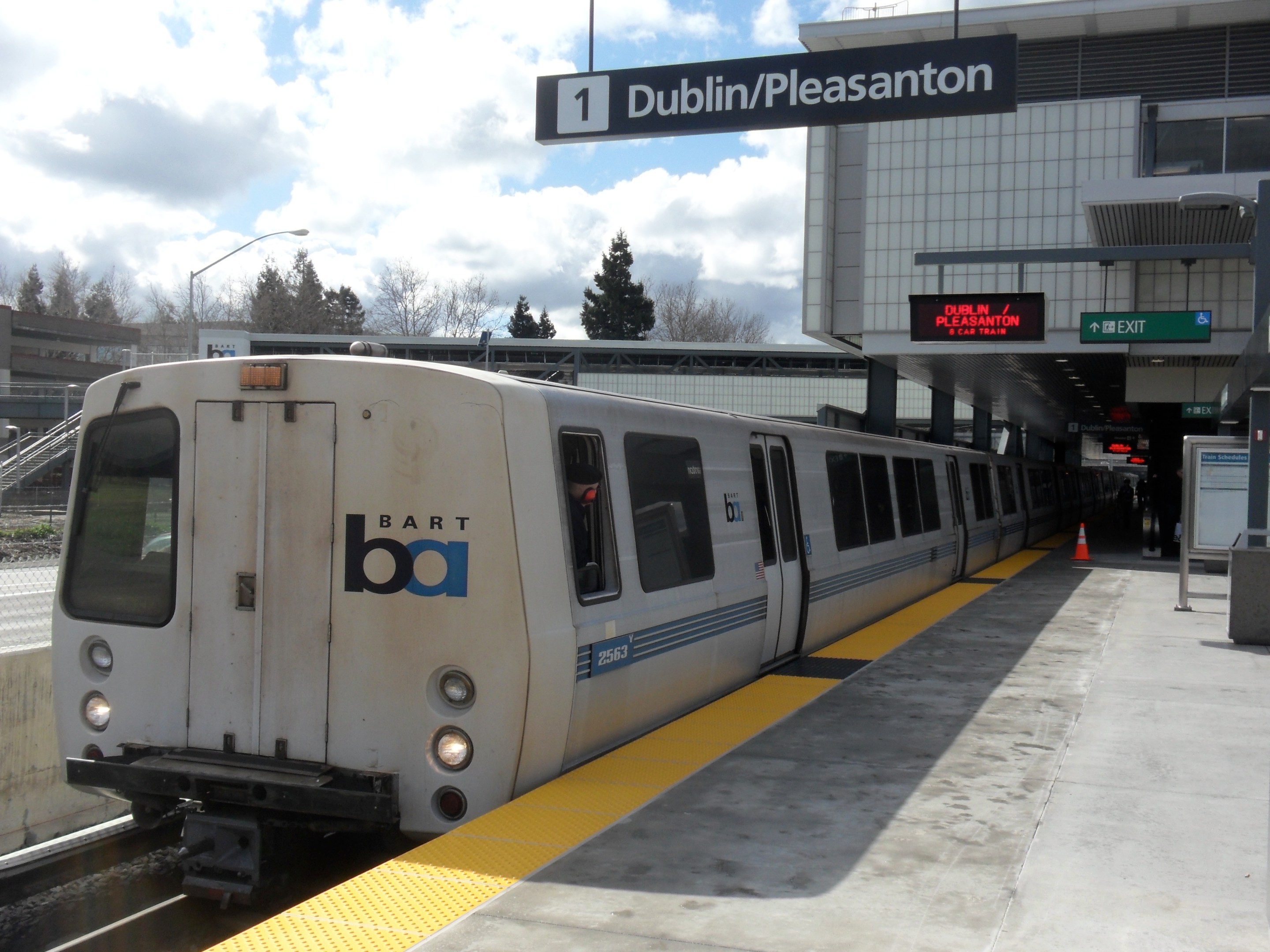 Note: GJEL Accident Attorneys regularly sponsors coverage on Streetsblog San Francisco and Streetsblog California. Unless noted in the story, GJEL Accident Attorneys is not consulted for the content or editorial direction of the sponsored content.
On May 24th the BART board will likely vote on whether to build a five-mile, $1.6 billion rail extension on the Dublin to Livermore corridor down the center of I-580, or a much more cost-effective bus alternative.
They are running out of time to chose. AB 758, which created the Tri-Valley-San Joaquin Valley Regional Rail Authority, requires that BART take action on an alternative before the end of June, or they will lose control of the project's future.
BART should vote to approve an express bus/bus rapid transit (BRT) alternative. This is the only option that the region can afford, will provide a reliable connection to the Dublin station, and allows the agency to maintain the existing system. With BRT they can still support critical infrastructure work such as the Transbay Core Capacity Project (which includes 306 new BART cars and a new train control system). Or BART could use the $1.2 billion difference between a full BART extension to Livermore and a BRT for future infrastructure projects such as a second Transbay tube.
This choice mirrors the one BART faced a few years back when it opted to build the Oakland Airport Connector (OAC), despite its high cost and lack of benefits to Oakland residents. That time, instead of investing in a low-cost affordable BRT alternative, the board approved a project that drains funds from the core system. The OAC now suffers from breakdowns, low ridership, and ongoing debt service.
Clearly, a full BART extension to Livermore will require federal funds. That means a federal equity analysis. Currently, BART staff have only done a preliminary analysis that looks mostly at the population around the proposed Livermore Isabel Station and has not yielded much information. BART's failure to conduct a full equity analysis on the OAC triggered a civil rights complaint (filed by a coalition including Urban Habitat, Public Advocates, TransFrom and Genesis) that resulted in $70 million in federal funds being pulled from the project. In other words, if the full-BART extension is approved, a robust equity analysis will be done after the project has been approved.
Furthermore, the extension is projected to generate 11,900 new daily boardings by 2040. That would be great, but given the current overcrowding of the core system, it means more people will get passed by at stations closer in to downtown Oakland and San Francisco. Meanwhile, the cost per boarding (which includes funds needed to build, operate, maintain, rehabilitate, and replace assets) is $20.6 and the farebox recovery is 88 percent, compared to 193 percent farebox recovery for the bus options. That's why the full-BART extension option fared poorly in the Metropolitan Transportation Commission's 2013 project performance assessment and is unlikely be prioritized for regional discretionary funds.
The express bus/BRT option, for comparison, would cost only $380 million with a higher cost-effectiveness ($14.1 cost per boarding). It would generate 3,500 new daily boardings, which BART can handle without leaving more people unable to board trains in the core of the system. And, since the current Alameda County transportation sales tax measure includes $400 million that can be used to pay the full cost of the BRT alternative, it can actually get built.
The choice is clear for BART and the region--learn the lessons from the OAC. Build the BRT, address the needs of current riders, and grow ridership by investing in improved reliability and affordability so that all Bay residents have better access to equitable and sustainable transportation now and in the future.
Bob Allen is Urban Habitat's policy and advocacy campaign director. He's also an occasional Streetsblog contributor.
Stay in touch
Sign up for our free newsletter