Pedestrian Safety
Scooters Temporarily Removed From SF as New Regs Take Effect
3:41 PM PDT on June 4, 2018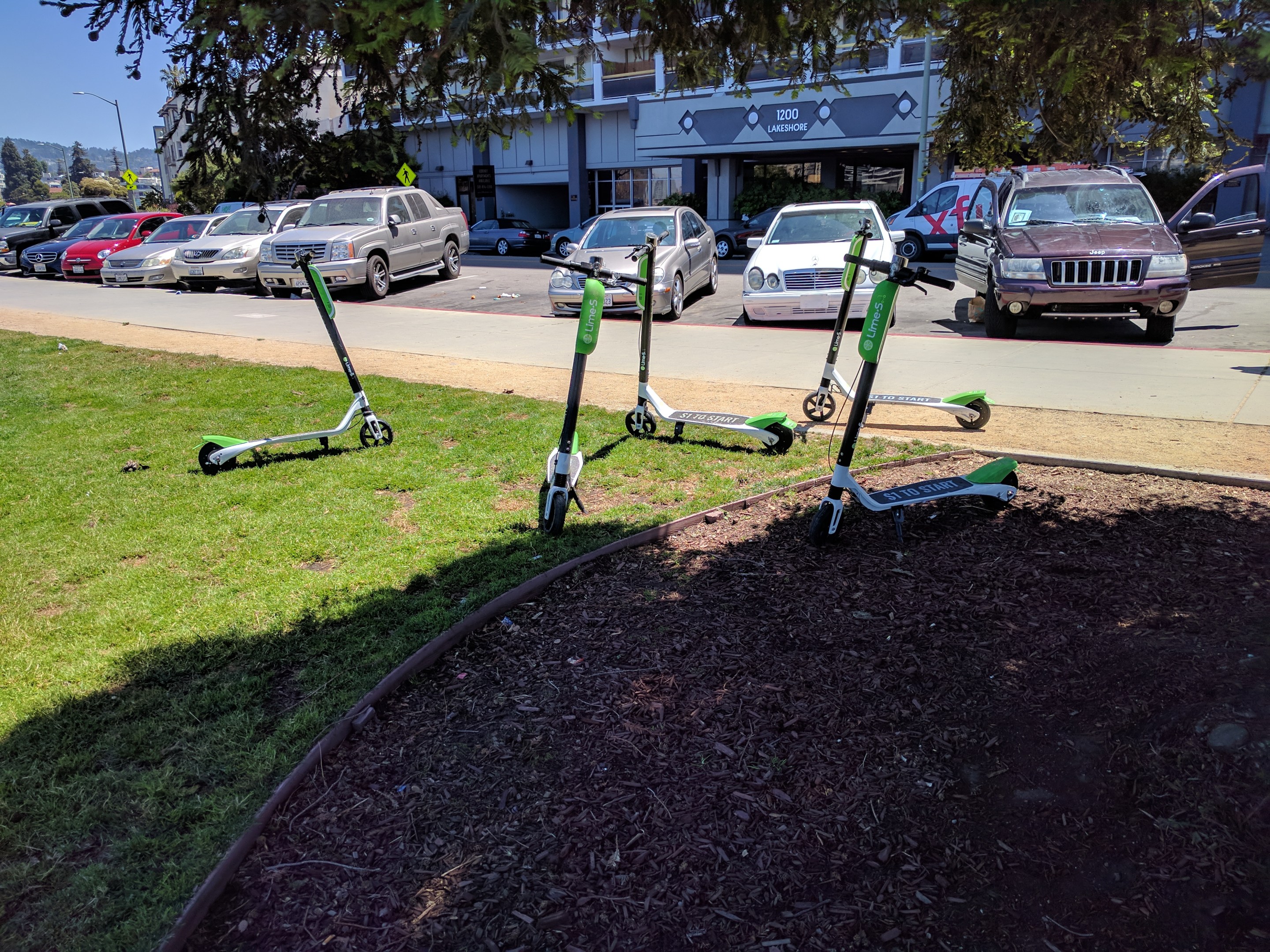 Note: GJEL Accident Attorneys regularly sponsors coverage on Streetsblog San Francisco and Streetsblog California. Unless noted in the story, GJEL Accident Attorneys is not consulted for the content or editorial direction of the sponsored content.
Today is the first day of San Francisco's scooter ban.
Okay, it's not a ban officially--the city is just forcing companies to remove their machines from city sidewalks while they fill out permit applications.
From SFMTA's site:
As part of their permit application, companies must demonstrate how they will minimize their impact on San Francisco's sidewalks, while maximizing transparency to the public. Specifically, operators would need to provide user education, be insured, share trip data with the city, have a privacy policy that safeguards user information, offer a low-income plan, and submit a proposed service area plan for city approval. Operators also will need to provide a plan that addresses sidewalk riding and sidewalk parking.
The city is also imposing a cap on how many scooters can operate in the city. "For the first six months of the pilot, a total of 1,250 scooters may be permitted. If the first six months are successful, the total number of scooters may increase to 2,500 in months seven through 12," posted the agency on its site.
It's impossible to check every street, but Streetsblog took the identical tour it took in April and confirmed that Hayes Valley, at least, is scooter free. Scooters are popping up in other markets (Oakland notably, as in the lead image near Lake Merritt) and other cities that have yet to officially regulate the devices. One source close to the industry said some companies are considering abandoning San Francisco altogether and focusing on friendlier markets.
Streetsblog reached out to the three main companies, Lime, Bird, and Spin. "All Lime scooters available through our platform were removed yesterday from San Francisco by our locally hired, in-house SF operations team. They are currently in the process of being redeployed to other markets, or have been redeployed already," wrote a spokesperson for Lime. "All Birds are off the street in SF and we are submitting our permit application tomorrow," wrote a Bird official in an email to Streetsblog. (Spin has not yet replied, but is presumably taking similar steps).
"I think this is good. Oakland needs more non-car options. Scooters would be amazing there for getting from homes to BART," wrote Matt Brezina, bike advocate and a supporter of scooters.
Still, as in San Francisco, some in the East Bay are taking a negative view of the machines, as illustrated in this picture taken in West Oakland: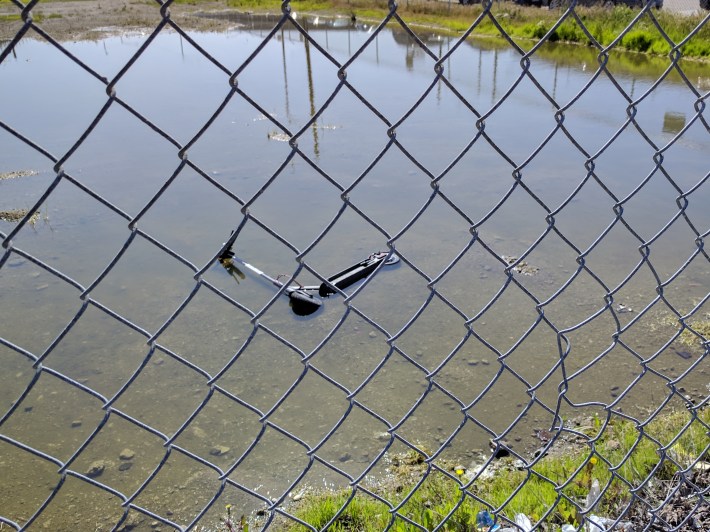 CBS is also reporting unwillingly amphibious scooters in Lake Merritt.
That also doesn't mean there aren't still a few scooters left in San Francisco. There are privately owned scooters, of course, and a few that scofflaws have brought back in. "Any remaining scooters found on city streets have been remotely turned off and are in the final process of being collected, or were likely ridden into San Francisco from other Bay Area cities that currently have Lime scooters and bikes, such as Oakland and San Jose," wrote Lime.
"There may be a few stragglers out there, which are subject to impounding and/or citation," wrote Paul Rose, an SFMTA spokesman, in an email. "If anyone spots a scooter in the public right of way, they should contact 311 to let us know."
Alon Levy, meanwhile, wrote in The Bay City Beacon that San Francisco is making a mistake by being so firm with the scooter companies. "The real problem is not clutter or safety," he writes. "When [S.F. Supervisor] Aaron Peskin is calling the executives of the companies providing these vehicles "spoiled brats," he is sending a clear message: if you want to provide transportation within the city of San Francisco, you must provide cars." Wired's Alex Davies is also bemoaning the scooter ban, and calling on San Francisco to redesign its streets with scooters, bikes, and other non-car mobility in mind.
Are you still seeing scooters rolling about? Do you miss the new machines? Let us know what you think below.
Stay in touch
Sign up for our free newsletter