Bicycle Infrastructure
Public Safety Committee Hears Reports on Traffic Violence and Seniors
5:26 PM PDT on July 25, 2018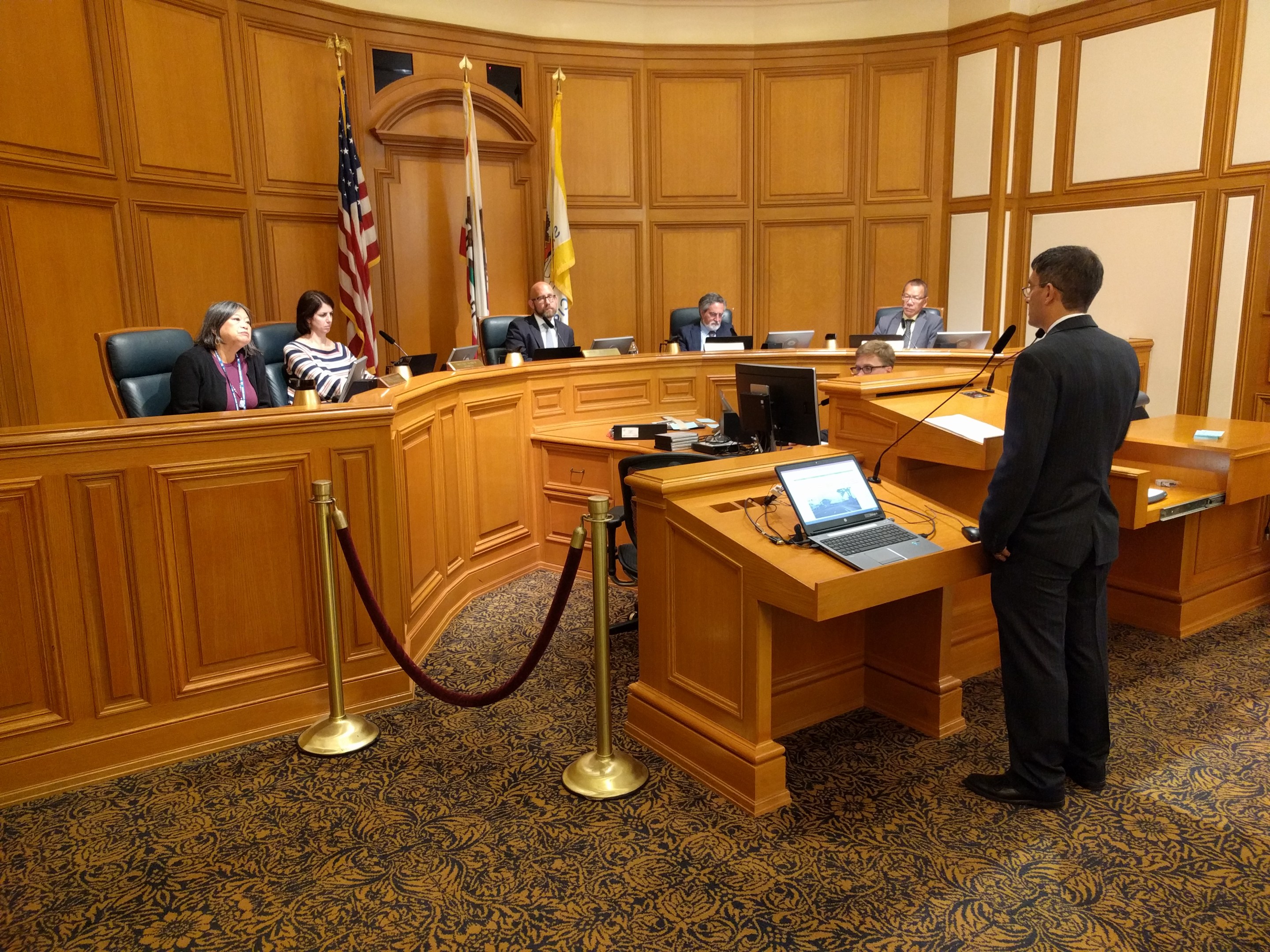 Note: Metropolitan Shuttle, a leader in bus shuttle rentals, regularly sponsors coverage on Streetsblog San Francisco and Streetsblog Los Angeles. Unless noted in the story, Metropolitan Shuttle is not consulted for the content or editorial direction of the sponsored content.
There have been four seniors killed on San Francisco streets in just the past few months--the most recent one was Dmitry Scotkin, who was killed last week crossing the street at 36th and Sloat.
That's why Supervisor Norman Yee called a hearing this morning before the Public Safety and Neighborhood Services Committee to look at why Vision Zero efforts are, so far, failing seniors. "Last year was the least number of deaths ever recorded in SF; this is an accomplishment, but still there were 20 people dead," said Yee, adding that "the majority of the fatalities are pedestrians and nearly 80 percent are people over 50 years old."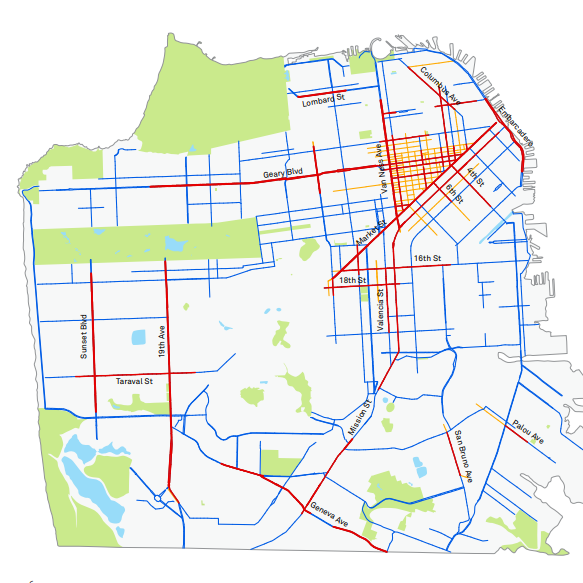 The committee heard updates from all the relevant agencies. One of the first to present was the SFMTA's Vision Zero Program Manager, Chava Kronenberg. "When someone like me gets hit by a car, my odds of living are pretty good, because I'm still young...but the older we get the less likely we are to survive," she said. Kronenberg also pushed back against the growing national movement to blame the pedestrians themselves for the increase in injuries and deaths. "In reality, it's older people crossing the street who are paying attention, but something goes wrong." One of those somethings is too short a crossing time, so they simply can't get across fast enough. This was a factor in the death of David Grinberg last year.
"Of the four seniors who were fatalities this year, one was at Rice and San Jose, in a crosswalk, Ocean and Victoria, in a crosswalk," explained Teresa Ewins, Commander, Municipal Transportation, at the San Francisco Police Department. The latest fatality, the one on Sloat, was also in a crosswalk. The other senior killed this year was Kevin Manning, who was riding in a bike lane. In other words, they were all where they were supposed to be; they died because of a combination of bad road designs and because motorists made mistakes or were driving recklessly.
So what is being done? The panel and the presentations all followed a theme of being simultaneously pro-active and reactive. In other words, anticipate where crashes will happen and work on making streets safer, based on long-term data gathered as part of Vision Zero. But also look at intersections where a bad crash happens and figure out quick fixes to make them safer in the short term.
To those ends, the police, SFMTA, Public Works, and representatives from any other relevant agencies, such as Caltrans, now hold a conference call within 72 hours of a fatal or serious crash, to discuss spot improvements, explained Ewins.
"Mayor Lee issued a directive for a rapid-response unit," explained Ricardo Olea of the SFMTA. "The police inform our department immediately about fatalities...we then assign staff, myself included, to go out into the field, hopefully within 24 hours, sometimes as the crash investigation is happening." SFMTA then works up short and long-term improvements. In the case of the woman killed at Ocean and Victoria, Olea said all the intersections on Ocean have problems, so they're looking at more systemic fixes, such as extending the crossing times (the city is in the process of increasing crossing times throughout the city anyway, but he said Ocean will now be given a higher priority).
Switching more to the proactive end, Supervisor Sandra Fewer, who sits on the committee, wanted to make sure crossing times in front of senior centers, parks and other areas frequented by the elderly were given priority. "Take the intersection at Palm and Geary, right in front of the Institute on Aging--are you evaluating those intersections to see whether or not people need more time to cross the street?"
Olea said they would, but that safety improvements to Geary are also being "looked at as a whole." He said that in the case of Rice and San Jose, which is a state-controlled route, they are already working with Caltrans to install a HAWK (High intensity Activated crossWalK) light.
Ironically, a HAWK light had just been activated at 36th and Sloat--and it failed to prevent Scotkin, 69, from getting killed while crossing the street.
"There are people who see them when driving and just don't get it," said Supervisor Yee. "It took me a little bit to get it."
"These signals work just like a traffic signal, when you see a yellow you slow down, then you see a solid yellow, when you see a circular red, it is a flashing red, you treat it like a stop sign," said Sean Nozzari, Deputy District Director at Caltrans. "Within all these sequences the pedestrian has a walk signal."
Representatives from Caltrans said they were producing educational videos and doing outreach to educate drivers. They also said they would be putting up changeable message signs to let drivers on Sloat know about the HAWKs. But "It's hard to reach all the drivers because we don't know where they're coming from," said Caltrans spokesman Jeffrey Weiss. It should be noted that the first HAWK was activated on Sloat five years ago.
The supervisors did not ask the obvious question: if many drivers don't understand what the HAWK lights mean, why not use conventional traffic signals? Nozzari explained to Streetsblog that HAWK lights don't require the same "warrants" and can be installed in six months, rather than the two or three years it takes to install a conventional traffic light.
They also, he said, "balance pedestrian safety and traffic flow."
Streetsblog looked up this Caltrans video that explains how HAWKs work.
Meanwhile, Natasha Opfell, Community Organizer from Walk San Francisco, spoke about their efforts to teach seniors how to advocate for safer streets. She added that she was happy to see the San Francisco Department of Public Health has finished compiling crash and injury data and is providing a well-researched map of dangerous streets and intersections, however: "We want to know how the city is going to use these maps to really make a difference." Bob Planthold with the Senior Action Network said he doesn't see enough of an emphasis on simple changes and maintenance. For example, he said high-visibility crosswalks don't matter much if the paint is allowed to wear away. "Someone has to monitor the crosswalks to make sure they stay highly visible."
As Yee put it simply, "We need to do more," adding that, "These deaths are unacceptable and absolutely preventable."
Stay in touch
Sign up for our free newsletter