Transit
SPUR Talk: Prop. 6 Would Make State Fall Apart
3:06 PM PDT on October 3, 2018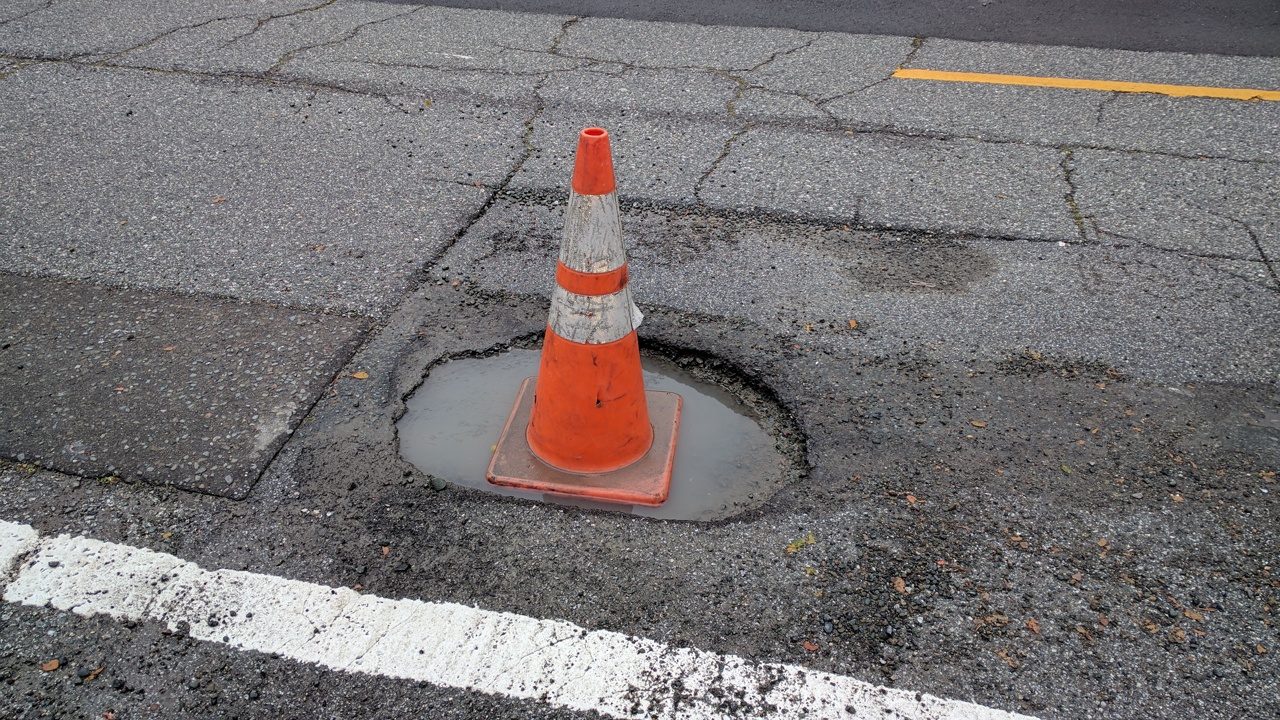 A host of projects across the state, from basic road repairs to Caltrain electrification, could screech to a halt if voters approve Proposition 6, an attempt to repeal Senate Bill 1 (S.B. 1), last year's 12-cent gas tax increase. Its passage would result in $5 billion a year going away, including $760 million in transit money, according to Matt Robinson of the California Transit Association. Robinson was one of the panelists speaking about "Taxes for Transportation" Tuesday afternoon at SPUR's San Francisco location.
But the situation is, in reality, even worse than that. Although many projects depend on more than one source of revenue, losing one significant stream could kill access to others, including federal matching funds. It would also jeopardize contracts and leave ongoing projects in limbo. It also means much-needed infrastructure maintenance will have to be deferred, which just jacks up the long-term costs of repairing things. "Pay now or pay much more later," said Rebecca Long, manager of government relations for the Association of Bay Area Governments. "There's an efficiency in making investments and keeping a road in good shape. If we let them deteriorate, we'll spend five to ten times as much."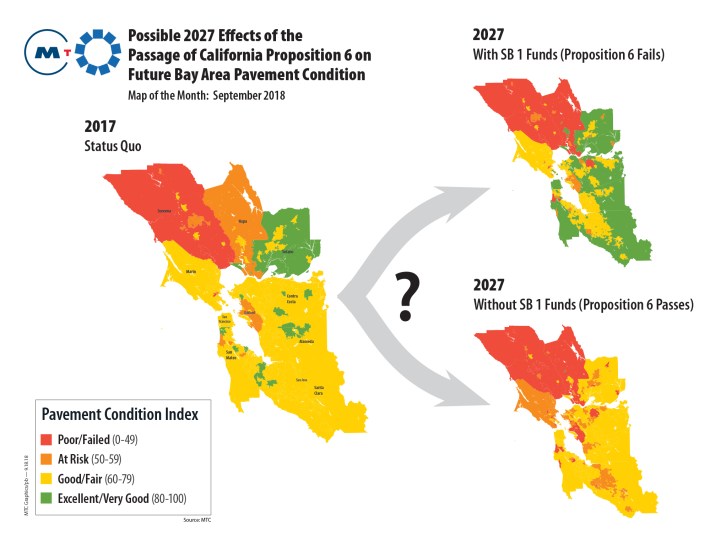 S.B.1, explained the panelists, was an attempt to make up for a long-arriving dearth in funding for road repairs. As cars have gotten more efficient--and inflation has chipped away at the value of existing tax dollars--there was less and less money available for things as basic as filling potholes, which is why Bay Area and other California roads are in such lousy shape, and why traffic keeps getting worse. "Last time the excise tax was raised was in 1994, by $.09 per gallon," explained Long. In the same time period, California's population has also increased dramatically. So the state, decade after decade, has been taking in less per-capita revenue dedicated to roads and transportation. "Even with S.B. 1, there's been a 46 percent drop in value since 1963" in what's raised from each gallon of gas taxes, continued Long.
Trying to make up for these shortfalls by raising the gas tax is not unique to "liberal" California. Long showed a map of states that have successfully raised their gas taxes. Increases are happening--out of necessity--in Republican majority states as readily as in blue states: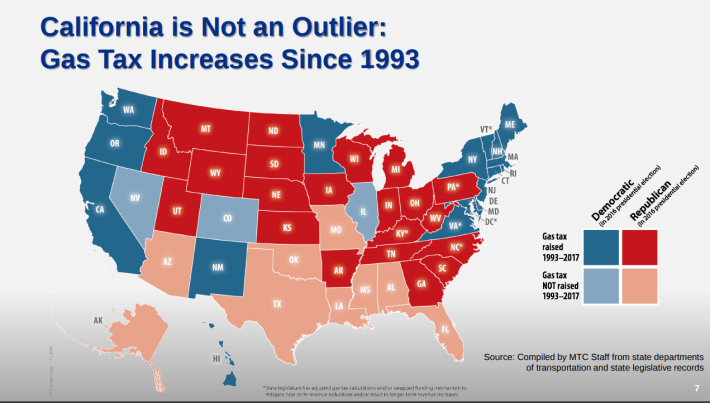 But Prop. 6 has an even more ominous aspect. Republicans, lead by Carl DeMaio, the author of the repeal initiative, are trying to emulate the success of Prop. 13 in 1978, both politically and structurally. Prop. 6 would, moving forward, require a referendum to raise fuel taxes or tolls for road repairs and transportation.
That, explained the panelists, would doom the state's transportation system pretty much forever.
"Prop. 6 wouldn't just repeal existing funding, but it would make it much harder to replace, because it would require voter approval of any tax increase on gas or user fees," said Long.
The strategy of Republicans is to emulate the "tax payer revolt" of 1978 and ride that wave to get more Republicans elected. This has already resulted in the recall of Josh Newman, a state senator in a heavily Republican district of Orange County, over his pro-S.B. 1 vote. It's also why pro-Trump Republicans including Paul Ryan and Devin Nunes are supporting Prop. 6.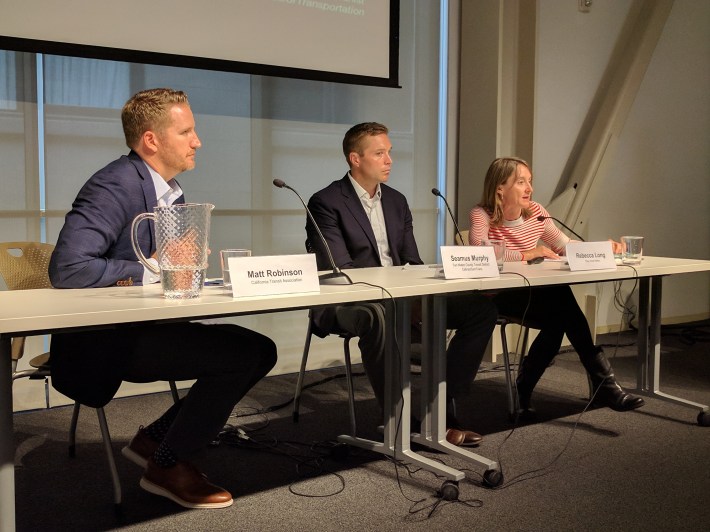 "Their objective is to drive Republican voters" to the polls, said Robinson. "They are afraid of this blue wave coming in California and perhaps changing the makeup of Congress back in D.C." But, he added, he thinks--and hopes--that strategy won't work, because while Republican voters care about taxes, this single tax isn't enough on its own to get them to the polls en masse. In addition, the Prop. 6 campaign's "funding is drying up," he said. But the supporters of Prop. 6 are also just getting started, he warned.
Specific projects that would be in immediate jeopardy include Caltrain electrification, which would be severally hamstrung, explained Seamus Murphy of the San Mateo County Transit District. S.B. 1 "allows us to fully convert the Caltrain system to electric trains, and instead of operating six-car electric trains we could operate seven-car trains." The loss of S.B.1 funds would also jeopardize express bus services and freeway upgrades throughout the county and the addition of managed lanes on 101. "We can't do it without S.B. 1 in place."
Murphy explained Prop. 6's passage would also mean less service on Muni, BART, and all the other regional transit systems that receive funding from S.B. 1. Smaller cities would be hit especially hard, since they have few local revenues to help subsidize transit services. "Small bus services from Bakersfield, to Fresno, Humboldt, all of our systems--200 or so--get a piece of S.B. 1," said Robinson.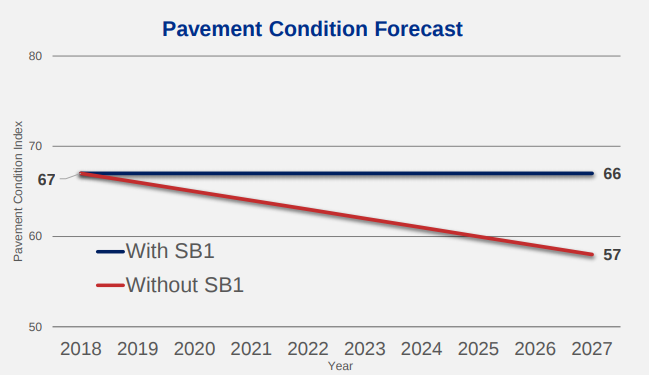 The irony of Prop. 6 is that it doesn't even save motorists money--the damage done by potholes and deteriorating pavement on car suspensions, alignments etc., ends up costing individuals more than the average annual payout from the gas tax increase. A typical California driver already spends $739 dollars per year on repairs because of driving on bad roads, according to the research, and that will just continue to get worse.
Despite these facts, polling still shows that Prop. 6 has a decent chance of passing.
"I can't imagine what the Bay Area is going to look like if all that money is wiped off the books," said Robinson. "But all those bad commutes...will just get worse."
For more on Streetsblog's view on Prop. 6, check out our editorial.
Check out the 'No on Prop. 6' campaign.
And for more events like these, visit SPUR's events page.
Stay in touch
Sign up for our free newsletter