High-Speed Rail
Editorial: The LA Times Fails to Cover Major Court Victory for High-Speed Rail
4:46 PM PDT on October 30, 2018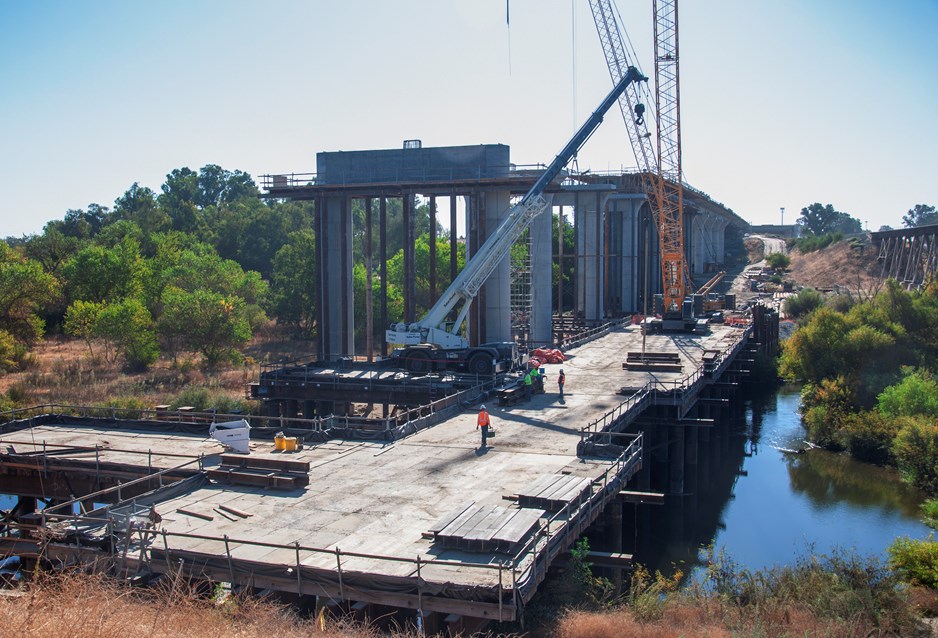 To the Los Angeles Times and Ralph Vartabedian, principal reporter on the high-speed rail beat:
We wanted to let you know that last week the Times missed a major story on the California High-Speed Rail project. The story was covered by the Associated Press and picked up by almost every major news outlet in the state, but somehow you, the newspaper that seems to have more stories about CAHSR than any other publication, missed this one.
Here's the headline from the CBS affiliate in Sacramento: "Judge Tentatively Tosses Bond Arguments Against California High-Speed Rail."
Last Thursday in Sacramento, a Superior Court again rejected high-speed rail opponents' arguments that the state is improperly spending bond money approved by voters in 2008. If you somehow missed this, you might read the AP story at The San Jose Mercury News, ABC7, CBS2, The Fresno Bee, Sonoma's The Press Democrat, or even The Miami Herald. The judge could still reverse this decision, but that seems unlikely, since it's the second time the court has rejected arguments by project opponents that the state is improperly spending voter-approved bond money.
This is a big deal. It's the last gasp of a suit that could have stopped the project cold.
If you read the CBS story, it quotes Stuart Flashman, an attorney for the anti-HSR plaintiffs, about the decision. You should remember him. The LA Times published his op-ed, "How to Make High-Speed Rail Work in California" back in 2013, without ever mentioning that he is a lawyer suing to stop the project and that the alignment changes he suggested would have made the project illegal, in addition to avoiding the properties of his clients.
To give credit where credit is due, the Times did run a separate legal story from the Associated Press on a relatively minor court settlement with the city of Shafter. And thank you for continuing to cover project outreach meetings and the usual verbal tomato-throwing that occurs with almost any large transportation, sewer, or water project. But would it hurt to occasionally do fact-checking when quoting ill-informed project opponents? "None of this is going to come to fruition" except maybe the 100+mile part that's already funded and well under construction, no?
We know. We've called you out about this before. You're just "critical" of transportation projects (as long as they're rail projects).
And, to be fair, when this case was first ruled in the project's favor, you did write about it. Maybe you figured writing about a major ruling that's positive for the project once in two years is enough.
But this is hardly the first time a major event, poll, study, etc. on HSR just slipped by you--funny it's always the pro-HSR information that gets omitted.
Like that time you did a long feature about the engineering challenges of running high-speed rail in earthquake country, but failed to address the 9.0-9.1 Japanese Tōhoku earthquake of 2011. Twenty-seven bullet trains (and many conventional trains) were running through the area of highest destruction when the quake struck, but they slowed down and stopped, without seriously harming any of the passengers. As it turned out, a bullet train was one of the safest places to be during an earthquake that killed nearly 20,000 people, destroyed over 129,000 buildings, and set off the Fukushima Daiichi nuclear disaster.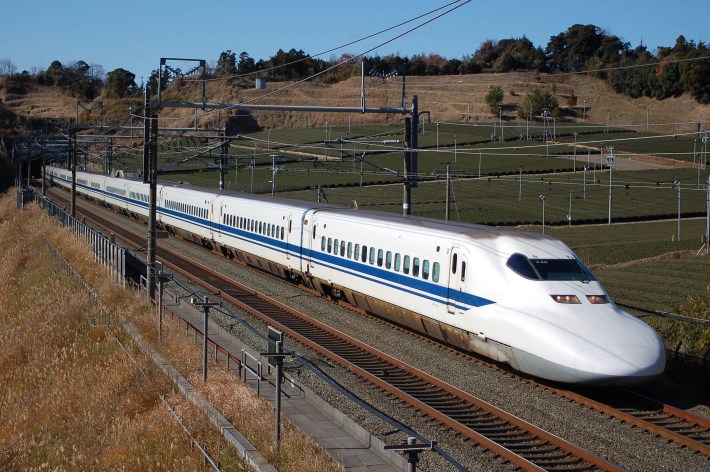 Clearly, you just forgot about that massive earthquake or don't know the Japanese have bullet trains. But, again, you somehow managed to miss a huge story about HSR.
Either way, we have no doubt if last week's ruling is reversed, so it hurts or stops the high-speed rail project, you'll be on that story like Judith Miller on WMDs.
For the record, here at Streetsblog we are also biased. We're biased in favor of projects that enhance sustainable transportation options, reduce or eliminate CO2 emissions, reduce reliance on petroleum, and promote safe and walkable and bikeable cities and towns. High-speed rail has a strong record of doing the things we advocate for; it brings economic vitality to city centers. So, yes, we're biased in its favor.
But wouldn't it be strange if year after year, despite our conspicuous bias, we pretended otherwise?
UPDATE 11/1: One full day after this story, and a week after the judgement announcement, the L.A. Times did publish a story. You can read it here.
Stay in touch
Sign up for our free newsletter