Active Transportation
Guest Commentary: Mayor Breed Needs to Make a Real Effort to Reduce Car Emissions
3:59 PM PST on November 27, 2018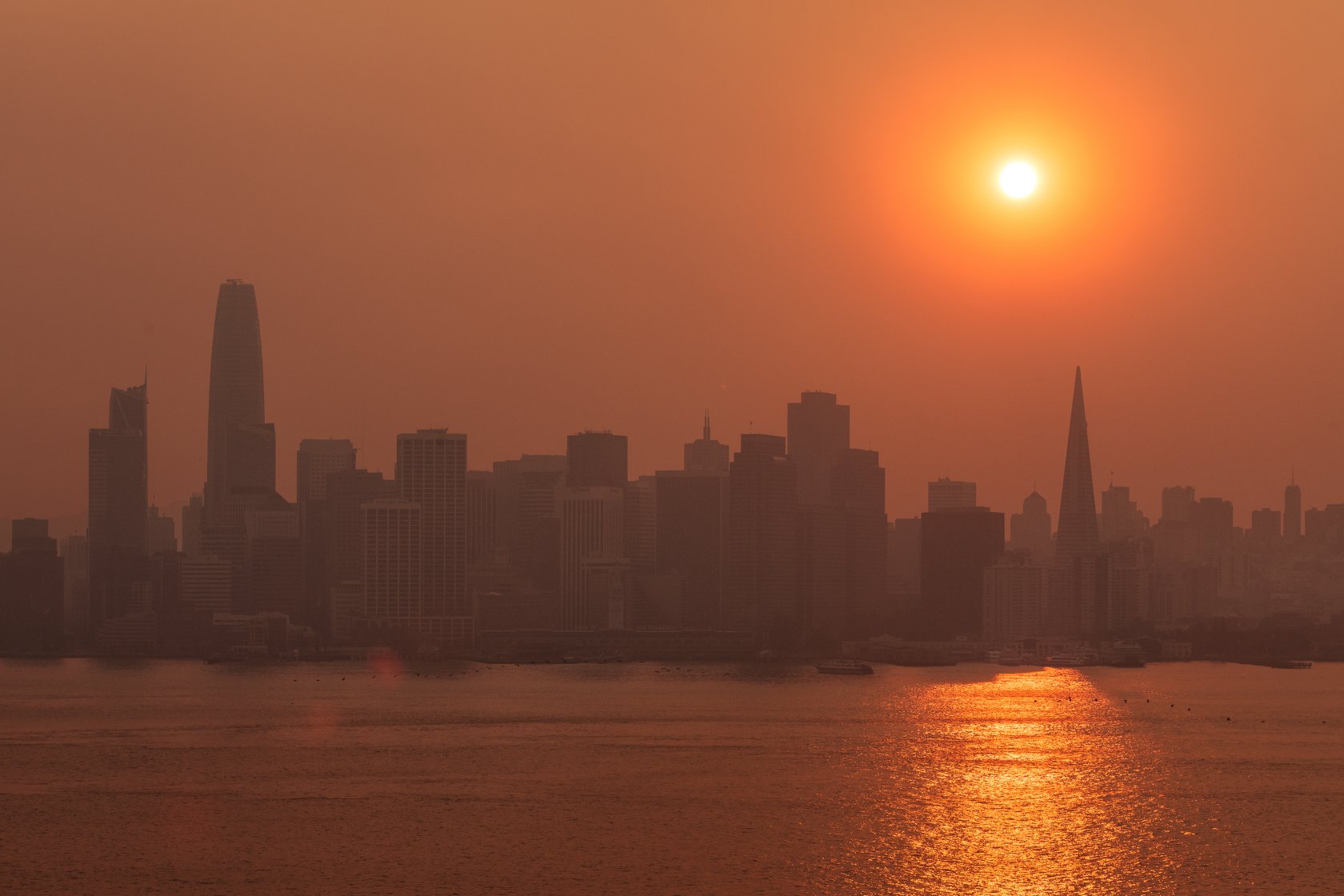 Note: Metropolitan Shuttle, a leader in bus shuttle rentals, regularly sponsors coverage on Streetsblog San Francisco and Streetsblog Los Angeles. Unless noted in the story, Metropolitan Shuttle is not consulted for the content or editorial direction of the sponsored content.
After reading the heart-wrenching stories from the Camp Fire and dealing with weeks of hazardous air quality in the Bay Area, I was shaken by the new reality of climate change. The release of the federal climate change report this past Friday added anger to my feelings of dread.
But the problem isn't just the climate change denier in the White House. It's also San Francisco's own Mayor London Breed.
In September, the mayor welcomed leaders from around the world to San Francisco for the Global Climate Action Summit. She released a brief climate plan with four commitments: Zero Waste, decarbonized buildings, 100 percent renewable energy, and green bonds.
What about emissions from cars?
All of the policies she talked about were previously announced by the city. Her calls for San Francisco to "go further" rang hollow since she did not commit to net-zero emissions for San Francisco by 2050. Our former mayor, Mark Farrell, committed to zero emissions this past April.
In fact, Mayor Breed has walked back San Francisco's climate commitments.
Last year, SFMTA released a 74-page Transportation Sector Climate Action Strategy, which called for strong political leadership to help implement 24 specific recommendations. The plan covers a range of action areas, including transit, land use, complete streets, congestion pricing, and emerging technologies. If even a minority of these recommendations were implemented, San Francisco would see significant declines in its transportation emissions. Mayor Breed has not implemented a single recommendation from the report.
Mayor Breed did not commit to zero emissions because it would require a significant reduction in car use.
Because of the city's overdependence on cars, transportation is San Francisco's largest source of greenhouse gases--at least 46 percent, according to SFMTA's report. Transportation emissions have grown by two percent since 2012, while emissions from buildings dropped twenty percent between 2012 and 2016, and 45 percent since 1990. Furthermore, the estimates of transportation emissions don't even include the impact of Uber and Lyft, which comprise fifteen percent of intra-San Francisco vehicle trips.
The Mayor has mentioned converting all Muni buses to zero-emissions by 2035. But Muni buses only contribute two percent of transportation emissions, and this commitment was already made by our previous mayor, Mark Farrell.
The mayor expedited infill housing, called for more reliable transit, and sped up four Vision Zero streetscape projects. However, she has no position on congestion pricing and calls for further studies even though SFCTA has been studying the question for a decade. She has never mentioned a citywide protected bicycle network. She's done little to unblock the roll-outs of emerging technologies such as bike and scooter shares. She has no plan to effectively price parking or limit new parking construction. She's ignored Better Market Street, a project that is crucial to increasing transit and bicycle ridership.
Could some of this come from her personal preference for driving?
San Franciscans extol our city's progressive values. But if even our city is not serious about eliminating greenhouse gas emissions from the biggest single emitter, cars, what hope is there for our country to ever fight climate change?
Mayor Breed needs to show bold leadership to cost-effectively cut San Francisco's emissions. The city can survive, and flourish, with more bikes, more scooters, better transit, and fewer cars.
Kyle Grochmal is a San Francisco street and bicycle safety advocate who is active with People Protected Bike Lanes. He works full-time at a technology company and frequently posts on Twitter @KCGrock.
Stay in touch
Sign up for our free newsletter