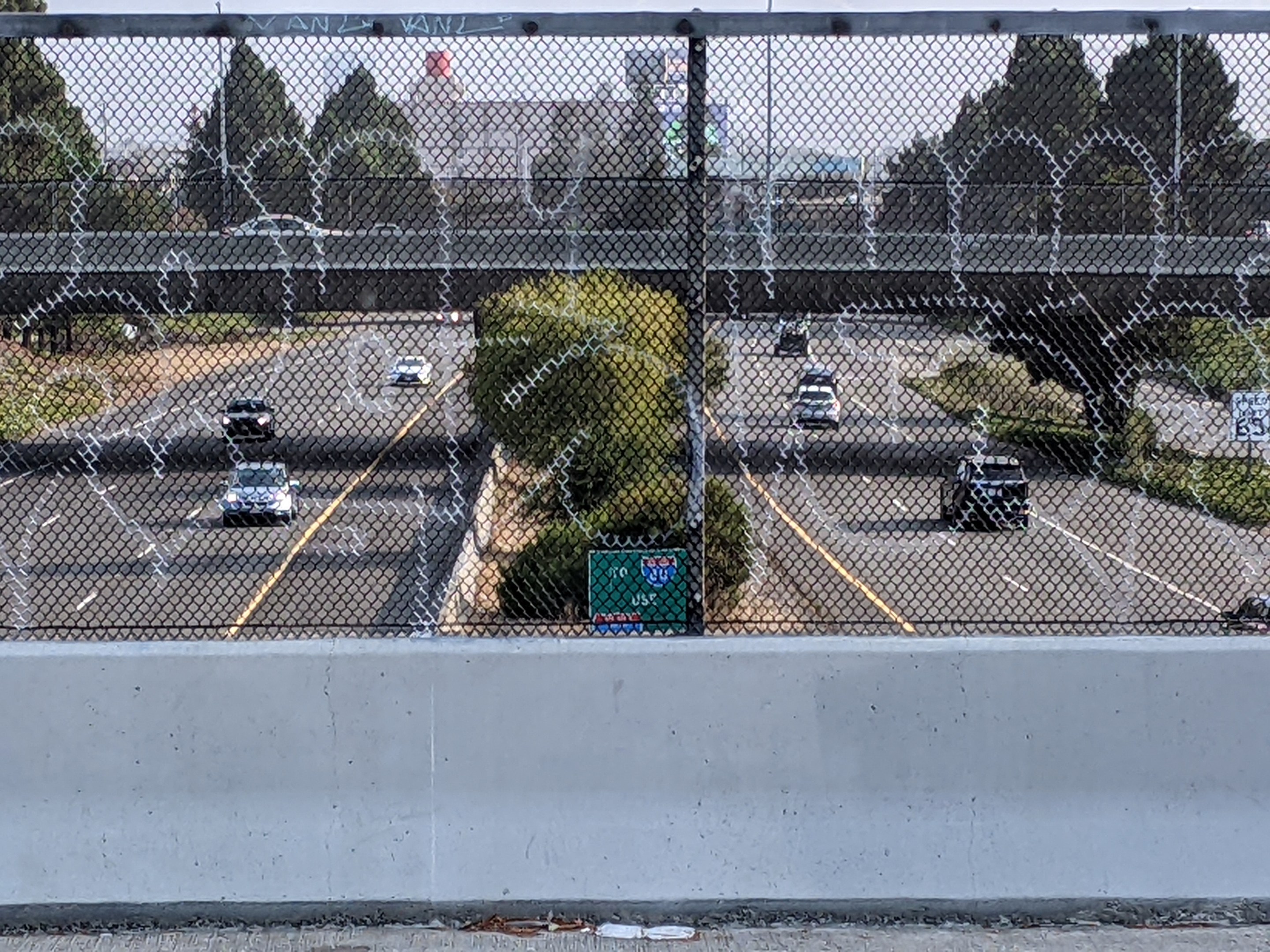 The Congress of New Urbanism, the Washington-based advocacy group dedicated to illuminating and cultivating best practices in urbanism, has released its 2023 list of the ten-top freeways that need to be ripped out. High on that list is the poster child for urban destruction and racism as expressed in the freeway construction boom of the last century: I-980 in Oakland.
From the CNU's release:
2023 Freeways Without Futures report from Congress for the New Urbanism will feature ten local campaigns representing communities advocating for equity and reconnection during a time of reckoning for North American urban freeway infrastructure. The ten campaigns offer a roadmap to better health, equity, opportunity, and connectivity in every neighborhood, while reversing decades of decline and disinvestment.
Also from the release:
The ten campaigns and the broader Highways to Boulevards movement offer a path for communities to repair, rebuild, and reknit their urban fabric by replacing oppressive, aging infrastructure with assets like city streets, housing, and green space. These assets become places for people to live, work, and play, with local businesses and sites for public interaction, and improved connections with public transit systems. As end-stage urban freeways and their adjacent corridors offer opportunities for transformation, elected officials and citizens alike can be advocates for change that support socially and economically valuable places.
The organization will be releasing a full report in April. The full list includes:
Interstate 787—Albany, NY
Interstate 35—Austin, TX
US 40 Expressway—Baltimore, MD
Interstate 794—Milwaukee, WI
State Highway 55/Olson Memorial Highway—Minneapolis, MN
Interstate 94—Minneapolis and Saint Paul, MN
Interstate 980—Oakland, CA
State Route 99—Seattle, WA
Interstate 244—Tulsa, OK
US Route 422—Youngstown, OH
This isn't the first time I-980 has made the list and report. From CNU's 2021 report:
Construction on I-980 had started in 1962 but had stalled out several times in the face of lawsuits that cited significant environmental and housing concerns. A portion of the right-of-way had already been cleared, leaving a no man's land separating parts of West Oakland from the rest of the city. Finally, in 1977, the City of Oakland decided I-980 was crucial to its economic development efforts and the residents of primarily-Black West Oakland realized they had leverage. The partially constructed freeway was already a barrier, so why not get something in exchange for letting the City proceed with its plans? In the end, residents secured new housing and rent protections from the city and some of their houses in the highway's path were even relocated.
As Streetsblog has covered several times before, I-980 is a proposed new corridor for regional rail, possibly connecting to a second Transbay tube to San Francisco. Since rail can carry the equivalent of the entire freeway in a fraction of the space, it would be possible to cap over the tracks and create a subway with new stations in downtown Oakland while increasing overall mobility around the region. A boulevard plus housing, parks, and other features could then be constructed in the footprint of the freeway.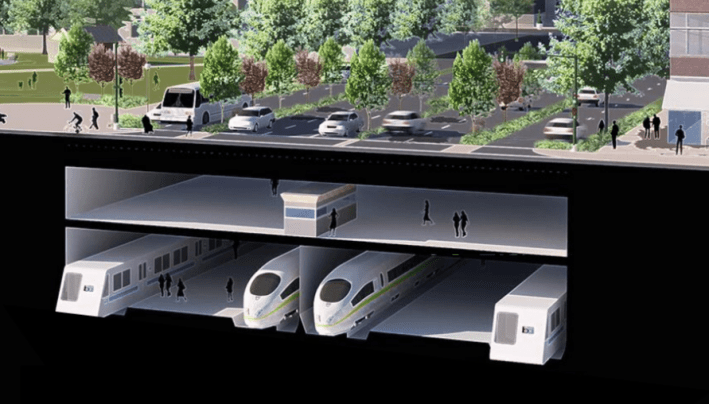 Momentum for more freeway removal is growing after the Federal Department of Transportation announced its Reconnecting Communities program. "The 2023 Freeways Without Futures report is the first to coincide with acknowledgment from the federal government of the inequitable and harmful impacts of urban highway construction," wrote CNU's Lauren Mayer, in an email to Streetsblog. "A number of campaigns featured in the report are applicants for federal Reconnecting Communities grant financing and our hope is that their feature in this report will help elevate the hard work of these tireless local campaigners. The outcomes of this first round of grant funding will also shape the overall tone and conclusions of our April report."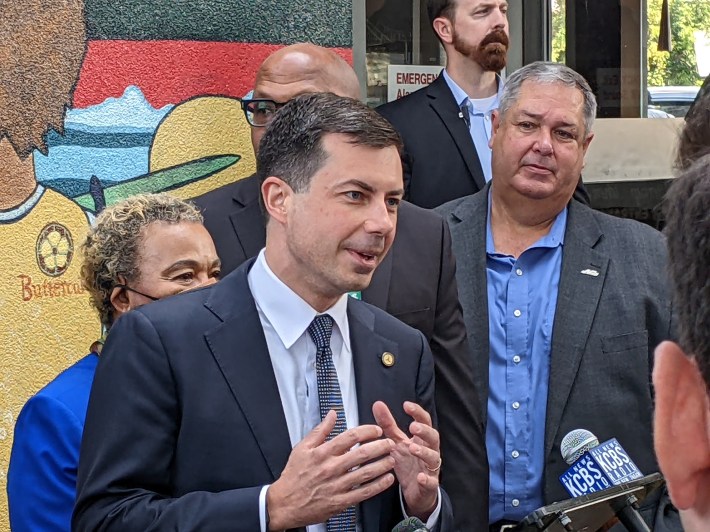 Not on the list this year is the idea of tearing down 101 and the remains of the Central Freeway in San Francisco, which has gained attention because of the recent commitment of State Senator Scott Wiener. That came too late for the CNU list. "We did our call for nominations in November 2022," said Mayer. "But believe me it's on our radar."
Meanwhile, state and county transportation agencies and some cities in the Bay Area are still in denial about induced demand and the futility of building new freeways and widening roads. For a recent example, the city of Oakley is starting a project to turn two-lane East Cypress Road into a six-lane stroad/surface-level freeway. This is to support new housing developments. This is despite investments in extending BART and improving Amtrak service to the area.
In a few years, when that stroad is traffic-choked again, Oakley will no doubt widen it to ten lanes, and so on and so on. Unfortunately, this is a pattern seen throughout the country, and it's not letting up. "That is really disappointing," said Mayer.
Stay in touch
Sign up for our free newsletter