Berkeley
Roundup: Hopkins Petition, Safety Report Card
2:24 PM PST on February 17, 2023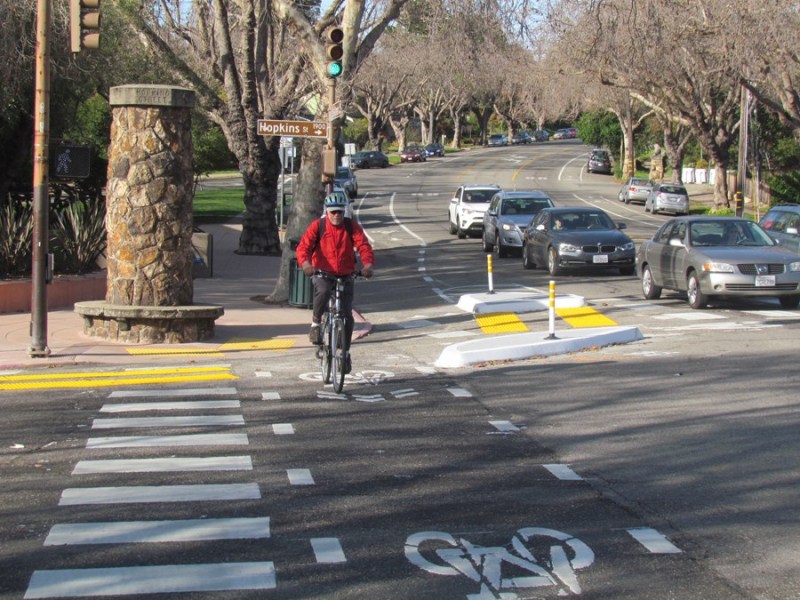 Here are a few Streetsblog news nuggets to start your President's Day weekend.
Berkeley advocates want your help in the ongoing battle to make Hopkins safe
Streetsblog has written several articles about the fight to make Hopkins street safe for cyclists and pedestrians. But despite significant victories, the battle continues. From a Walk Bike Berkeley statement:
The City of Berkeley has an exciting opportunity to bring safety and more mobility choices to all when Hopkins is repaved later this year. Berkeley City Council approved pedestrian safety features, transit improvements, and protected bike lanes for eastern Hopkins (from Sutter Street to Gilman Street) in May 2022. In April 2023, Council will decide how far west of Gilman to extend the improvements. Berkeley can't afford to miss this opportunity to make Hopkins safe, sustainable, and vibrant!

Unfortunately, a vocal, organized group of neighbors is trying to derail the plan, asking the City Council to prioritize car parking over safe routes to schools and shops on Hopkins for all Berkeleyans.
They're asking Berkeley residents to sign a petition written to the mayor and the city council urging them not to cow to parking interests and to make good on their Vision Zero pledges. You can sign the petition here.
How safe is your street? Walk San Francisco releases its latest traffic safety report card
Every year since 2019, Walk San Francisco has been issuing data analysis of each district and the safety of its streets. It takes a look at how many people have been hit in each part of the city. From Walk San Francisco's statement on this year's report card, which was just released:
Every 15 hours on average, someone is taken to San Francisco General Hospital after being severely injured in a traffic crash. In 2022, 37 people lost their lives in traffic crashes in San Francisco. That's because many of San Francisco's streets are dangerous, especially for people walking. There are around 160 miles of streets designated as 'high-injury' because crashes happen so frequently.

Since 2014, the City has made notable progress in redesigning many high-injury streets to better protect pedestrians and bicyclists, plus bring down driver speeds. But dozens of miles have yet to receive any safety improvements.
Be sure to check out their report card page and see how things are going in your district. They also include links to email your supervisor to demand safer streets.
Metropolitan Transportation Commission to pilot Lyft/e bike charging docks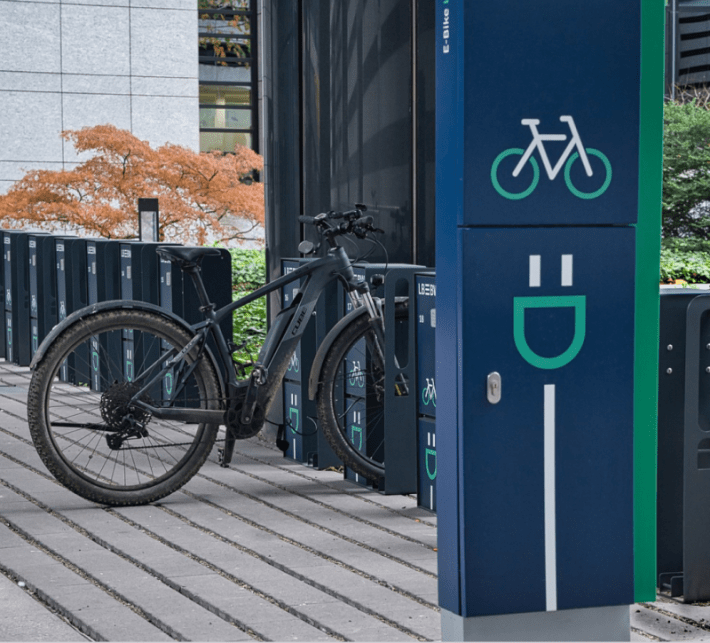 MTC approved $16 million last week to expand the number of e-bikes available through the Bay Wheels bike share system. Part of that money is to test out bike stations that also charge the electric bikes. From the MTC agenda item:
Staff seek authorization for the Executive Director to negotiate and enter into a sole source contract with Lyft, subject to funding being allocated, to expand shared electric bikes (e-bikes) in the Bay Wheels bikeshare system. The capital investment will include additional e-bikes, spare parts, docking stations, and infill docks in all five Bay Wheels cities and a station electrification pilot in San Francisco, with potential opportunities to expand the pilot to other member cities. This contract would also include a subsidized low-cost membership program for college students, and a new price accumulator for monthly memberships.
The investment will also reduce the cost of an annual membership by $19 and decrease per-minute fees for e-bikes by $.05. The e-bike charging station pilot, if successful and broadened, should do wonders to assure bikes are ready to go and San Francisco's hills don't dissuade riders.
Streetsblog San Francisco will be off President's Day, Monday, Feb. 20.
Stay in touch
Sign up for our free newsletter