Bike Lanes
Commentary: SFMTA Needs to Tow Bike Lane Parkers
It wouldn't take a lot of tows to get people thinking more carefully about where they park.
4:27 PM PDT on August 30, 2023
Note: GJEL Accident Attorneys regularly sponsors coverage on Streetsblog San Francisco and Streetsblog California. Unless noted in the story, GJEL Accident Attorneys is not consulted for the content or editorial direction of the sponsored content.
It doesn't matter if it's Elon Musk or someone without a pot to piss in, no driver shrugs off having their car towed.
I was thinking about this while getting a bagel for lunch at Schlok's Bagels on Fell Street last week, a notorious hot spot for bike-lane parking. I noticed the driver of a red Prius pull over and park in one of the many gaps in the "protected" bike lane. This was despite the fact that there was a clearly visible, empty parking spot in the garage next to Schlok's.
Watching cyclists struggle into traffic to get around her was too much. I asked Schlok's staff not to serve her unless she moved her car.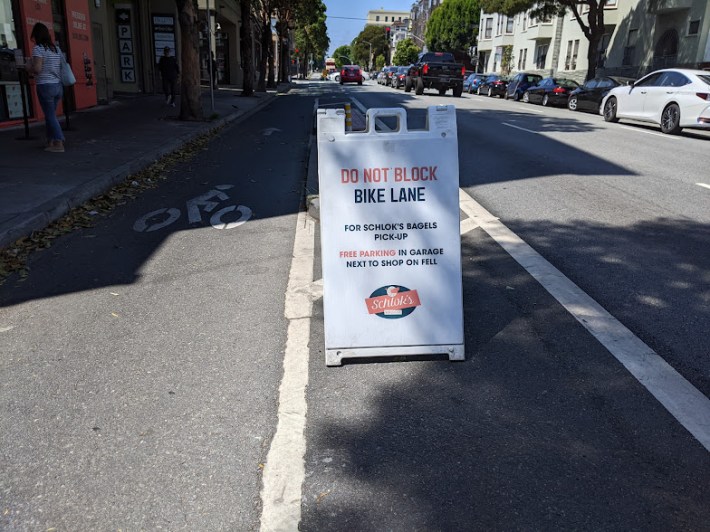 They agreed. Some of the staff even came outside and escorted her back to her car. But instead of moving, she sat in her illegally parked Prius and fiddled with her phone for a full ten minutes before finally driving away.
The driver's impudence and total disregard for others shouldn't surprise. The police don't enforce the bike lanes. SFMTA all-but doesn't either, as is well-documented by advocate Stephen Braitsch, who compiles research on bike lane violations. He found that only 2.4 percent of citations go to bike lane parking. The remote threat of a $162 fine obviously isn't enough to deter those drivers who don't give a damn in the first place.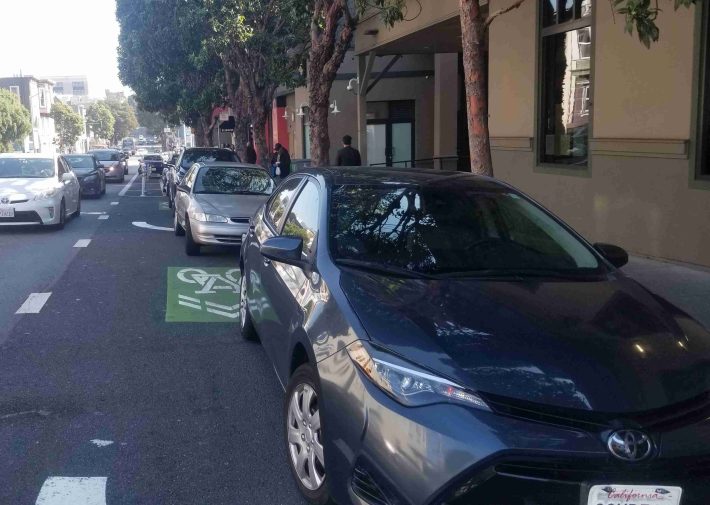 So let's forget ticketing and start towing--aggressively.
That gets past the thorny inequity issue of fines. SFMTA already has contingencies for waiving towing fees for people of low income. Moreover, unlike citations, towing actually clears the bike lane and makes the city safer, which is supposed to be the SFMTA's goal.
SFMTA's Stephen Chun confirmed that the city can (and theoretically already does) tow cars for blocking bike lanes, but it's extremely rare. He sent a list of nine cars towed from bike lanes in the fiscal year 2023 (see below).
But as anyone who lives in San Francisco can attest, there's more than nine cars parked in bike lanes citywide at any given minute. Braitsch told Streetsblog that he'd be "astonished" if the cars were towed just for blocking a bike lane. "They had to be abandoned vehicles," added Braitsch. Chun sidestepped questions about whether there were other issues with the cars.
The data also implies that no delivery trucks were towed from a bike lane in that period. SFMTA's director, Jeffrey Tumlin, doesn't think it's even worth citing delivery trucks since he says it's just a cost of doing business to UPS, Amazon, et al. Here's part of a Twitter thread he wrote in response to Braitsch's research:
He may be correct about citations and that redesigning streets for safety is more important (except that he isn't actually doing that). But it also misses the point. If SFMTA made a real effort and regularly towed cars and delivery trucks for blocking bike lanes, even companies as rich as Amazon or UPS would have to adjust behavior: they can't afford to have packages inside trucks sitting in city impound yards.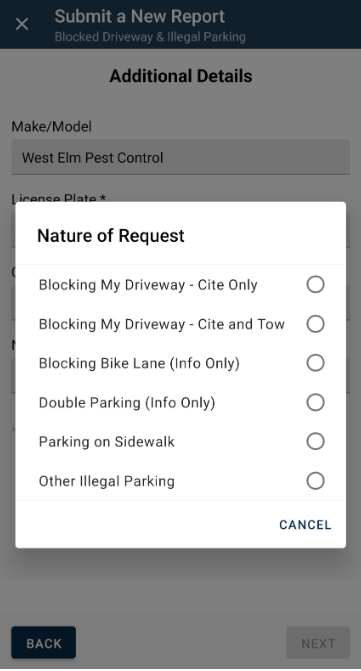 Instead, as Braitsch explained, SFMTA spends more resources citing and removing cars that block driveways--annoying, for sure, but not a hazard. In other words, despite what Tumlin wrote on Twitter, this is not about resources. It's about motorist convenience again trumping the safety of cyclists and pedestrians.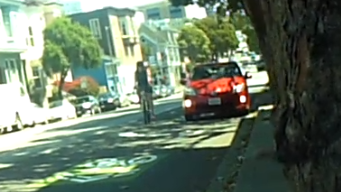 SFMTA should station tow trucks near bike lane-parking hotspots and give the tow truck drivers and parking enforcement officers direct, real-time access to the 311 reports of bike lane violations. The moment a report arrives, they would drive over, cite the violation, and tow the car.
That's the only thing that will clear the lanes and get selfish drivers to think twice about blocking them in the first place. Until then, SFMTA should be embarrassed that the employees of a bagel shop care more about bike safety than they do.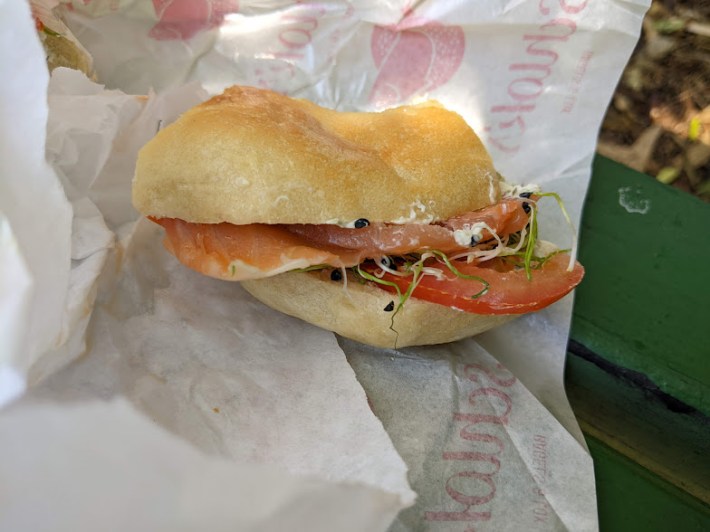 Stay in touch
Sign up for our free newsletter