Litter
Cleaning Streets to Celebrate Martin Luther King
4:31 PM PST on January 17, 2017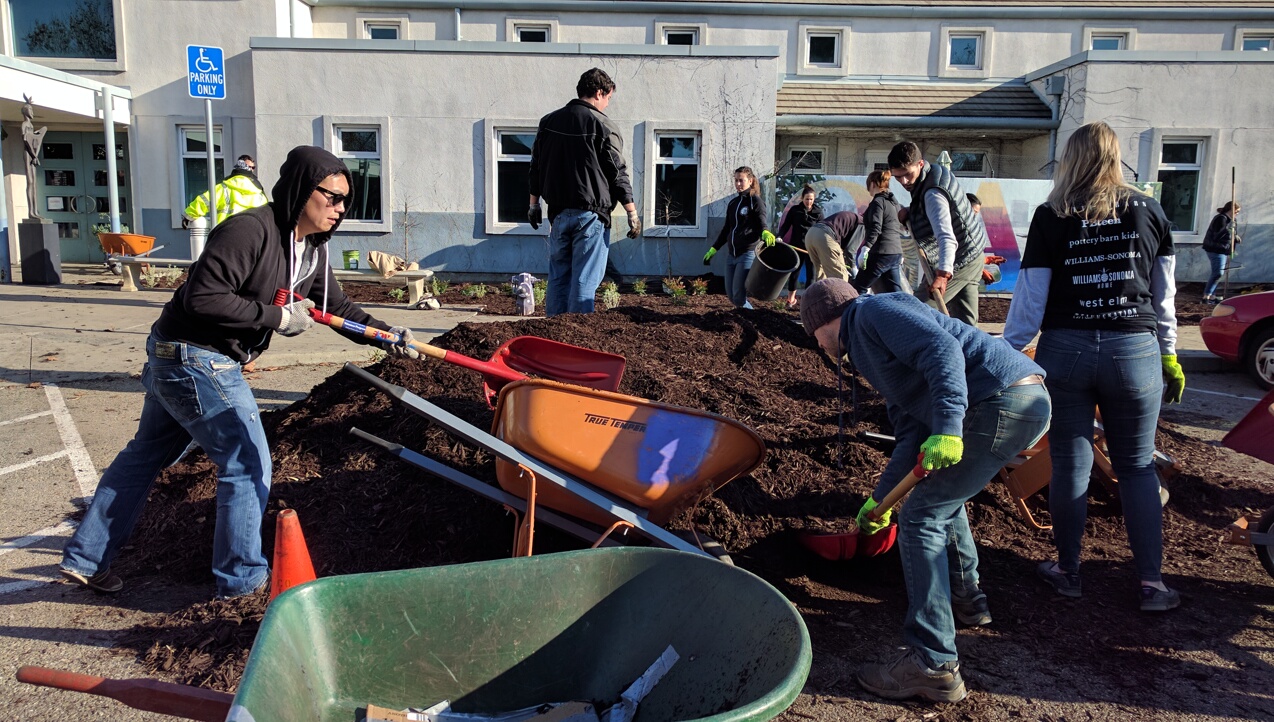 Yesterday morning, some 80 volunteers came to a Martin Luther King Jr. National Service Day event in Fruitvale, organized by the Oakland Office of Public Works, the City of Oakland, and Oakland City Councilmember Noel Gallo. The volunteers, who assembled near the BART station at 9, collected trash from nearby streets and public spaces, trimmed trees, and gardened the grounds of the Oakland Animal Shelter.
The event was one of several throughout the region, demonstrating the importance of giving back to the community and celebrating the memory of Martin Luther King.
"We expect to fill about seven trucks full of illegal dumping, garbage and trimmed trees from International Blvd.," explained Lisa Coto, a deputy with the council office.  "We're also mulching the grounds of the Oakland Animal Shelter."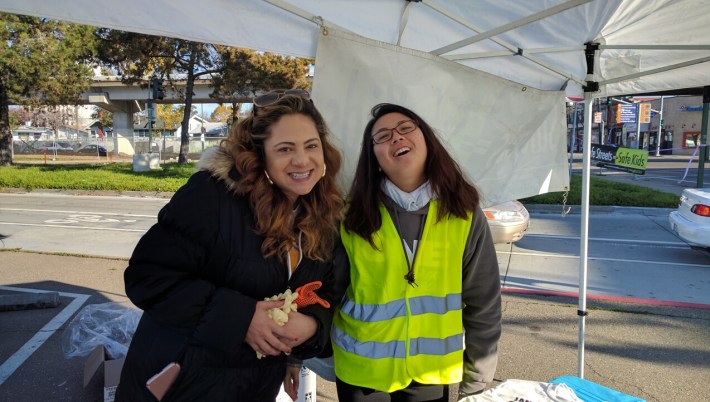 Streetsblog tried to get a sense of what all the volunteers, who were spread across miles of Fruitvale's streets, were doing. Groups of ten walked some of the sidewalks and corners of Fruitvale Avenue, picking up discarded trash. The most concentrated effort was at the Animal Shelter, where trucks had deposited a large pile of mulch which the volunteers spread out in plant beds.
Kara Hunter, who works for Williams-Sonoma, came in from San Francisco and was one of the mulchers. "Williams-Sonoma is spending MLK day volunteering throughout the Bay, giving back to the community," she explained. She worked with Kathy Lemmon, a lifelong Oakland resident. "I do animal volunteering and come to the shelter, and the outside of the shelter needs some love too, so I zeroed in on volunteering here."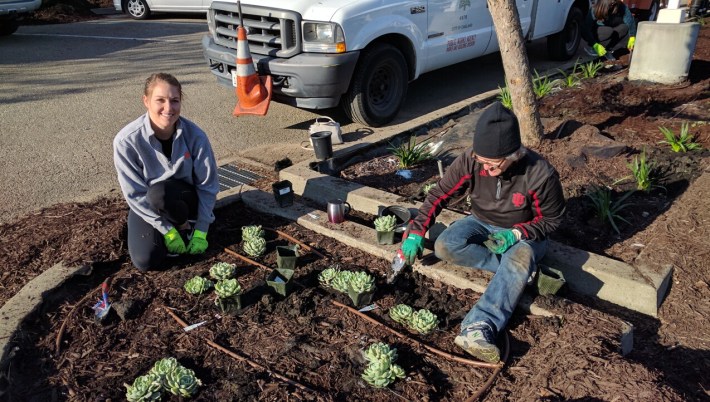 Diedre Martin, with Oakland Public Works, said the MLK day event is part of an ongoing effort to work with volunteers on clean up and beautification projects through the "Adopt a Spot" program. "We do litter clean up from the streets, basic clean up...the MLK day of Service and Earth Day are two of our biggest events," she explained. The mulch is more than just an aesthetic treatment, explained Clinton Pugh, a supervisor with Public Works. "This was a needy lot," he said of the animal shelter grounds. "We put in drought-tolerant plants, six trees--the mulching prevents weeds and gives nutrients to the plants."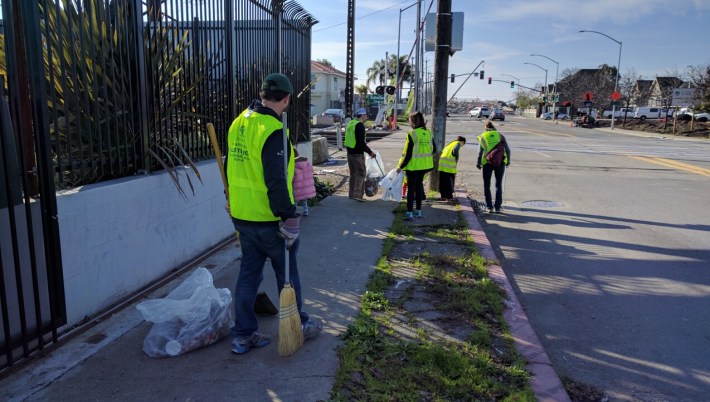 As Streetsblog has pointed out in previous posts, building livable streets must include keeping them clean and presentable too. There's a kind of self-reinforcing cycle--when people volunteer and clean up, they develop pride in the community and a better sense of place.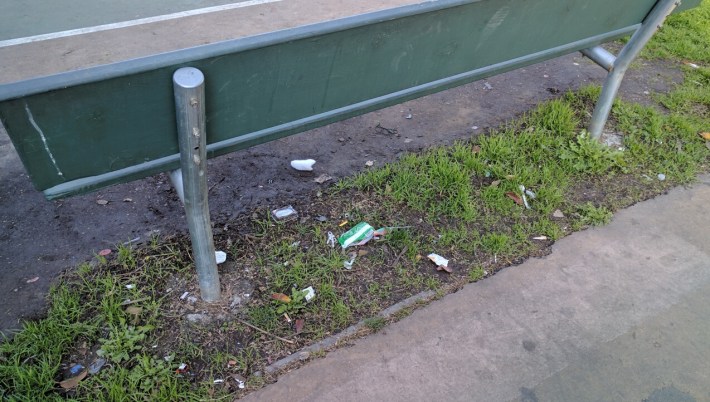 That said, these hard working volunteers have their work cut out for them. As crews returned from International Boulevard and Josie De La Cruz Park, it was clear that they had collected huge amounts of trash--and yet so much work remains to be done. Lets hope more people will volunteer throughout the Bay Area, and will continue to work whenever they can, until we get the clean, safe and inviting streets we all deserve.
Did you volunteer over the MLK holiday? Discuss why and how you feel you benefited personally. List past and future volunteer opportunities below. Be sure to leave links.
Stay in touch
Sign up for our free newsletter