Amtrak
Amtrak Crash Highlights Need to Accelerate Safety Upgrades in Bay Area
5:20 PM PST on December 19, 2017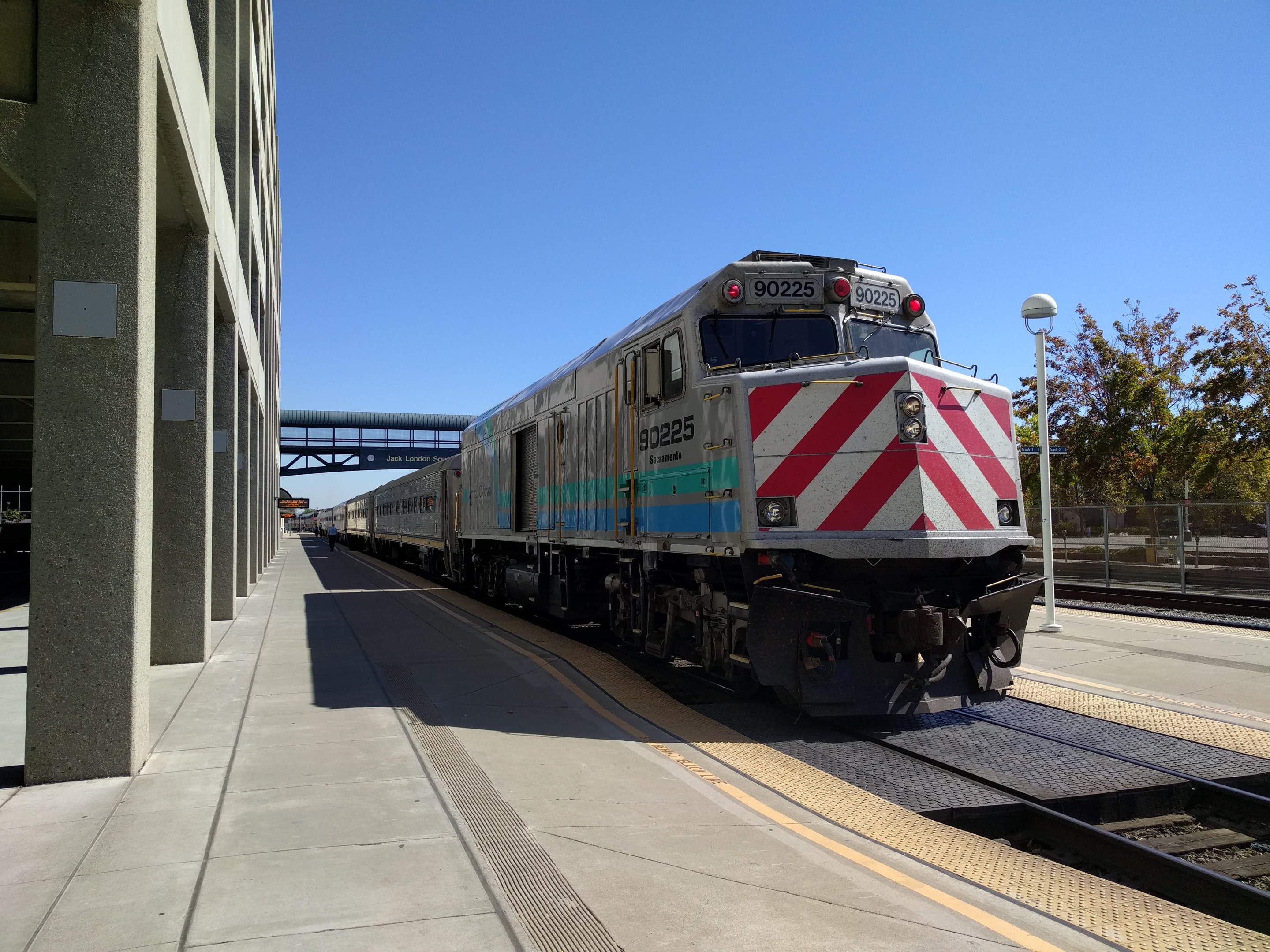 Note: GJEL Accident Attorneys regularly sponsors coverage on Streetsblog San Francisco and Streetsblog California. Unless noted in the story, GJEL Accident Attorneys is not consulted for the content or editorial direction of the sponsored content.
Yesterday morning Amtrak Cascades #501 derailed on a curve in Dupont, Wash. Jim Hamre and Zack Willhoite, advocates with the Rail Passengers Association (RPA), were two of the three people killed in the crash. They were riding the train on its inaugural run on a new track alignment that reduces travel times on the popular service between Seattle and Portland.
Federal Officials are confirming that #501 was traveling at 80 mph on a curve rated for 30 mph when it derailed.
It's a tragic coincidence that Hamre and Willhoite were part of an organization that has long advocated for rail safety measures that, it's starting to look like, would have automatically applied the brakes and prevented the crash. "Yesterday Jim Hamre became a martyr for more and safer passenger trains in the Pacific Northwest and beyond. His thoughtfulness, kindness, and humility informed decades of effective advocacy work for the Rail Passengers Association, with many years militating for the very line on which he perished," wrote Matt Melzer, a representative for the RPA, former San Francisco resident, and personal friend of Hamre's, in a post about the tragedy.
The safety measure in question is Positive Train Control (PTC). PTC is a safety system that uses computers, satellites, and radio signals to prevent a train from running a red light, speeding, approaching a turn too fast; it overrides the train driver and applies the brakes if he or she does something that could cause a crash.
Fortunately, PTC is getting installed on trains around the Bay Area, albeit way behind schedule. The Caltrain modernization program, for example, isn't just about electrification--it also includes PTC. The system was supposed to be live by 2016, but is now delayed and isn't expected to be operational until some time next year. Amtrak's Capitol Corridor trains, between Sacramento, Oakland, and San Jose, won't have PTC for at least another year, either. "Caltrain PTC is pretty involved and they've had a hard time breaking it in," said Dennis Lytton, a Bay Area-based rail-safety expert. Overall, he said PTC is "a pretty complex beast. "
The Marin-Sonoma SMART train, thankfully, launched with PTC already in place and is now the only federally regulated railroad in the U.S. to be completely outfitted with PTC. High-speed rail will also launch with PTC in place; the high-speed rail project is helping fund PTC installation on commuter railroads throughout California.
As reported in Streetsblog USA, PTC technology was mandated by Congress after a 2008 train crash in Los Angeles took the lives of 25 people. (It's hard to understand why it took until 2008 to pass a law mandating it--back in 1990, 453 people were injured when a train sped through a curve in Boston and jumped the tracks. Simpler versions of PTC already existed and could have been mandated back then.) Either way, the Boston crash, the L.A. crash, as well as more recent crashes in Philadelphia and New York, could have all been prevented by PTC. American railroads pretty much all missed the legally mandated deadline to go live with the system in 2015. On the Cascades route, where yesterday's fatal derailment took place, PTC is supposed to go live in 2018.
BART and Muni are regulated by a different entity than Amtrak and the commuter trains and, as such, have long had systems that prevent trains from running red signals. But the Bay Area systems that share tracks with freight trains--meaning Caltrain, SMART, and the Capitol Corridor Amtrak trains--are regulated by the Federal Railway Administration since they use the national rail network. Lobbying and foot-dragging by freight railroads, which own and share most of this network, have exacerbated delays in implementing PTC on commuter railroads and Amtrak.
All of that said, even when the safety systems are sub-par, rail is still more than 12 times safer than car travel per passenger mile--that was something Hamre and Willhoite knew well, which is part of why they advocated for more trains.
"I hope the national media picks up on his story and that it reverberates in the halls of Congress and regulators and the boardrooms of the Class I railroads, all of whom are culpable for dragging their feet on making crash avoidance the cornerstone of U.S. railroad safety culture," wrote Melzer in his post about his friend Hamre. "Then he and the other victims will not have died in vain."
Stay in touch
Sign up for our free newsletter