Elections
SPUR Talk: District 8, Housing Density, and the Mayoral Election
5:14 PM PDT on June 7, 2018
California's Transit Density Bill, S.B. 827, may have failed last April, in some part, because of San Francisco's mayoral contest, explained Alex Clemens of Lighthouse Public Affairs, at a post-election discussion today at SPUR's San Francisco location.
"827 became politicized for various communities and desires," he said. And it got dragged into local politics when mayoral candidate Jane Kim rallied against it as a way to score points against London Breed with west-side voters. But, said Clemens, "Don't hold it up for a framework for the city's politics," adding that new iterations of it will keep appearing until something passes.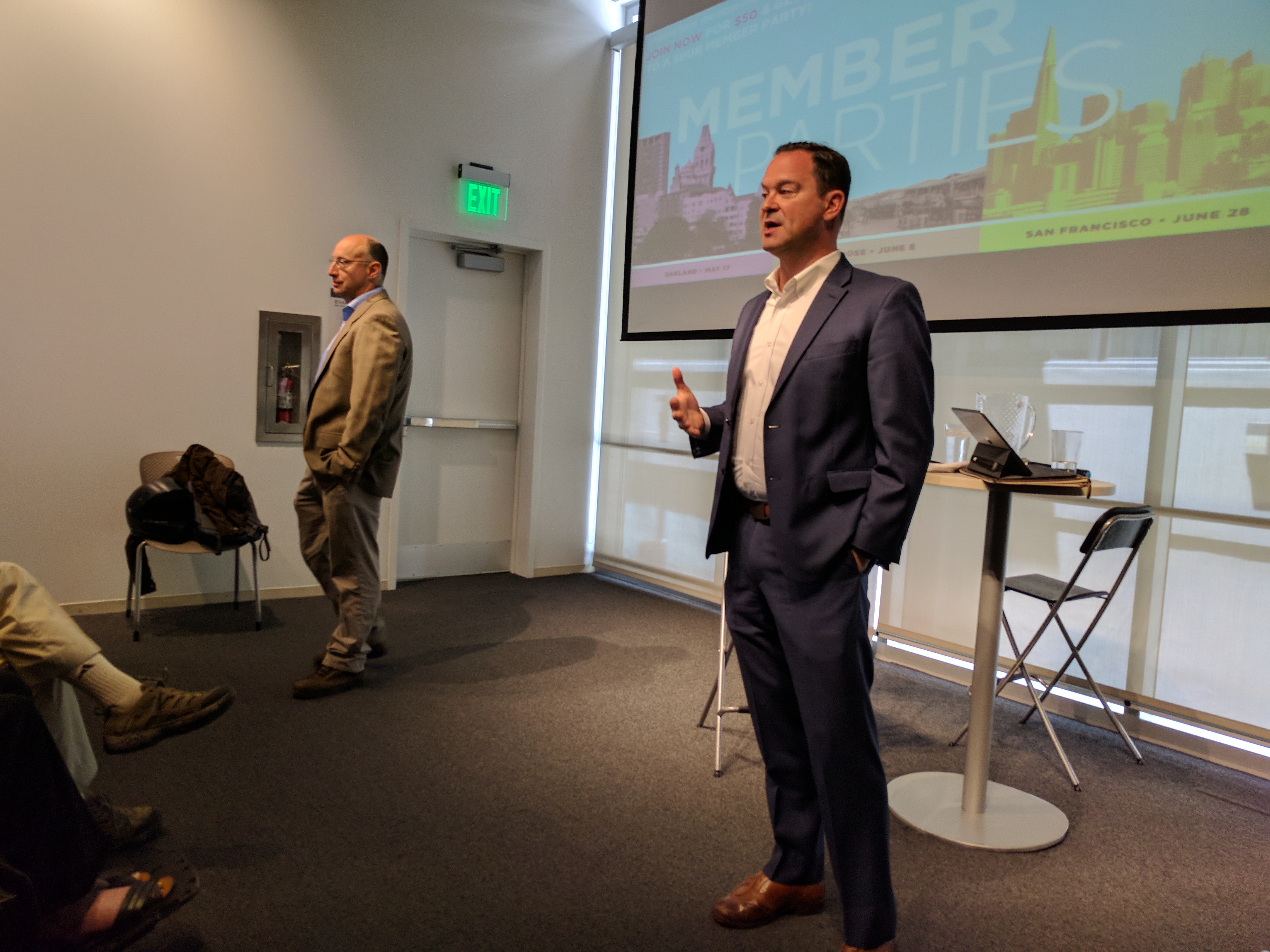 Meanwhile, Kim's strategy of leveraging backlash against 827 "didn't backfire, but it didn't help," said Clemens. At least it didn't help enough to defeat other voter dynamics, as she came in third, and the second choice of people who voted for her, as determined under San Francisco's ranked choice voting system, was primarily Mark Leno.
"There are still about 87,000 votes left to count," explained David Latterman of Fall Line Analytics, who also presented.
The race continues to be extremely close and it may take until next week to announce a winner. Of Kim's 38,949 votes that have been counted so far, 20 percent picked Breed as their second choice and 67 percent picked Leno.
Leno was extremely strong in District 8, where he scored well with the LGBT community. But D8 isn't traditionally as progressive as other districts, they explained, so second-choice votes there went to Breed more than Kim. And while Leno voters didn't always pick Kim as their second choice, Kim voters strongly favored Leno. So when Kim was knocked out, Leno suddenly surged.
There was no waiting to find out who won the Supervisor's seat in District 8. "Sheehy got a whooping," said Latterman. "And that's my official, mathematical analysis." The race went 61 percent to Rafael Mandelman and 39 percent to Jeff Sheehy. Sheehy was appointed by Mayor Lee when Scott Wiener won his campaign for the California Senate--and mayoral appointees traditionally have trouble holding on, they explained. Plus Mandelman had nearly all the newspaper endorsements and, of course, the blessing of the San Francisco Bicycle Coalition, which was disappointed by Sheehy's sometimes lackluster support on bike lane projects. "This was a blowout. One of the biggest blowouts I've seen," said Latterman.
The other clear news for voters from the livable streets movement was, of course, Regional Measure 3, the increase in tolls to help fund transportation projects. "RM3 was the most important thing on the ballot other than whether or not we should poach other sports teams," quipped Clemens, referring to the failed Proposition I. He added that RM3's victory is a continued indication that Bay Area voters can still come together to do what is necessary to fix major transportation and infrastructure problems, at least sometimes.
Both analysts were concerned about the fact that the next mayoral election comes so soon--one year after the November 2018 ballot. That means, whether Breed or Leno wins, neither will have a mandate. That also means that within in a few months he or she will have to start campaigning again. "By lunchtime" after taking office, quipped Clemens, adding that "Whoever ends up mayor, they need to hustle...neither blew away the city."
And by hustle, he also means work hard and take advantage of the short "honeymoon" period after they take office where they can actually make appointments and try to get some legislating done before it's time to start running again. That said, both Clemens and Latterman said they think Leno and Breed sincerely care about the city, and that San Francisco will be in good shape under either one of them.
They added that this election could also be a referendum on ranked choice voting--if Breed wins, many will wonder, "what's the point?" And if Leno wins, the left will retrench to protect it.
So who do they think will be the next mayor? If trends continue as the counting goes on, it's Leno. But if there's a shift very soon, like today, towards more votes getting counted for Breed, she'll win. Still, it remains a "coin toss," said Latterman.
"A 1,100-vote lead ain't much," said Clemens. " If I were a betting man, and I am, I would need to take points to bet on London Breed as the next Mayor."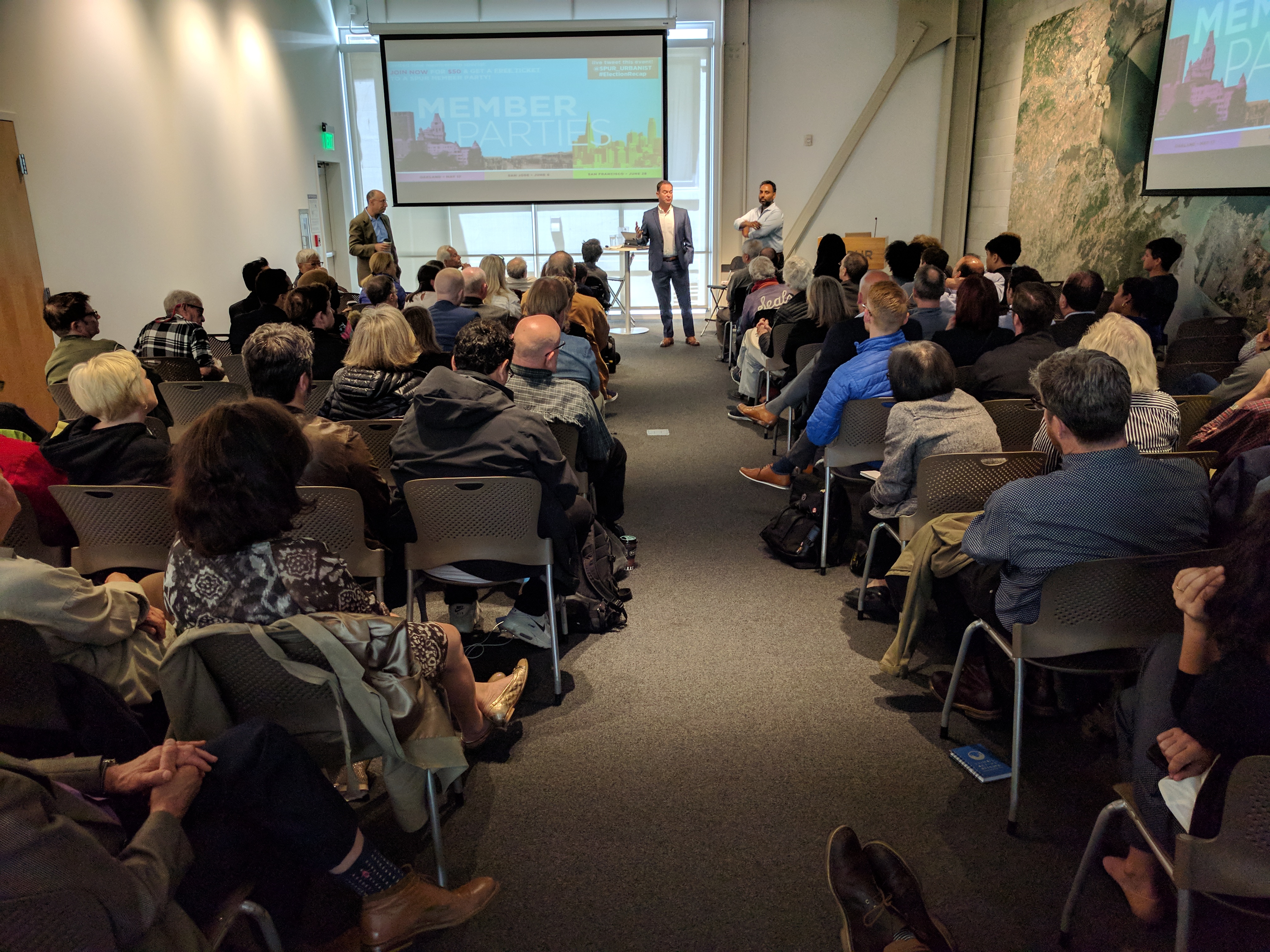 For additional election coverage in San Francisco, click here. For statewide coverage, here.
And for more events like these, visit SPUR's events page.
Stay in touch
Sign up for our free newsletter