BART
Geary Subway? New Transbay Tube? Clean Trains? BART Candidates Discuss
5:10 PM PDT on September 18, 2018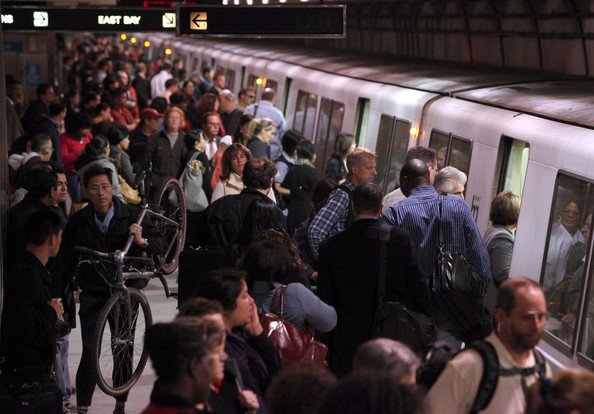 Note: GJEL Accident Attorneys regularly sponsors coverage on Streetsblog San Francisco and Streetsblog California. Unless noted in the story, GJEL Accident Attorneys is not consulted for the content or editorial direction of the sponsored content.
It happened in the middle of the afternoon. A BART rider named 'Melissa' was attacked with a skateboard. "We've heard of the high-profile cases, the murders, but we don't hear about all the other cases," said Melanie Nutter, a candidate for BART District 8 who spoke at last night's candidate forum in SoMa. Some young men were harassing Melissa, so "she said 'back off,' and was assaulted." There are so many incidents that many people have stopped riding BART altogether, said Nutter.
Making BART feel safe was a major topic at the forum, which was sponsored jointly by the San Francisco Transit Riders and Seamless Bay Area.
BART District 8 contains the system's busiest stations, including Balboa Park, Montgomery, and Embarcadero. Nick Josefowitz, who is running for the San Francisco Board of Supervisors, currently holds the seat, but will vacate it in the fall. Some forty transit advocates filled the San Francisco Transit Riders Folsom Street headquarters to hear from the six candidates who want to replace him.
District 8 has the busiest stations, but also covers the densest swath of San Francisco that is nowhere near BART. "I want rail service to the Westside," said Brian Larkin, a candidate who worked for BART on staff and as a consultant. He pointed out that voters in the Richmond can't actually use BART because they're so far from existing stations. He envisions a new, two-level tunnel under Geary that will carry BART and Muni. "A generation of potential BART users will live and die if we don't champion this right now."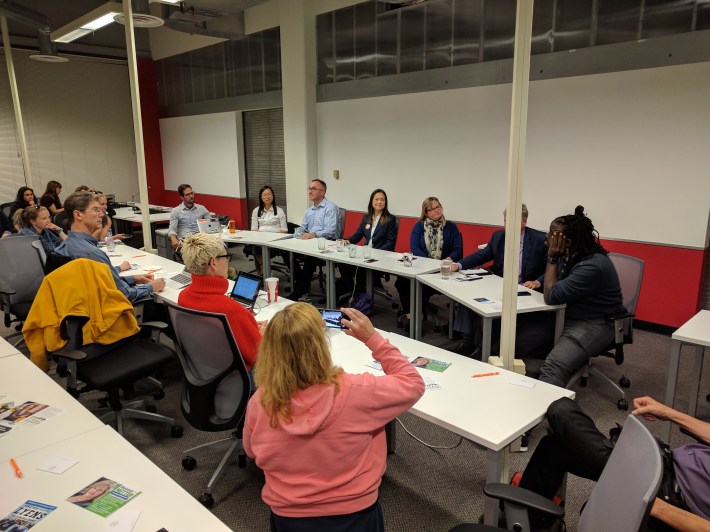 Beaudry Kock of Seamless Bay Area moderated the panel. He asked the candidates about many big-ticket ideas, such as a second Transbay Tube.
"You feel the crunch; we need it yesterday," said Janice Li, a candidate who currently works for the San Francisco Bicycle Coalition. But, if there is going to be a second tube, should the priority be to make it compatible with BART's non-standard, wide-gauge trains, or should it be standard gauge?
"Let's have something standard now," added Li. "Timeline for that? Today."
Larkin said he's ambivalent about gauge until the project is further along, but leans towards standard gauge because of its compatibility with non-BART systems and the fact that it can take advantage of disused rail lines in the East Bay for future extensions.
Either way, "the longer we delay the more expensive it becomes," said Jonathan Lyens, who worked in city government and advocacy and has the endorsement of the San Francisco Democratic Party, among others. "As to the gauge, that conversation is sadly probably ten years away, but we probably need to have both."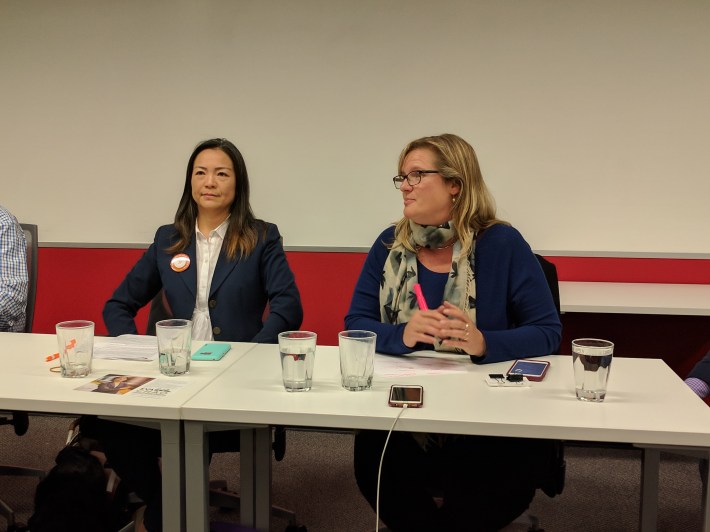 "Yes, yes, and yes," said Melanie Nutter, the candidate who was Director of the San Francisco Department of the Environment under Mayor Gavin Newsom and Mayor Edwin Lee. She was also Deputy District Director for the U.S. House of Representatives Speaker Nancy Pelosi. She argued that her connections to Pelosi and Newsom will help in the funding fight for a second tube. "We need that tube to meet future demand. I'm disheartened that [even though] the 'fleet of the future' will have more doors, and trains can run closer together, ... we'll still max that out in ten years." Eva Chao stressed the importance of having a second tube to minimize economic damage from a major earthquake. "There will be a huge one in the next thirty years, as big as point-nine or greater--by building another tube we can assure that if something happens to the bridge or our main tube that we can have a second to use, so that timeline should be as soon as possible."
But what about some of the fundamental problems with the existing system, such as the drop in weekend ridership and the feeling that the system isn't safe from crime? "We need to lower fares during nights and weekends," said William Walker, a native of the Bay Area who has worked for SFMTA and Los Angeles Metro (where he lived for five years, without a car, he added). He also wants more 'eyes and ears' available in stations and platforms to help make riders, especially late-night riders, feel comfortable and safe. "For every police officer, you need to add an unarmed ambassador helping folks ride to and from."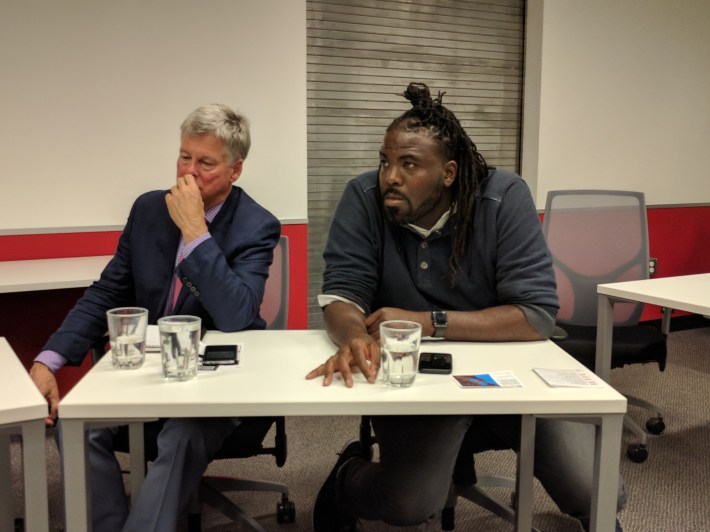 "Many women have come to me and said 'I won't ride BART at night anymore. I literally don't feel safe,' said Nutter. She agreed with Walker that there should be unarmed ambassadors, but also said "we need to fill the 26 open BART police positions." She added that those officers also need training in de-escalation and cultural sensitivity.
"The riders are telling us the experience is terrible," said Lyens. "I would like to increase lighting in our stations... and we need to increase community service officers, so people always have a BART employee in sight." Lyens, who is blind, also stressed the importance of having clean and accessible elevators for the disabled. He said elevator breakdowns should be considered an emergency and that BART "must start to invest in the rider experience and bring riders back."
The candidates agreed that many of BART's biggest problems are a reflection of larger societal ills. "It's not like you get off at Powell and you feel like you can drop your guard. Wrongo. Things are tough on the streets too," said Larkin, who added that part of keeping BART clean comes down to setting up good management structures, incentives, and review processes for station attendants. Li stressed bringing social workers and outside organizations into the system to deal with chronic problems such as homelessness on BART trains. Lyens wants more attention put on securing BART from outside ills. "We need to do a better job of hardening our system, we need to replace our fare gates, and bring the elevators within the fare gate," he said.
Nutter charged that some of BART's safety woes come down to a failure of culture. She said Melissa, the woman who was assaulted with the skateboard, was unable to get help from BART staff, train operators, or the public, which she said is part of a greater failure in BART management. "She couldn't find BART police, had to wait hours for EMTs... what can BART do to help build a culture of supporting each other?" she asked. Figuring out how to change that culture, she implied, will be key to making BART feel safe and secure.
Stay in touch
Sign up for our free newsletter