Megaprojects
SPUR Talk: Cities and Transportation Megaprojects
4:40 PM PST on November 28, 2018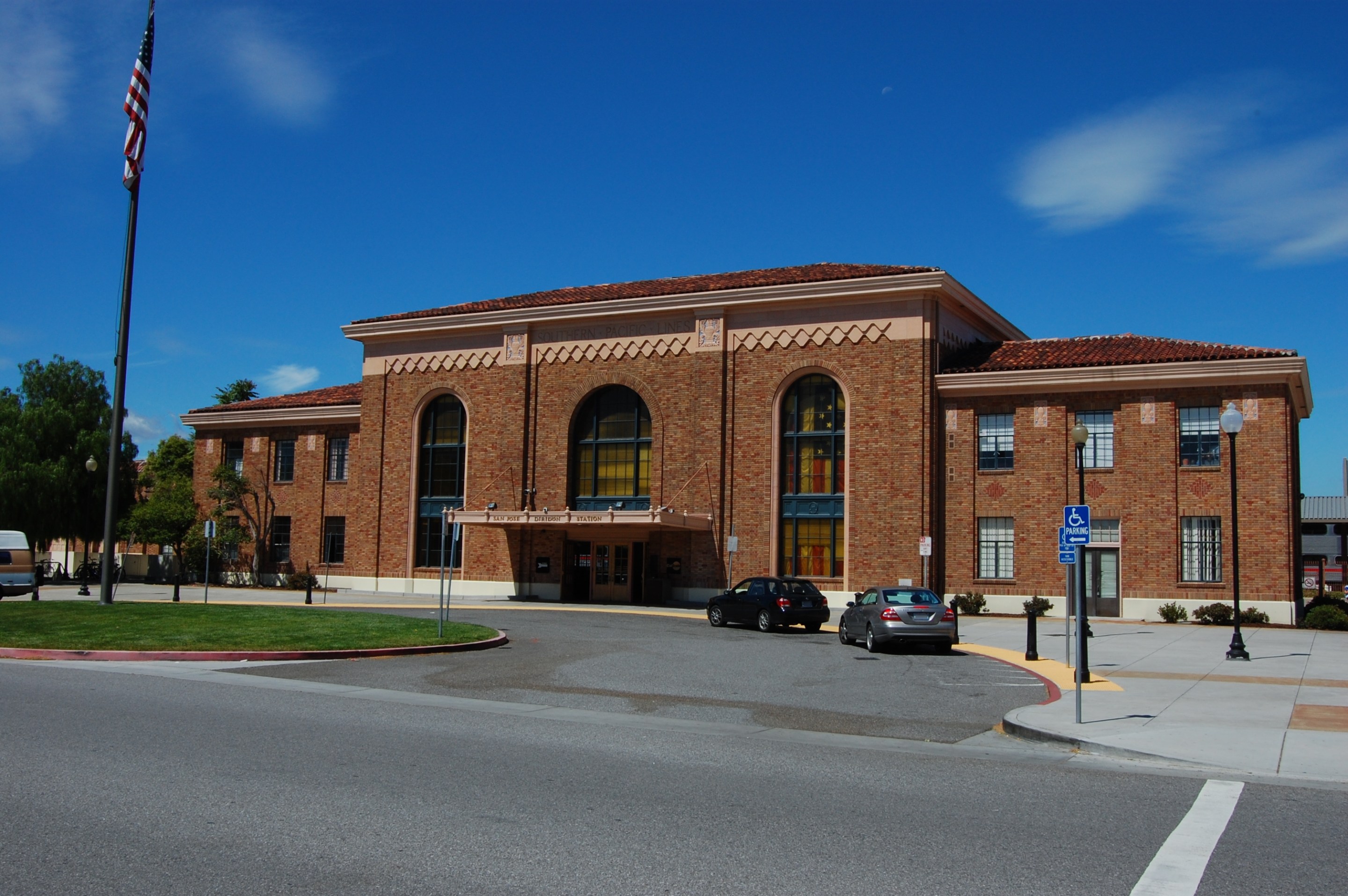 Note: GJEL Accident Attorneys regularly sponsors coverage on Streetsblog San Francisco and Streetsblog California. Unless noted in the story, GJEL Accident Attorneys is not consulted for the content or editorial direction of the sponsored content.
A 70-foot viaduct over Caltrain's right of way that would cast a huge shadow on the area around San Jose's Rod Diridon Station was part of the original plan for high-speed rail. Eric Eidlin, station planning manager with the City of San Jose, explained that the proposed viaduct "came from a desire not to mess with Caltrain's tracks." The viaduct would also have created a "disjointed passenger experience" for rail users. Eidlin was speaking during a panel at SPUR about cities and inter-regional megaprojects.
According to Eidlin, planners at the California High-Speed Rail Authority (CAHSRA) were looking for the simplest way to get trains through the city. But their proposed solution was at odds with San Jose's plans for Diridon to become a major regional hub connecting HSR, Caltrain, BART, and light rail, all serving office and real-estate development in the city center. It has to be an effective transportation hub, "...but not at the expense of pedestrians who live on the west side of the station and work on the east side—the station has to be a connection, not a barrier," he said.
While CAHSRA was surely part of the problem, Eidlin emphasized that the bigger culprit for the types of disjointed stations we end up designing is fragmented governance in transit.
Fortunately, current plans developed by the city of San Jose strive to make Diridon more like stations in the Netherlands, said Eidlin. The City of "Utrecht only has 300,000 people, but all national rail-lines come together at its main station, which is a massive transportation facility that handles twice as many people as SFO every day--and it's a stone's throw from a quaint medieval town. It is space efficient and can be put in a dense urban area."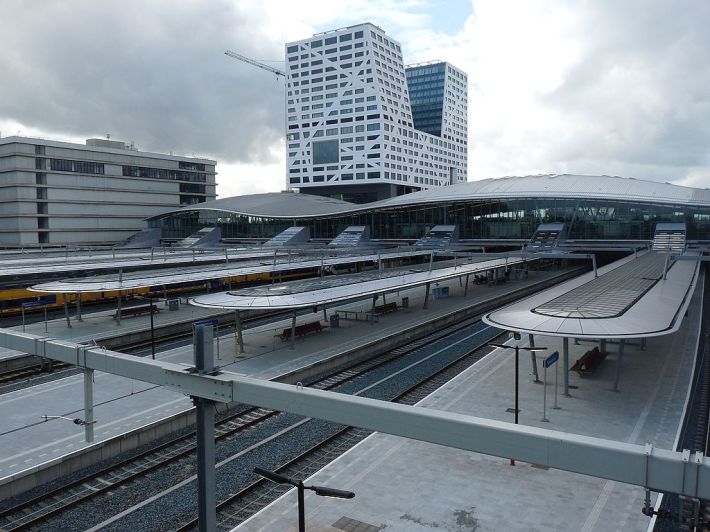 Planners of megaprojects tend to lose track of the need to integrate with urban fabric, so cities need to be out in front of large regional projects, said the panelists.
"This is the urban century," said Elizabeth Deakin, who teaches urban planning at UC Berkeley. "Metropolitan regions are the key drivers of economic growth. It's where most innovation happens."
And if those big urban centers are to continue to drive that innovation, they require megaprojects and infrastructure--such as the Oakland Bay Bridge, the Transbay Terminal, and high-speed rail. The trouble is that if city-level planning is forgotten, the result can be some weirdly dysfunctional solutions. Deakin illustrates it this way: "I used to tell my students the most efficient way to run buses is to never open the doors. If we got rid of passengers, it would be much more efficient."
It would also, of course, be ridiculous. But cities bear the brunt of this kind of thinking when, for example, state transportation agencies build freeways right through city centers, destroying and dividing the very communities they were ostensibly there to serve.
Keeping the community in mind--as well as its present and future needs--is the idea behind San Francisco's Rail Alignment and Benefits Study (RAB). That project looks at how to get both high-speed rail and an electrified Caltrain into downtown San Francisco, explained Doug Johnson of the San Francisco Planning Department. "Our goal is to knit the city back together," he said of plans to put more of the rail alignment underground. "Mission Bay is incredibly isolated from the rest of the city, with only 7th and 16th allowing access," he said. "By extending the tunnel to around Cesar Chavez, we allow seven new crossings to finally integrate a huge part of the city that was cut apart a long time ago."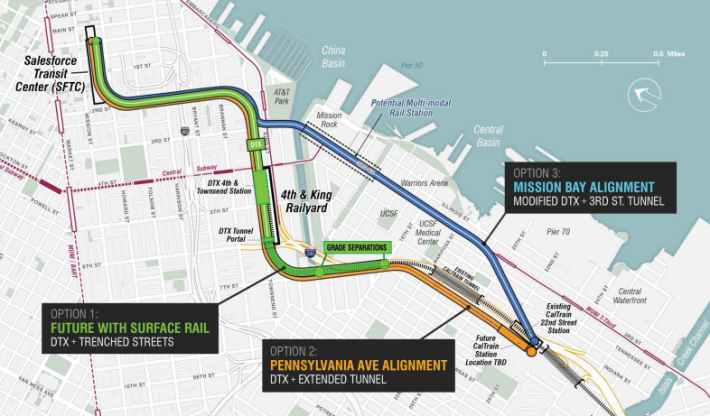 And although it wasn't part of the RAB study, Johnson also hopes I-280 will eventually be torn down as well, to further that re-connection. However, he cautions, that will be politically difficult. "Unlike the other freeways that were damaged by earthquakes, this freeway--depending on your opinion--is in quite good health, so it would be an expensive and difficult process to get it removed, with Caltrans in particular."
In fact, jurisdictional conflicts and overly complex management structures were recurring themes that explained why megaprojects are often so trouble-plagued and over budget.
Eidlin said he would like to see a model closer to how station planning is handled in France, where a smaller bureaucracy gets to make "any decision on how you bring rails through." He recalled speaking to a French construction manger on a project to rebuild an HSR station in Bordeaux. "He said they were able to make decision on major topics in thirty minutes."
But Deakin said the French build tighter, more locally oriented management structures for projects because they have more confidence in bureaucracies. In California, there's so much 'oversight' from boards and different regional entities that decisions become impossible and planning becomes reactive--based on mitigating disruptions to communities, instead of planning with community needs in mind in the first place. That's part of why she supports San Francisco's decision to fund the RAB study independently, prioritizing local development needs. "Plan for how you're going to create the city in the first place."
Creating locally focused planning agencies to help manage megaprojects is a worthwhile goal, but the question is how? "The tool we've tried to use in California is the Joint Powers Authority," said Deakin. "But sometimes it works, and sometimes it doesn't. Look how we struggle to fund Caltrain. Maybe not all JPAs are equal, and we should ask what are the characteristics of ones that are robust?"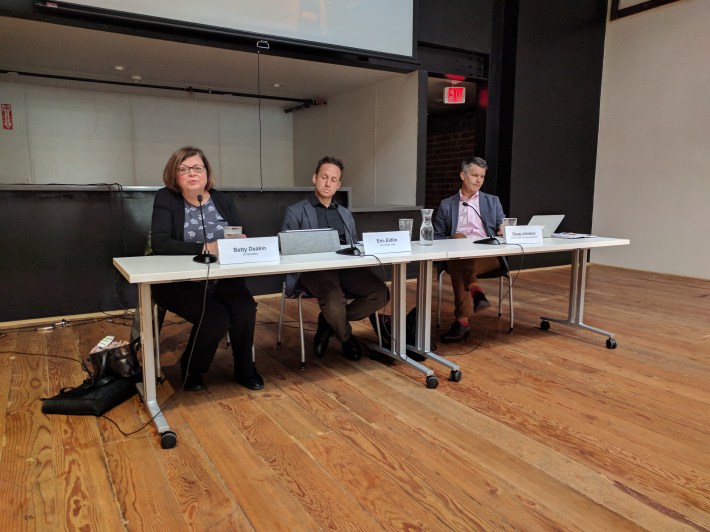 For more events like these, visit SPUR's events page.
Stay in touch
Sign up for our free newsletter