Oakland
SPUR Talk: the Future of Downtown Oakland
8:02 AM PST on January 6, 2023
Imagine a downtown Oakland with protected bike lanes, more mixed-use buildings, and better connections for pedestrians, cyclists, and bus riders between downtown, Jack London Square, and West Oakland. Those are just a few of the ambitions encapsulated in the new Downtown Oakland Specific Plan (DOPS), presented during a SPUR talk Thursday afternoon.
Perhaps the single-most most exciting aspect of the multi-faceted plan: "It lays the groundwork for the future transformation of the I-980 corridor," explained the city of Oakland's Joanna Winter, one of the authors of the plan and a panelist at the presentation. "It's imagined converted to a multi-lane boulevard with transit below, connected to the second Transbay crossing." The idea would be to cap over the huge trench created by I-980.
Oakland would be working on its plan with concurrent efforts, such as Link 21, which might convert I-980 into a heavy rail subway and bring trains from San Francisco. "And then a street could be built on top of that new BART and Amtrak line," said Oakland's Ed Manasse, another of the panelists.
Capping I-980 would have a huge equity component too, explained the panelists, by rejoining the traditionally African-American community of West Oakland to the core of downtown. Equity is baked into all aspects of the far-reaching plan, which would touch every part of downtown from Laney College through Chinatown to Jack London Square, Uptown, and the Port.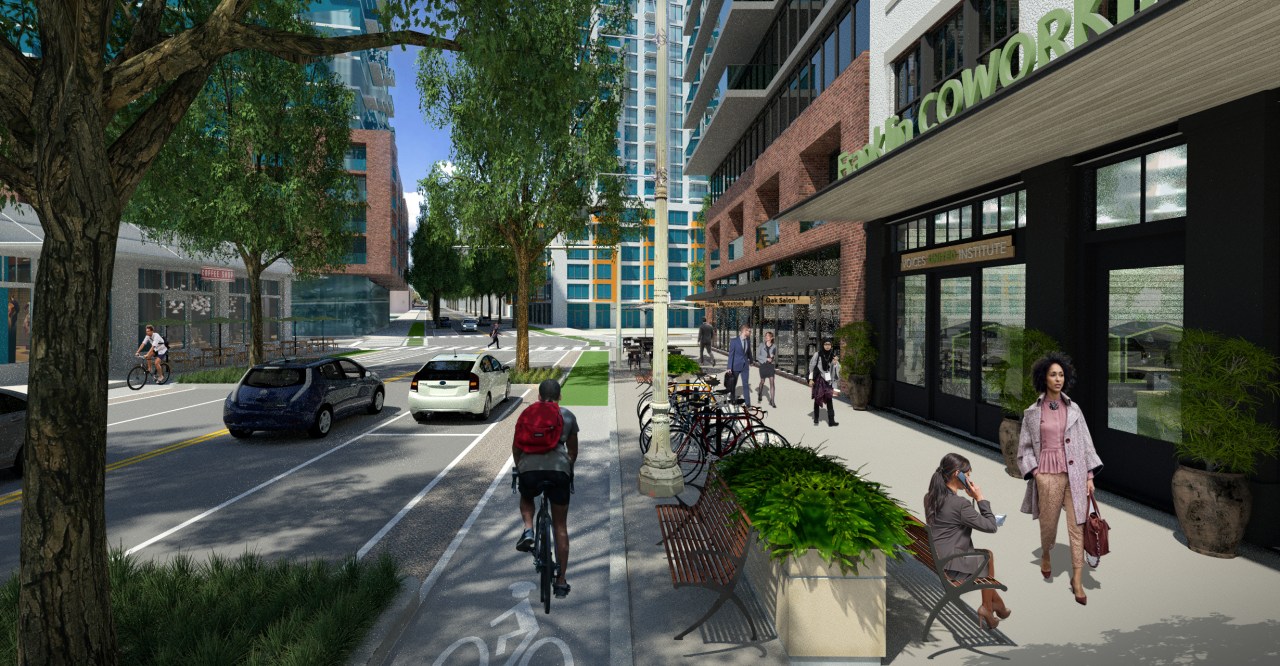 "It will orient dense housing and employment to meet our environmental goals, including locating the highest density at major transit centers, like the BART station and the central Broadway spine with all its buses," said Winter. In addition, developers will be given the right to build higher and denser if they provide community benefits, including low-income housing. "It will also generate long-term tax revenues, that can go towards other city services, including maintenance of parks and streets," she added.
The planners also recognize that post-COVID, remote work is probably going to stay for many jobs. "We will continue to build a mixed-use downtown," added Winter, "with residence and retail supporting each other. But the plan doesn't rely on office jobs near transit." The idea is to also push for businesses such as biotech labs and research and development that don't allow for work-from-home.
The plan is designed to promote a variety of ground-floor businesses "...creating more interaction in the downtown," said Laura Kaminski, also with the city of Oakland. The plan also aims to protect high-paying, light-industry-style jobs adjacent to the port.
And, of course, the idea is to push Caltrans and continue efforts for better connections for pedestrians and cyclists underneath the other big freeway that chops up downtown Oakland: I-880, which divides the Jack London waterfront district from the rest of the city. "It will build upon and support another plan, TOWN, or Transforming Oakland Waterfront Neighborhoods," said Manasse. "DOT has done a tremendous amount of work that's already underway to improve the connections between West Oakland, Chinatown, and the Jack London Square districts."
It all sounds great. And some of these improvements are already underway, such as the bus-only lanes on Broadway. Those lanes would be extended to Jack London Square. But from Streetsblog's view, the fact is that the freeway under crossings Manasse was talking about remain absolutely foreboding and dangerous for anybody not in a car, despite years and years of planning and proposals. Which leads to the million-dollar question asked by an audience member, read by SPUR's Ronak Davé Okoye to the panel: what assures that all these nice plans actually get built, rather than gathering dust on some shelf in the city hall library?
The answer was not entirely reassuring. "We're talking about an ongoing implementation committee that involves community members," said Winter.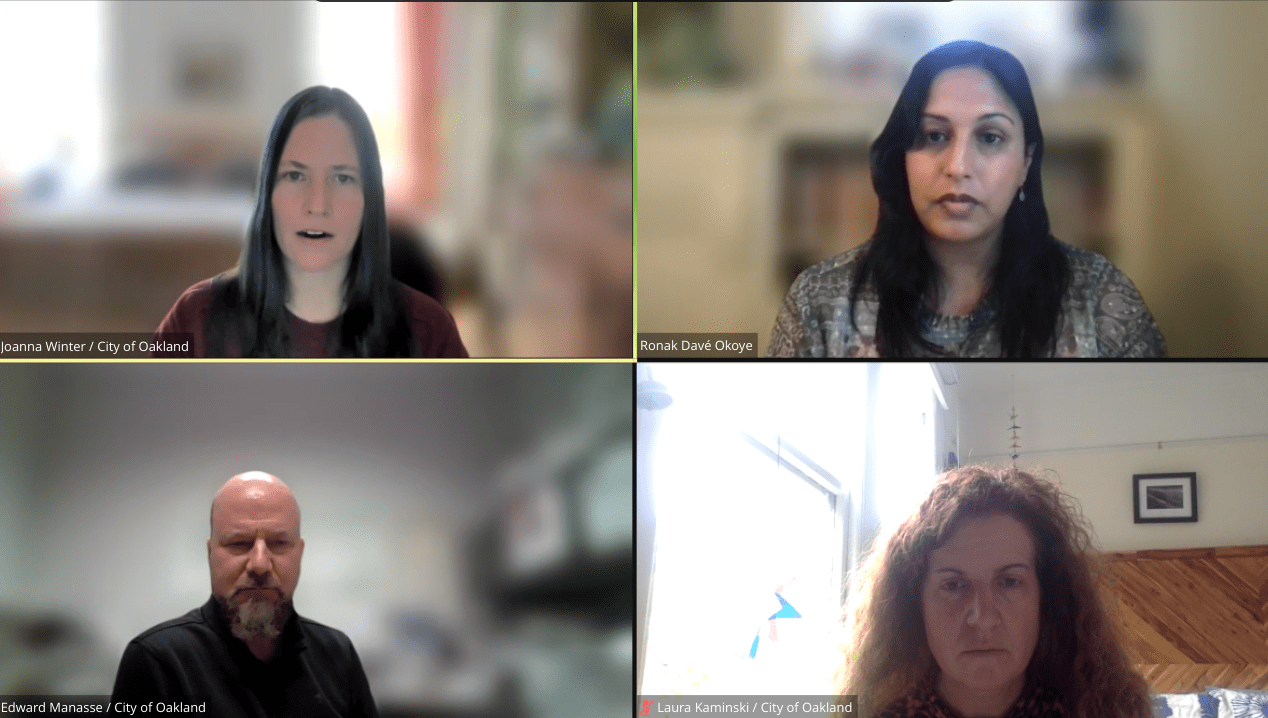 For more events like these, visit SPUR's events page.
Stay in touch
Sign up for our free newsletter