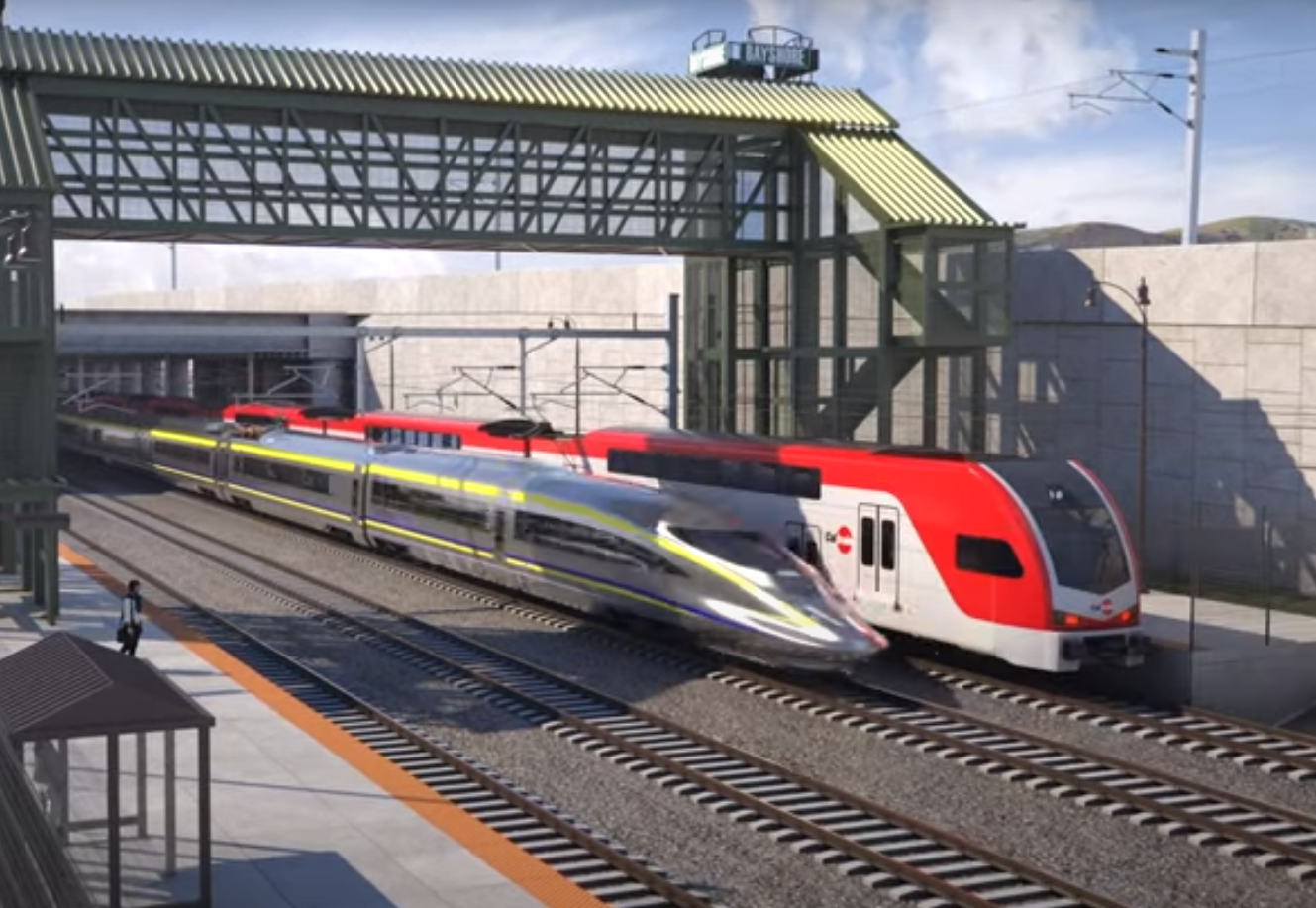 Note: GJEL Accident Attorneys regularly sponsors coverage on Streetsblog San Francisco and Streetsblog California. Unless noted in the story, GJEL Accident Attorneys is not consulted for the content or editorial direction of the sponsored content.
With the remainder of Prop. 1A's state funds now safely in hand, California's High-speed Rail project is competing for federal funds while it continues design work for the Phase 1, Anaheim to San Francisco system. And construction continues on the nearly 120-mile Central Valley spine of the project. On Monday, Northern California Director for the California High-Speed Rail Authority Boris Lipkin was giving a Caltrain corridor tour to new CAHSRA employees. Caltrain will one day share that corridor with high-speed trains between San Jose and San Francisco. Streetsblog was invited for a quick update interview session at the Salesforce Transit Center, part of that tour, and the future station for bullet trains arriving and departing from throughout the state.
***
Streetsblog: So what brings you to the world's most expensive bus stop today? Sorry, I mean the Salesforce Transit Center, the future Grand Central Station of the West.
Boris Lipkin: Ha. Today we did a staff ride on Caltrain from San Francisco to San Jose and then back up to Millbrae, where we changed to BART. Then we rode to Embarcadero and walked over to Salesforce to see the transit network and Caltrain and everything that will one day be part of our system. I want new staff to see the corridor for themselves to get a better understanding of where HSR fits in and what are the key hubs of connectivity so they understand how it will all work.
SB: And what did they see that they wouldn't have seen six years ago?
BL: The biggest thing is all the progress on electrification. When you ride now you see wires everywhere, poles, substations. And we rode by the maintenance facility and saw the new Caltrain trains. It's now very close to completion. Service should start in 2024.
SB: It must be exciting to see tracks that will soon be capable of running your trains.
BL: It's exciting to see the modern electrified railroad Caltrain is going to be. And it's the precursor for bringing HSR onto the Peninsula. We've also completed all the environmental clearances for defined projects and further improvements we want to make along the Caltrain corridor.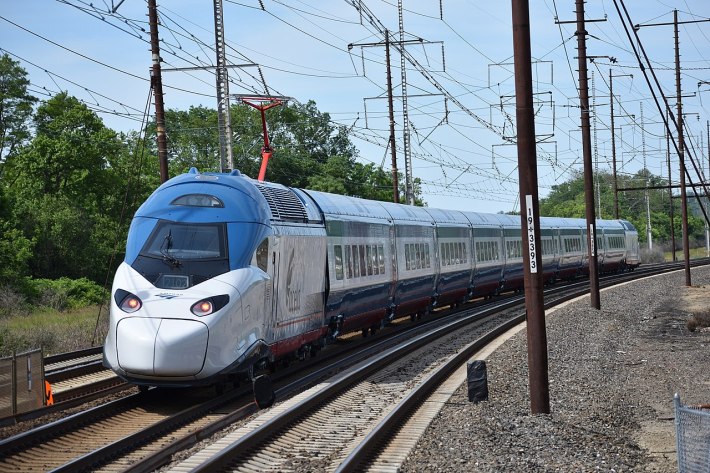 SB: This is so your trains can zoom past Caltrains?
BL: There are essentially three things we need to add. One is a maintenance facility for our trains. Two we need to modify the stations to have high platforms.
SB: At San Jose, Millbrae, 4th and King or wherever you end up in San Francisco in the short term. What else?
BL: We have to do some upgrades for speed and safety, including better grade crossings, straightening some tracks, and making the corridor safe for speeds of 110 mph instead of the current 79 mph.
SB: But in theory you could run one of your HSR sets on Caltrain as soon as the electrification is complete?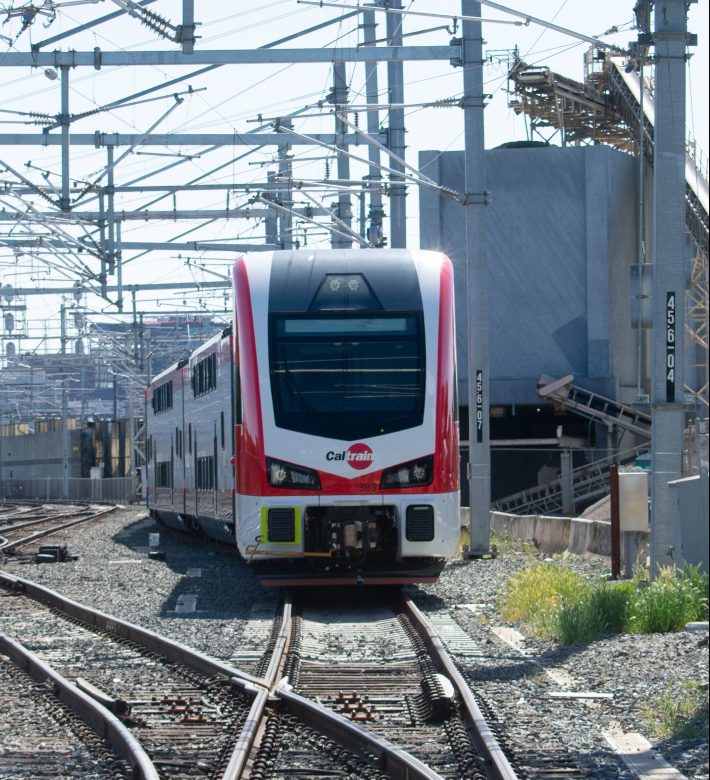 BL: Yes, the infra will all be capable of having an HSR train underneath the wire. Yes, you could run at 79 at that point and phase in the other improvements.
SB: And that next phase on the Caltrain corridor will be done at night?
BL: It depends. Some can be done during the day, such as adding fencing.
SB: Things seem pretty optimistic right now. What's changed since a few years ago?
BL: The relationship with the Biden Administration is drastically different than with the previous one.
SB: Still, the mainstream papers were filled with a story about HSR failing to get a grant. What was that?
BL: We applied for a Federal program called Mega. California got $30 million out of a $1.2 billion pot.
SB: Ouch. For what?
BL: Santa Cruz got a grant for a bus project.
SB: Double ouch. I mean, good for Santa Cruz, but that's it?
BL: We were not super surprised. The more important program is a Federal-State partnership program. We're very encouraged. The Federal Railroad Administration had positive things to say about our investments. 2023 will be the test.
SB: But you're on track to get more federal money from the infrastructure act, no? And we're talking about programs that were formed when the Democrats still controlled both houses, right?
BL: They're awarding $4.5 billion this year, and then there will be subsequent rounds. We also submitted a grant application last week. Others are coming up that we will be competing for.
SB: Okay, so if things go reasonably well with all these grant applications, when are we going to see trains zooming around?
BL: By the end of the decade, between 2030 and 2033. That means we're ordering trains in the near future, to have trains tested by end of the decade and in service by the early 2030s.
SB: How many trainsets?
BL: The latest number is six.
SB: Much was made in the legislature over the years about transfers from the Central Valley to the Bay Area's existing rail systems--Amtrak and ACE--so the system will be useful in interim phases.
BL: The plan is to have a unified station in Merced that connects to both Amtrak and ACE services. It would allow for that kind of transfer.
SB: Not so great on the Bakersfield end, which will continue to be a bus transfer.
BL: Before COVID, out of the million annual riders on the San Joaquin, 400,000 used that bus into L.A. in one direction or the other. It's already a viable system.
SB: Getting back to Northern California, where does the direct entry into the Bay Area stand?
BL: The Pacheco pass next step is to complete geotechnical investigation. As we apply for funds to complete the Central Valley, we are also applying for funds to continue to advance the designs for Merced to San Jose, as well as Bakersfield and Palmdale. We want to keep advancing critical designs so those tunnels are ready to begin construction as soon as funding is available.
SB: That's been the strategy all along, right? Build what you can. Keep designing what you can't, so you're ready to go when money materializes.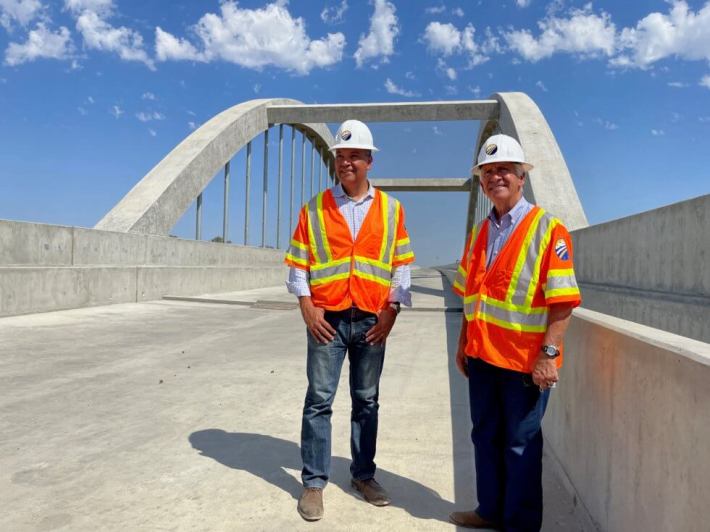 BL: That's been the idea going back to Prop. 1A, when we were given a chunk of the money and told by the voters to go find matching funds. We want to build as much as we can and have a service we can show people to demonstrate what it means to have high-speed rail.
SB: To go back to where we started, what about getting trains to where we are right now, the Salesforce Transit Center?
BL: I would refer you to the Transbay Joint Powers Authority, which is planning the project. But the tunnel to bring trains here is also moving forward and I know they just submitted all the materials to advance to next stage of federal new starts grants, with the goal of getting a major grant in the 2025 time frame, which allow them to get to construction and have service in the early 2030s. They already have 75 percent of the funding from Federal Grants, so the major work is getting the last 25 percent.
SB: In time for your trains.
BL: If not, we have a contingency plan of using 4th and King as interim terminal. The bottom line is we have all sorts of pieces of major construction coming up from the ground and it will all eventually tie together as a successful rail service.
SB: You have 119 miles under construction going on in the Central Valley. How much of that right of way is ready to start laying tracks on?
BL: 88 miles are ready.
SB: So we'll actually see new track soon?
BL: Our first construction package is expected to finish later this year. That means 20-plus miles will start laying track and ballast and electrification. We are in process of reissuing the track and system project to start laying track.
SB: And that will be two tracks, unlike what was reported in the mainstream media?
BL: Yes.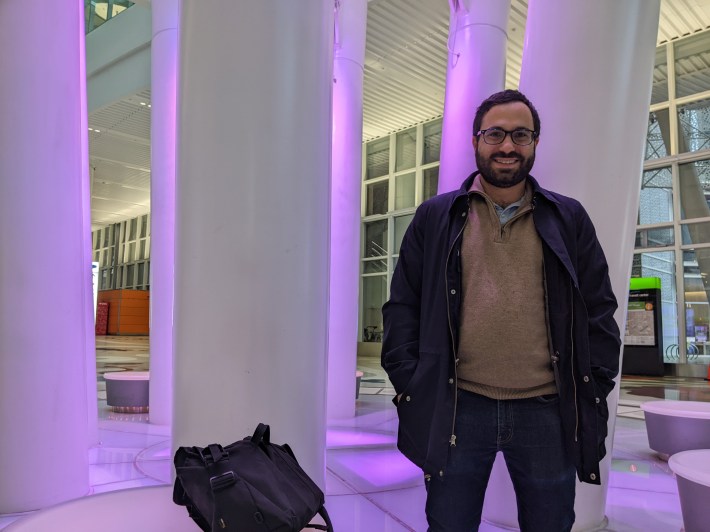 SB: Last thoughts?
BL: This is the first time in 100 years in America that we've acquired new ROW and built a new intercity train system. The last time we did that the Ford Model T was the number-one-selling car. This will dramatically transform what you can do with rail, on a line not beholden to freight railroads. We're designing from scratch to reach high speeds for the first time ever in the U.S.
Stay in touch
Sign up for our free newsletter